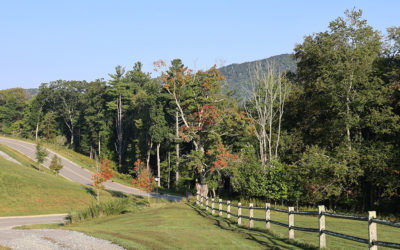 It's that time of year! We are beginning to see some pops of Fall color in the higher elevations, and we'll be following the color changes in Blowing Rock throughout the leaf season. Blowing Rock is an excellent destination for fall color. There are a few reasons why our location is an ideal one with such vibrancy and it all comes down to variety. 
Visitors to The Mountain Thread Company in Blowing Rock will often find the owner, Katherine Lile, enthusiastically sharing her crafting knowledge with curious and aspiring crafters. In Zigzag Rope Sewing Projects, available this September, Katherine shares even more of her unique expertise.
Blowing Rock is an excellent place to go on a picnic. Whether you're looking for a romantic date, a fun lunch with friends, or a family memory, a picnic can be a great option. We've compiled a list of picnic locations in and around Blowing Rock that are beautiful and versatile!