Autumn colors are really starting to pop! It looks like this is the start of a beautiful first week of developing foliage. Today's main photo was taken on the Blue Ridge Parkway, near the Price Park Picnic Area entrance at milepost 297. Grandfather Mountain can be seen in the distance under light cloud cover. Green is still the dominant color in the area, but we're already seeing a few vibrant spots of red and orange.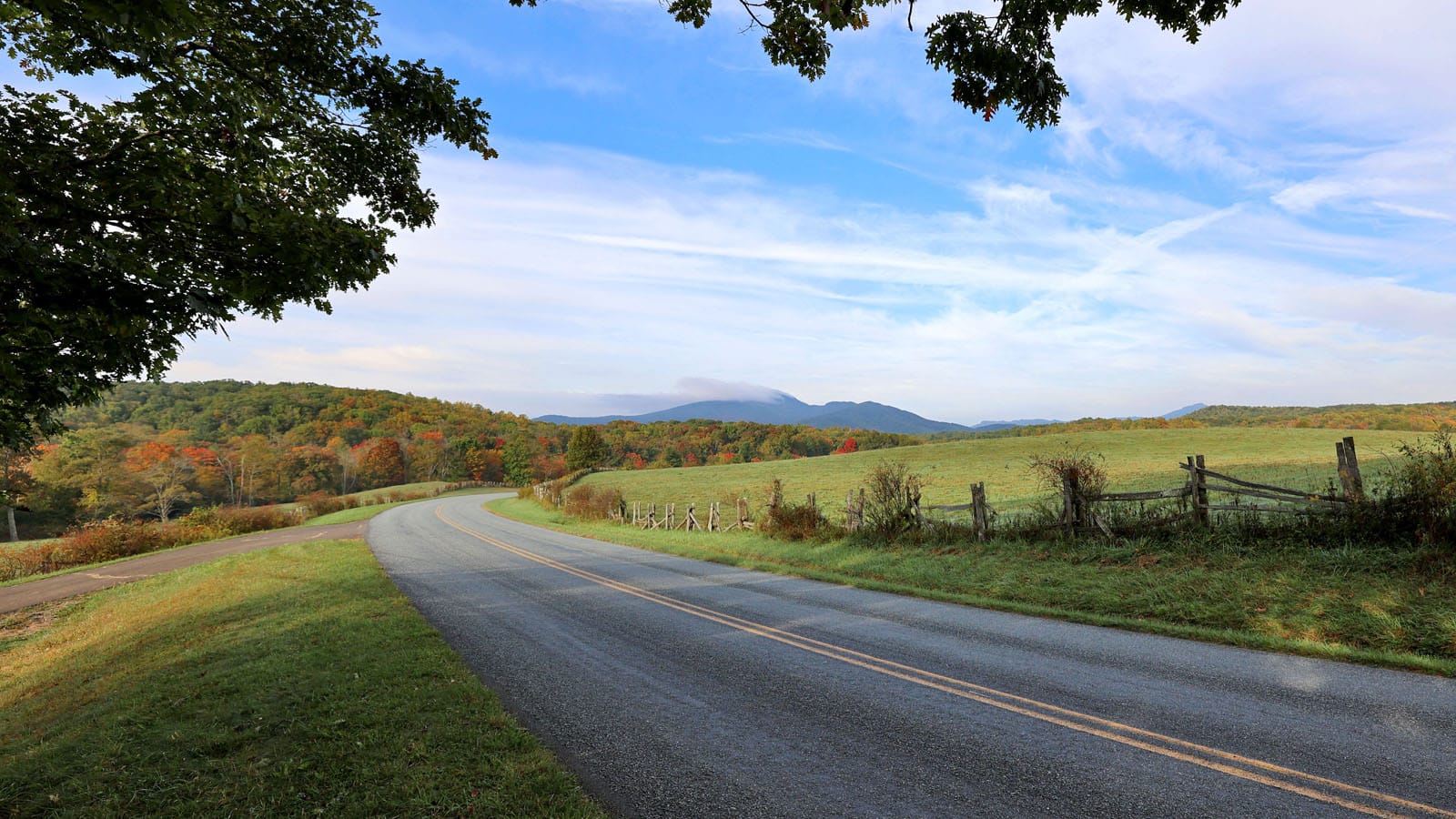 Price Park on the Blue Ridge Parkway
Elevation around 3375 feet
This spot is just 10 minutes from Main Street and at a similar elevation to Blowing Rock. There is a bit more color to be found at higher elevations, and we'll share some scenes from higher locations over the weekend.  According to our local Fall Color Guy, Dr. Howard Neufeld, this weekend would be a great time to see color at Grandfather Mountain, and similar elevations in this area may be near peak color in about a week. For reference, Grandfather Mountain reaches 5,945 feet.
Blowing Rock is a fantastic hub for watching fall foliage throughout the season because of its proximity to this varying range of elevations and views. Peak color isn't a flash in the pan in the NC High Country because it doesn't happen all at the same time. Trees at higher elevations tend to shift into fall colors sooner than those in lower areas. How fast? Dr. Neufeld tells us that color works its way downslope about 1000' every 7-10 days. So foliage on higher ridges and peaks near Grandfather Mountain- above 5000 feet- will show a vibrant display two to three weeks ahead of valley locations like Blackberry Road- around 2800 feet. The incredible biodiversity of our area extends the color season, too. Here, maples, mountain ash, and sumac tend to get the season started, while poplars, sourwood, black gum, dogwood, sassafras, beech, oak and more add to the color as autumn progresses. Fall-blooming wildflowers also add to the views.
Here are a few more views from Price Memorial Park today: