Today was a beautiful sunny day, perfect for hiking! We wanted to show you how the color has developed at some higher elevations in the area, so we headed over to Beech Mountain. The Emerald Outback is near the summit, and it offers lots of excellent hiking and mountain biking trails. Just before reaching the parking area for Emerald Outback, we enjoyed this view from the small deck at Sunset Park, a pocket park on the way.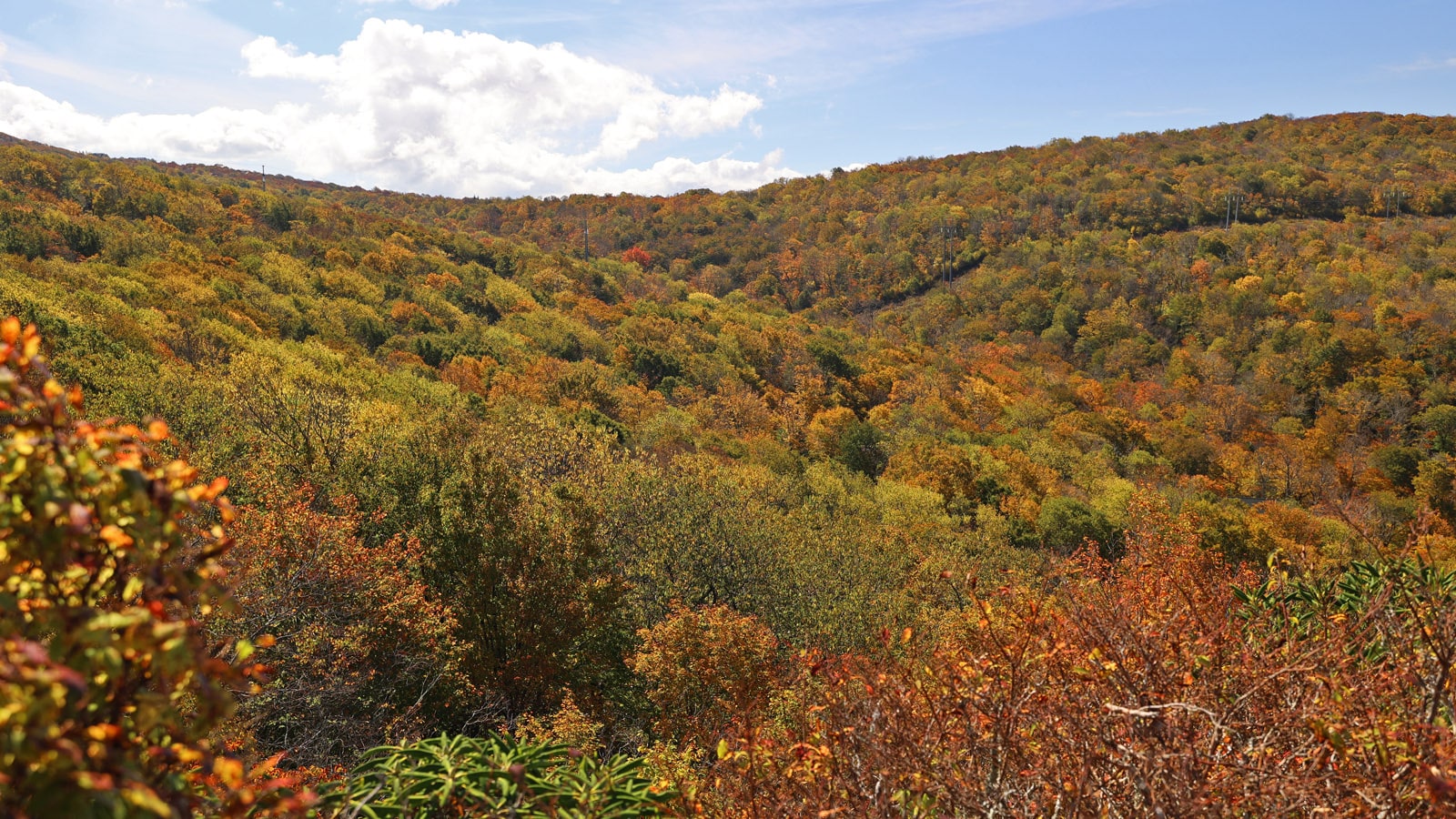 View from Sunset Park on Beech Mountain
Elevation 5,195 feet
The trails in Emerald Outback go through much of the forest in the view above. The town's namesake tree is found in abundance along the trails and can display stunning hues of gold and copper in fall. The trails are beautiful right now and should be a great place to enjoy fall color over the next week.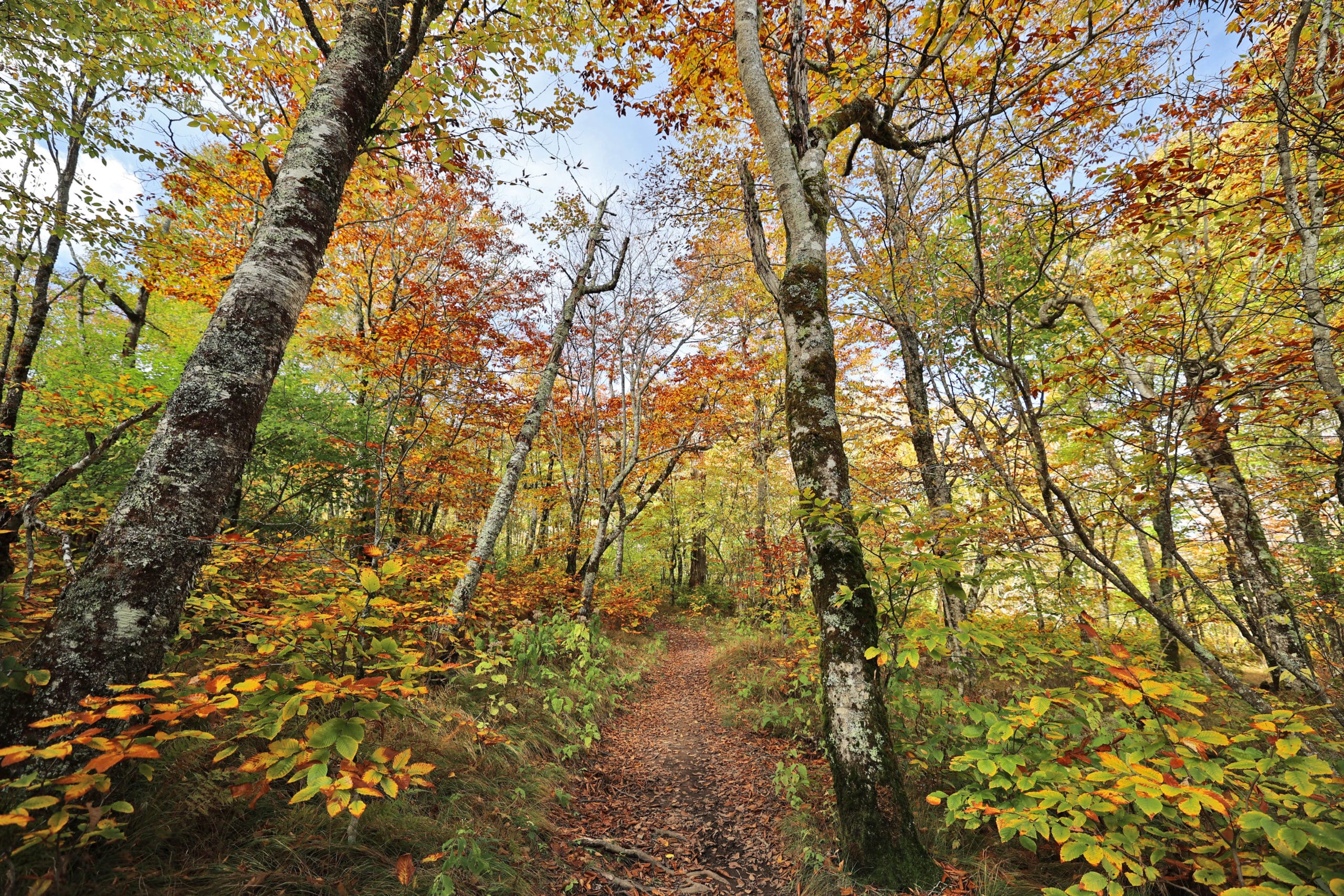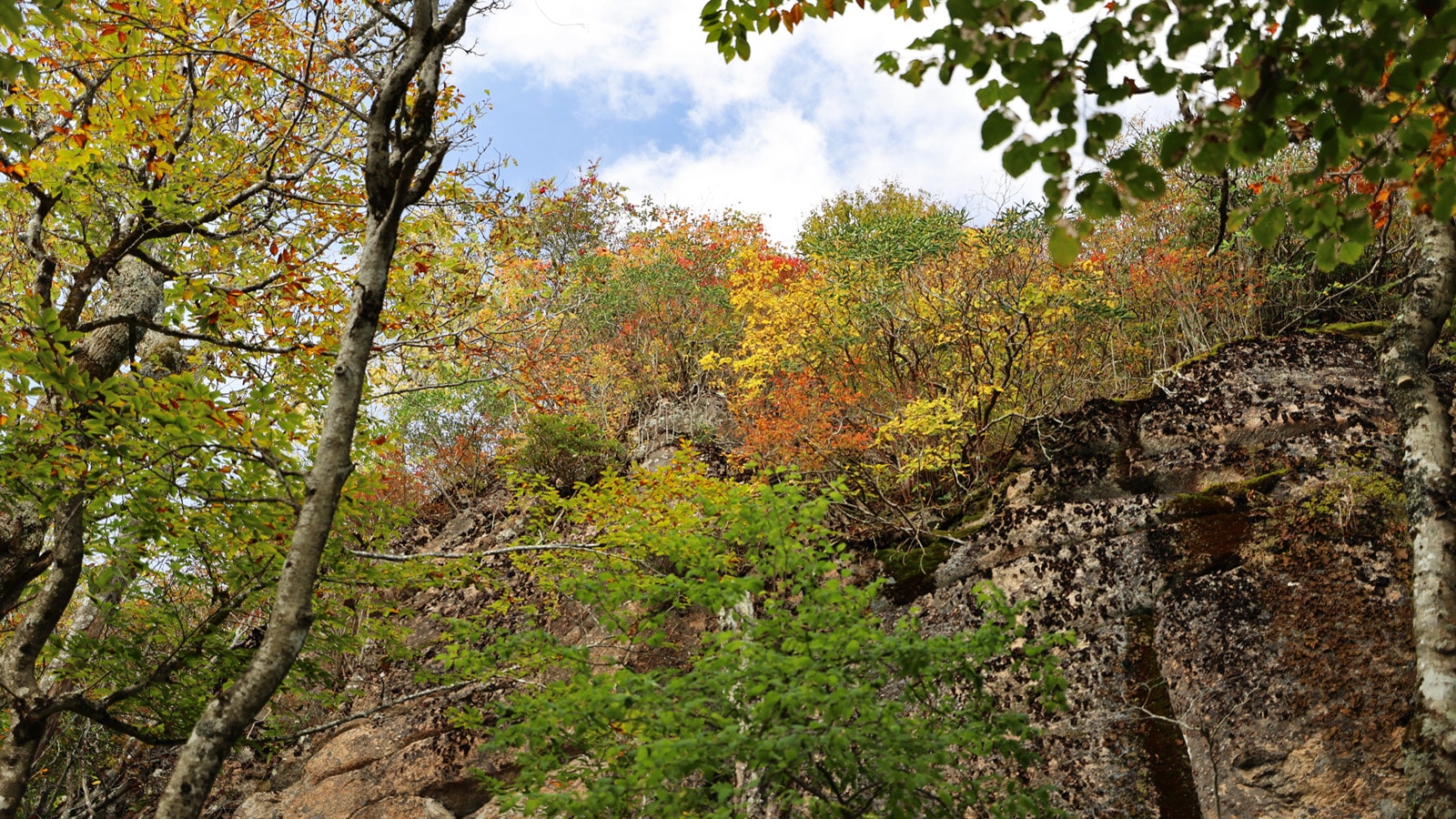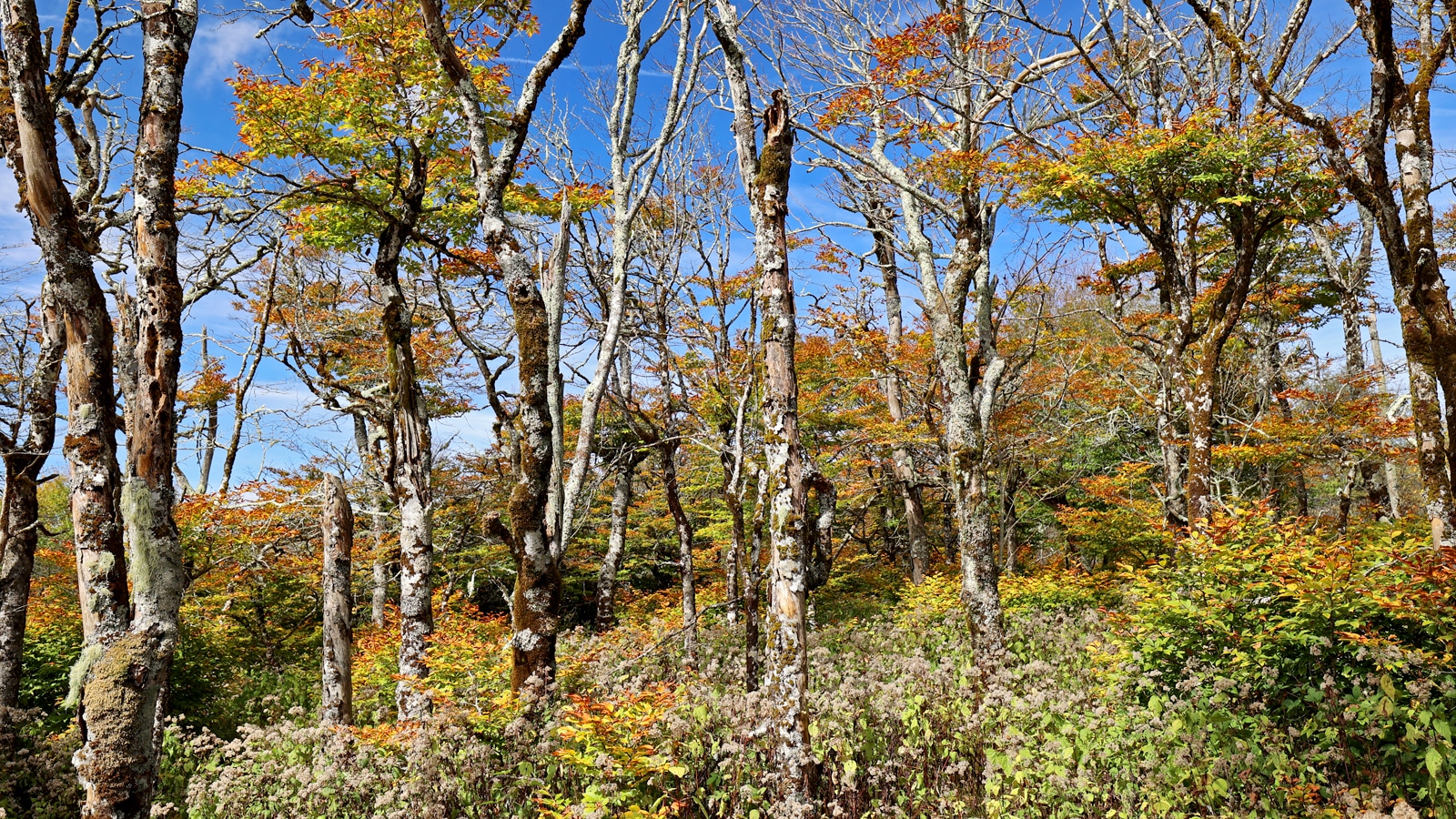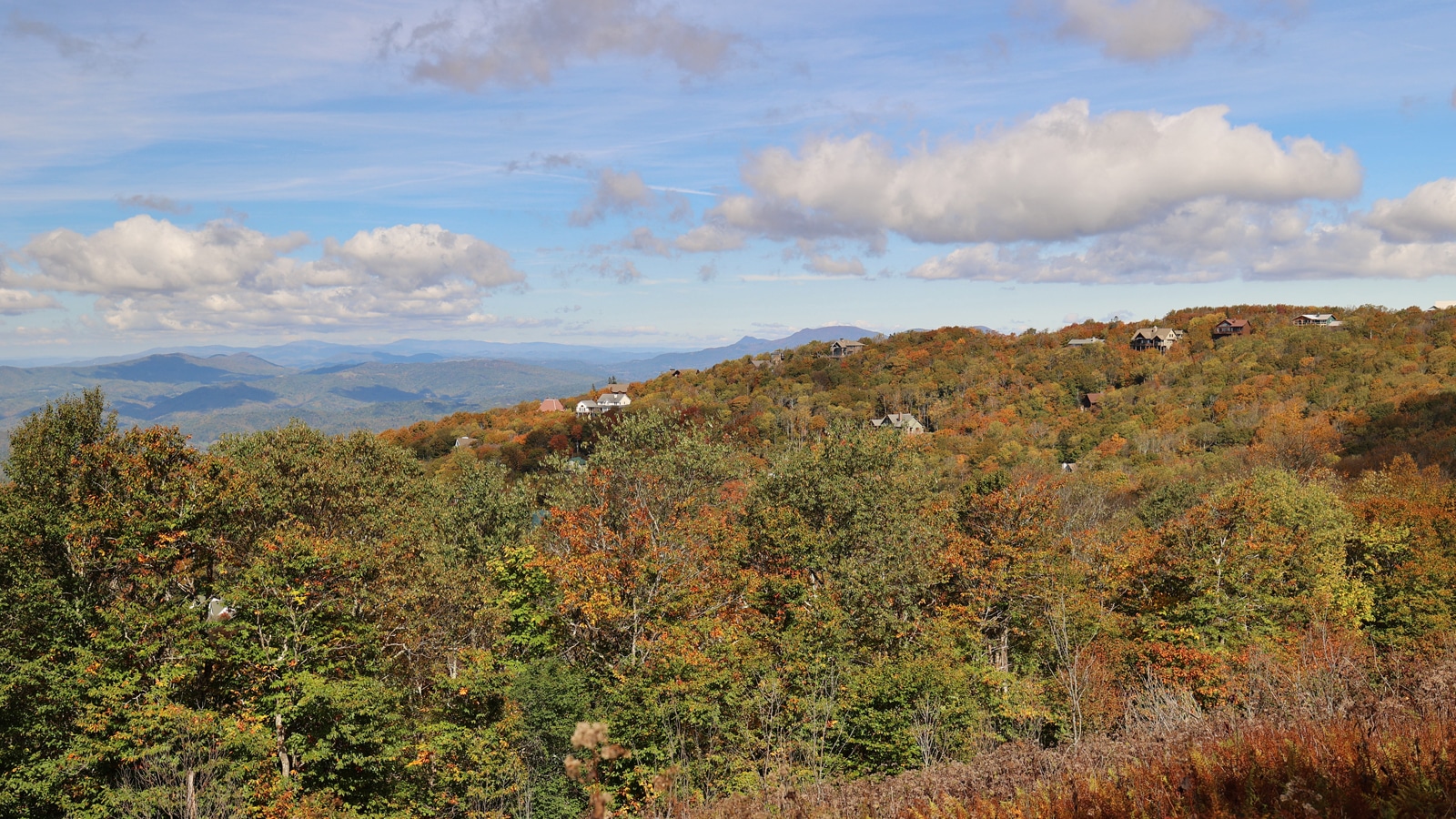 This year seems to be an excellent year for acorns, as well. This young buck was enjoying easy foraging among the plentiful acorns, and didn't seem too bothered by our arrival along the trail!