It's hard to overstate how welcome the sun is after so many days of rain! But just as the rain was needed for the refill of Price Lake, it nourishes all our local water systems. The New River begins in Blowing Rock, and the headwaters flow into Lake Chetola before gaining momentum downstream. The spillway at the south end of the property at Chetola Resort is a beautiful spot. Today, a canopy of gold glowed over the water.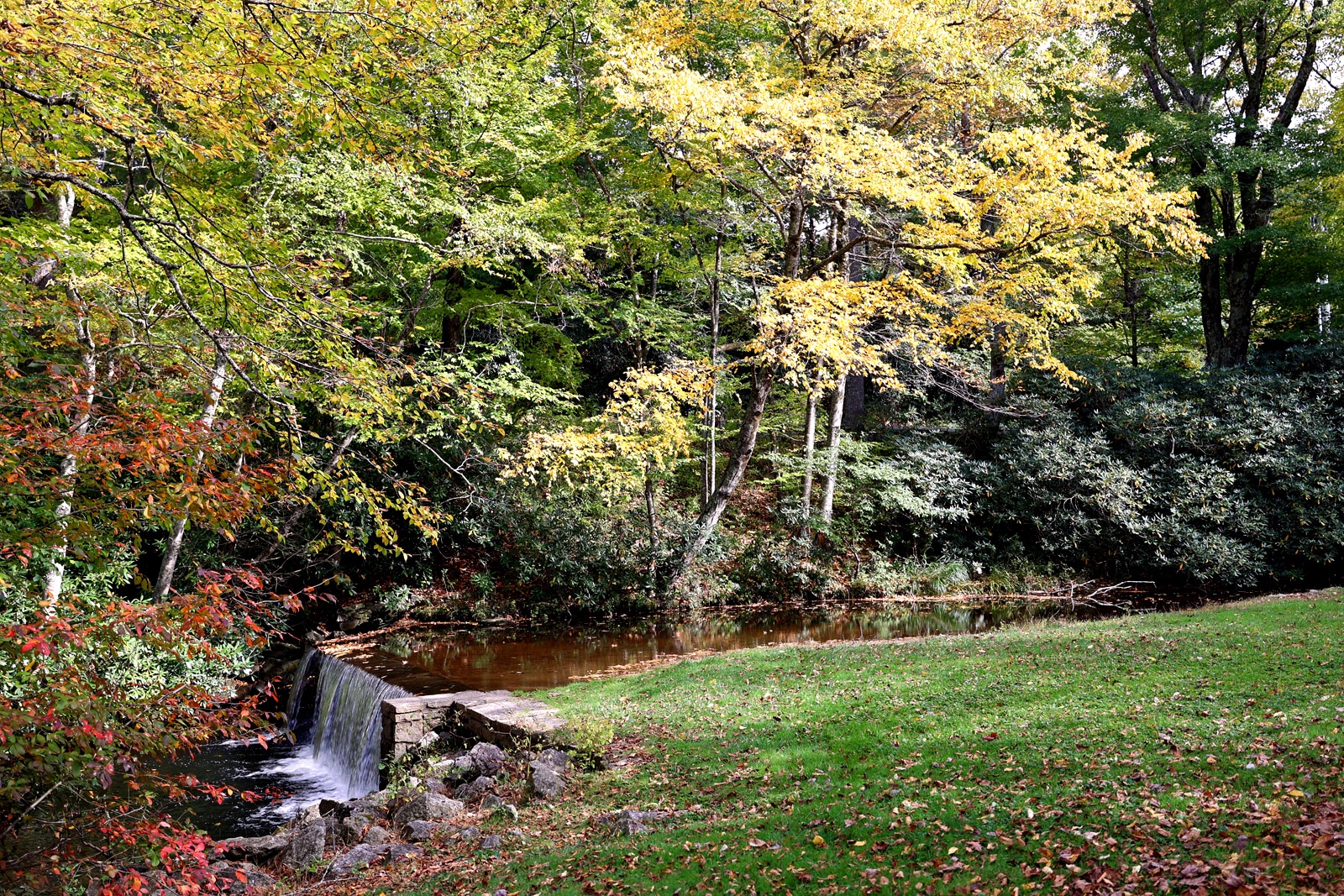 Spillway at Chetola Resort
Elevation around 3460 feet
This spot is reached by following the path around the lake from the restaurant and inn. The view on the way back offers a wider scene, with some developing color around the lake.