Sunset at Cone Manor was beautiful today, especially as the light came through the changing leaves!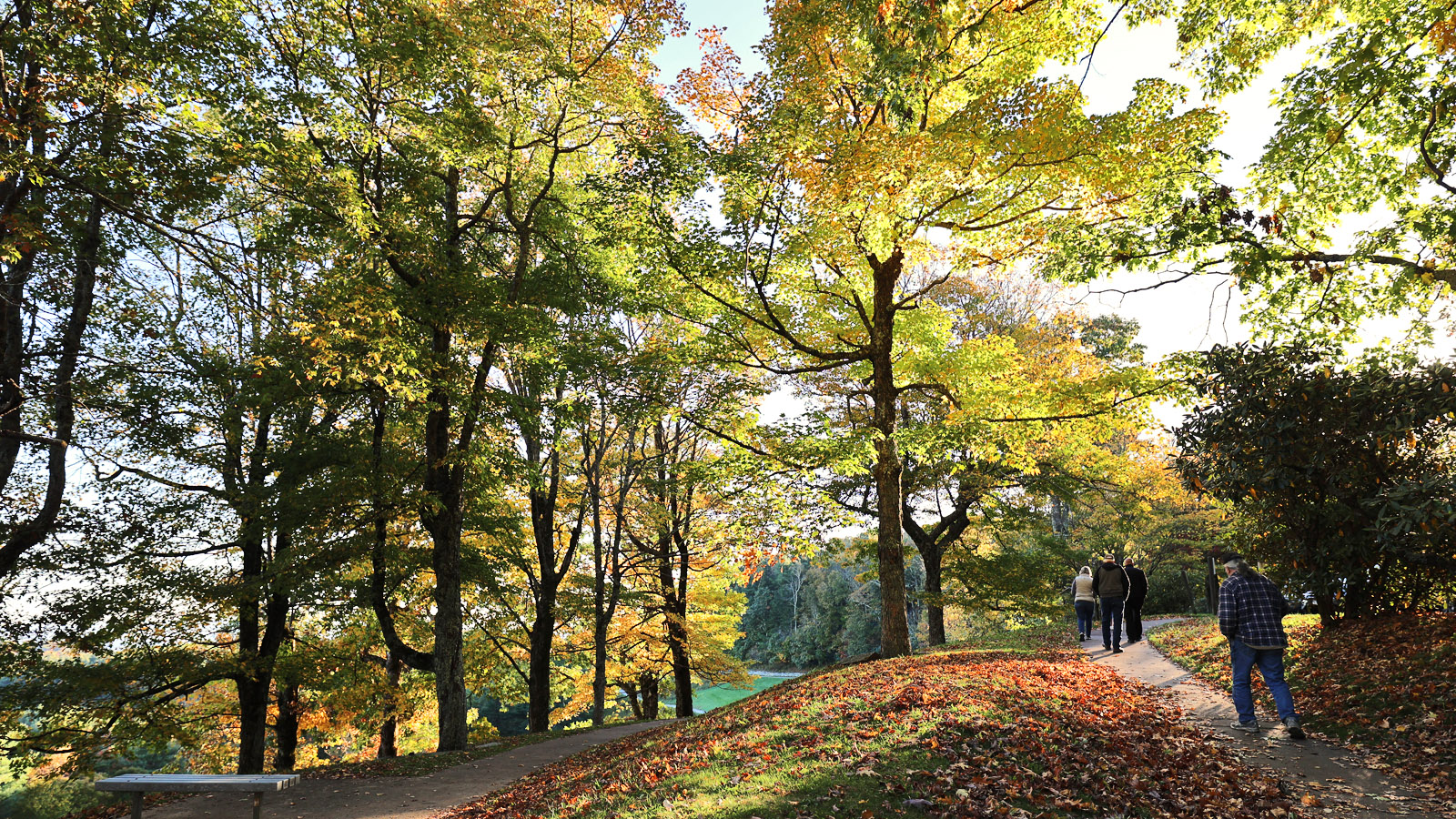 At Cone Manor
Elevation 3970 feet
We're still waiting for peak color at this elevation, and you can still see plenty of green in the views. Won't be long before it shifts to oranges and yellows.
The renovations on the mansion are nearly complete! The fencing is still up and some finishing touches are currently being made. The gallery is still open inside daily, with beautiful items made by members of the
Southern Highland Craft Guild.
Click through the gallery for more views!