There is currently a lot of yellow foliage in the area thanks to  beeches, poplars, yellow maples and several other species. The bright scarlet of red maples is a beautiful contrast and really stands out against Carolina Blue skies! This vibrant maple on Main Street caught our eye this morning: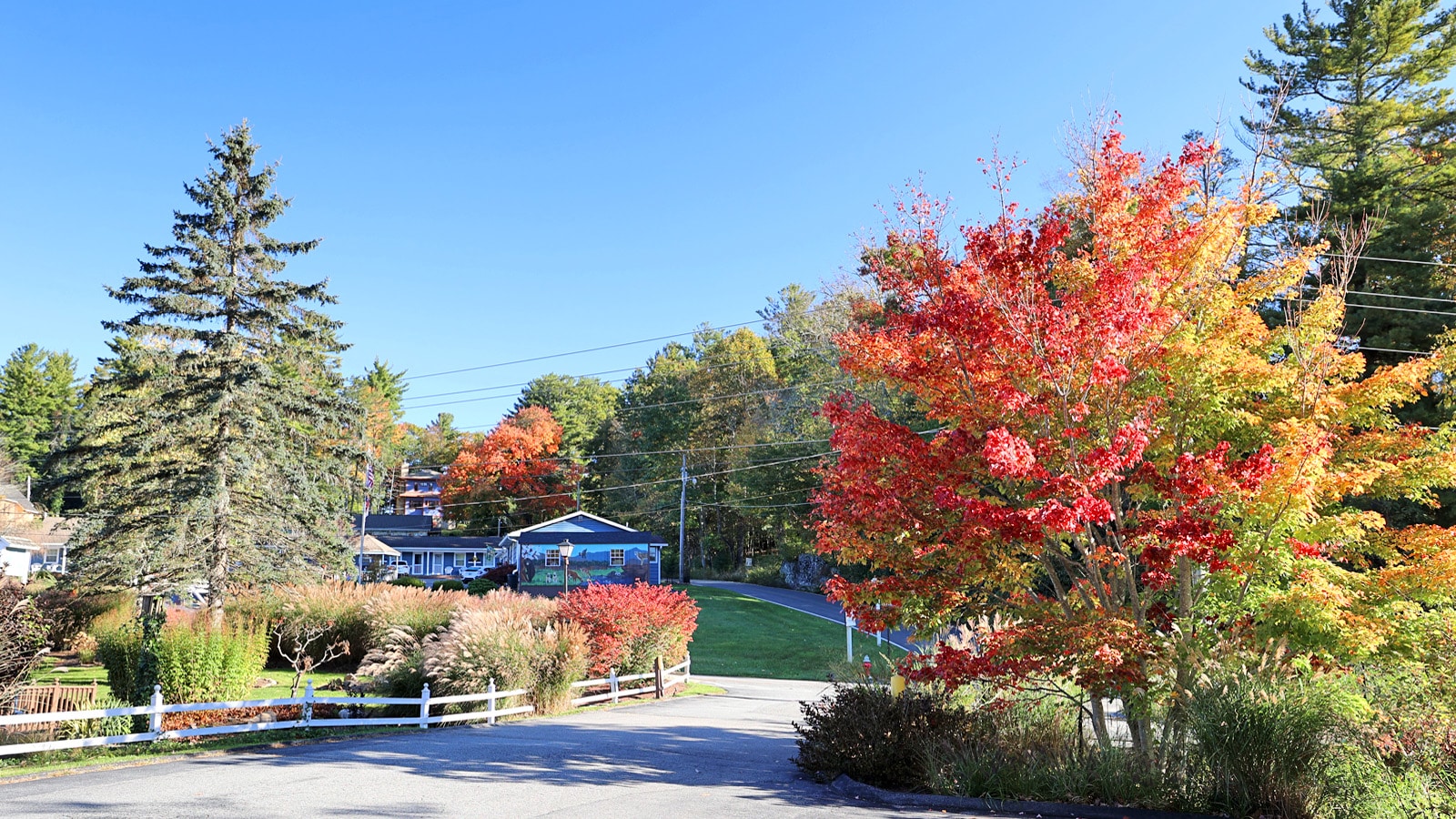 At Meadowbrook Inn
Elevation around 3580 feet
While there are plenty of other species in the area that display bright red color this time of year (sourwood, sassafras, dogwood, etc), the small maples commonly planted around parking areas and along streets often offer show-stopping displays.
A walk around Blowing Rock is a fantastic way to enjoy the seasonal color, like this view of a bright maple and burning bush shrubs along Main Street. In this spot, Meadowbrook Inn is just behind the camera, while Azalea Garden Inn is to the left and Blowing Rock Inn is visible across the street. There are lots of lodging options within walking distance of the parks, shopping, and dining of downtown.
Today at Meadowbrook Inn, Robb was checking on the residents at the rooftop bee apiary so we got to get a look at the foliage from a couple floors up.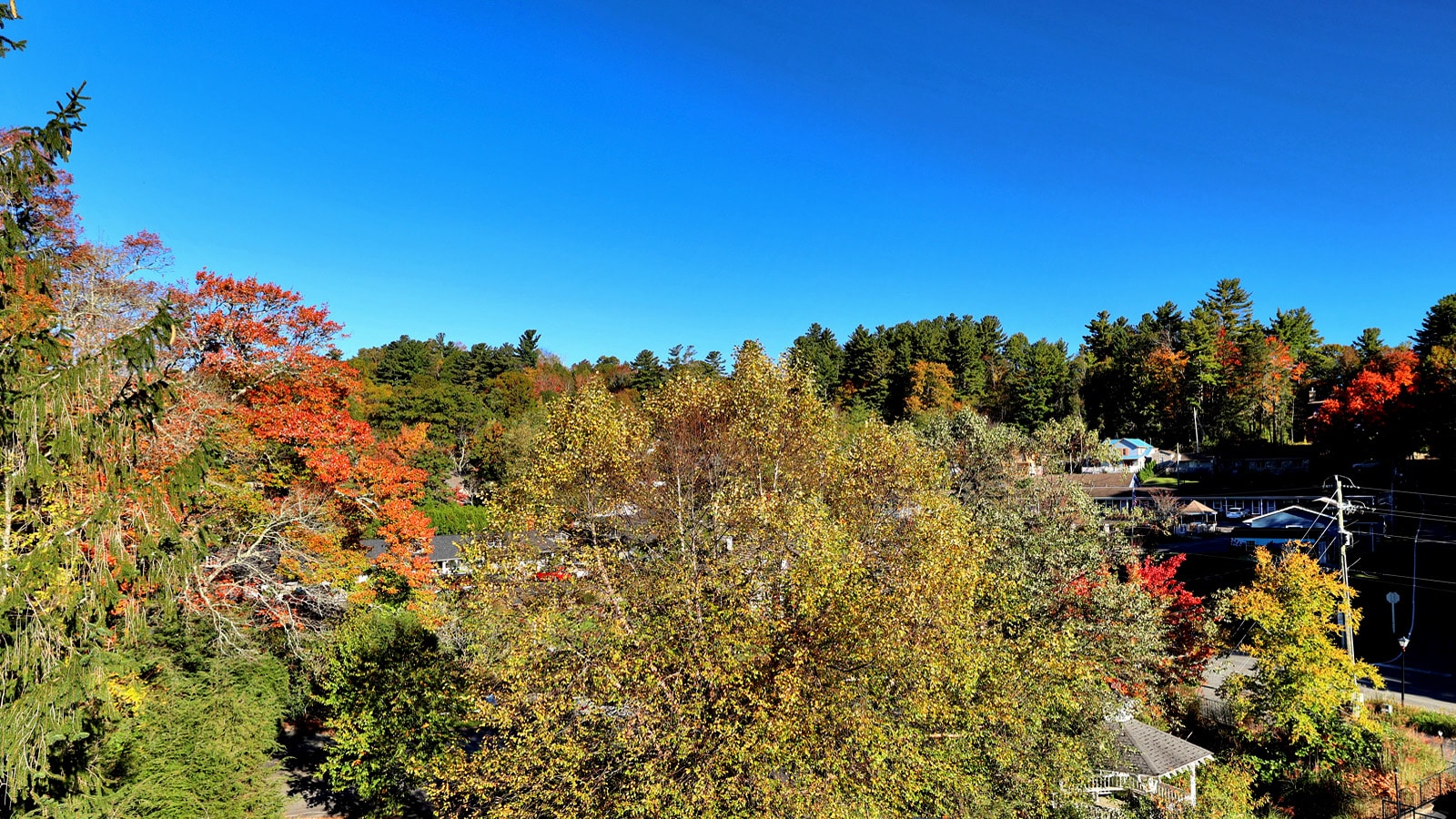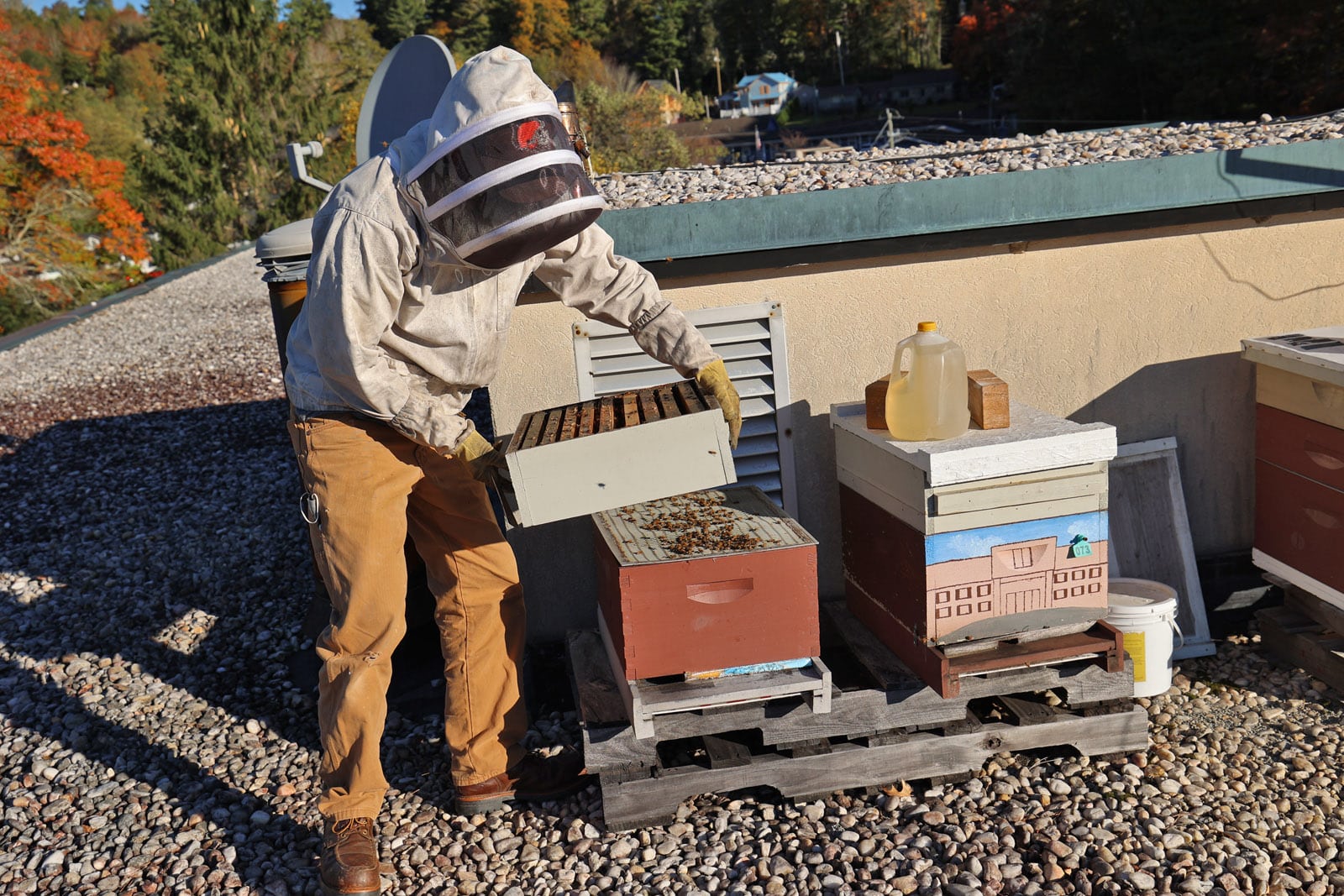 Featuring three hives of bees that help pollinate flowers and trees in the area, this apiary is part of a partnership with Bee Kind Family Farm. Robb Cool and his family own and operate the farm.
Meadowbrook Inn has implemented several other environmental initiatives on the property as well. In 2018, Meadowbrook Inn became a National Wildlife Federation Certified Wildlife Habitat.  This certification recognizes their commitment to provide essential elements needed to help support our local wildlife, such as food, water, cover, places to raise young, and sustainable practices. You may have met their resident ducks! The hotel also has an educational Heirloom Garden of vegetables and herbs, and eco-friendly, closed-system HVAC units in each room. This kind of stewardship at local businesses is important to a sustainable future, and we know that our locals and visitors appreciate these efforts!
Here are a couple more views of these beautiful maple leaves!