The view at Linn Cove Viaduct was gorgeous today, but certainly illustrates how late our color season is this year.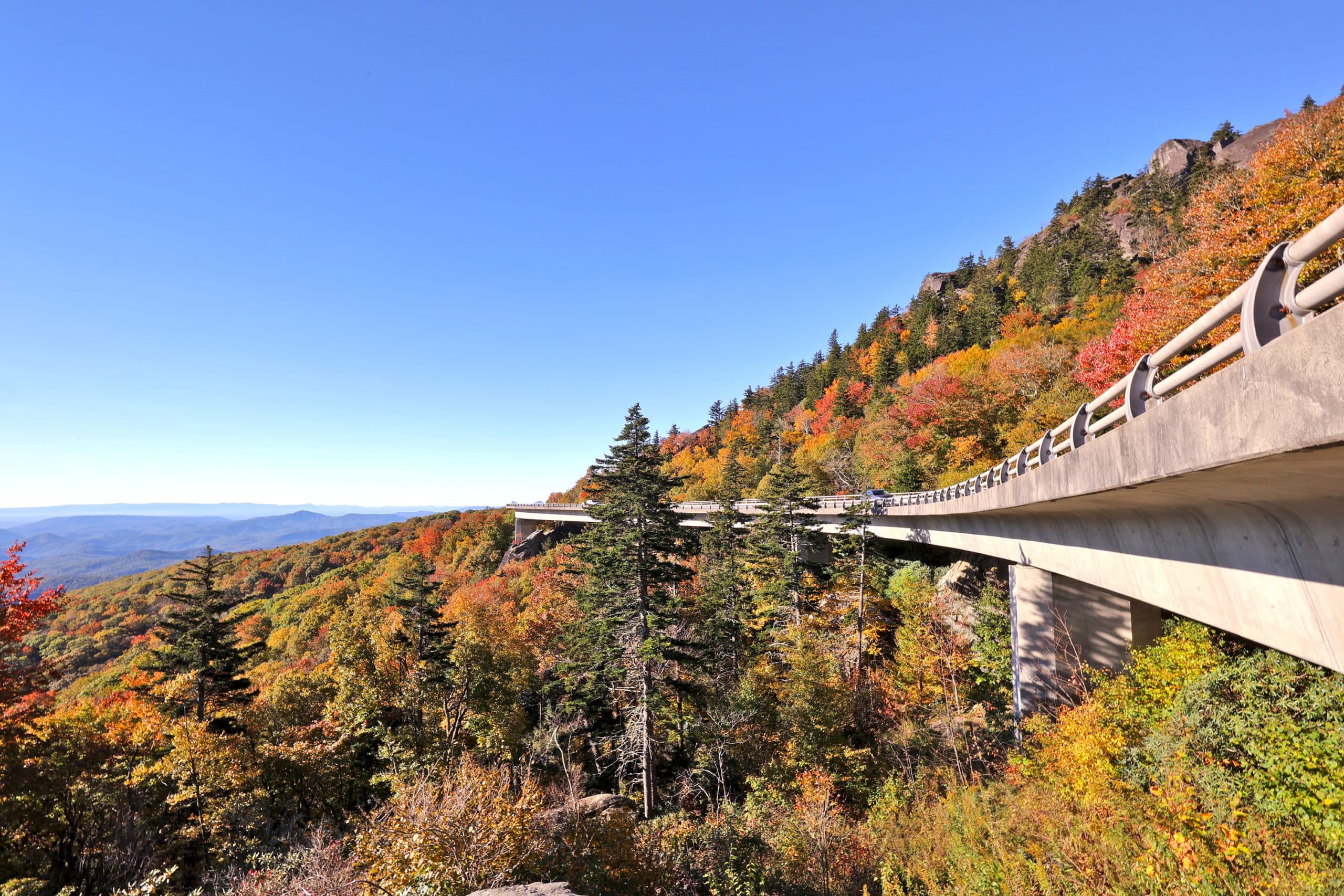 Linn Cove Viaduct
Elevation about 4400 feet
The Linn Cove Viaduct stretches along the south slopes of Grandfather Mountain, and is an impressive feat of engineering. The s-curve bridge was built to preserve the surrounding landscape, avoiding unnecessary blasting. It was the last piece of the Parkway and marked the completion of the roadway in 1983. Learn more about the Viaduct on the National Park Service's website.
Color acceleration seems to be hitting a stride now, with foliage hues increasing every day! Some of the best fall color can be enjoyed along the Blue Ridge Parkway between Grandfather Mountain and Blowing Rock. We found that the drive back to Blowing Rock from the Viaduct (heading north) offers more views of color on the upper ridges. The way the road hugs the slopes makes it appear as though they are rising right in front of the road on the way down from Grandfather. And this is a great thing to remember: the views along a mountain road can be completely different in each direction!
A few more views from the Viaduct: