As fall foliage increases around Blowing Rock's elevation, rural drives are one of the best ways to enjoy the scenery!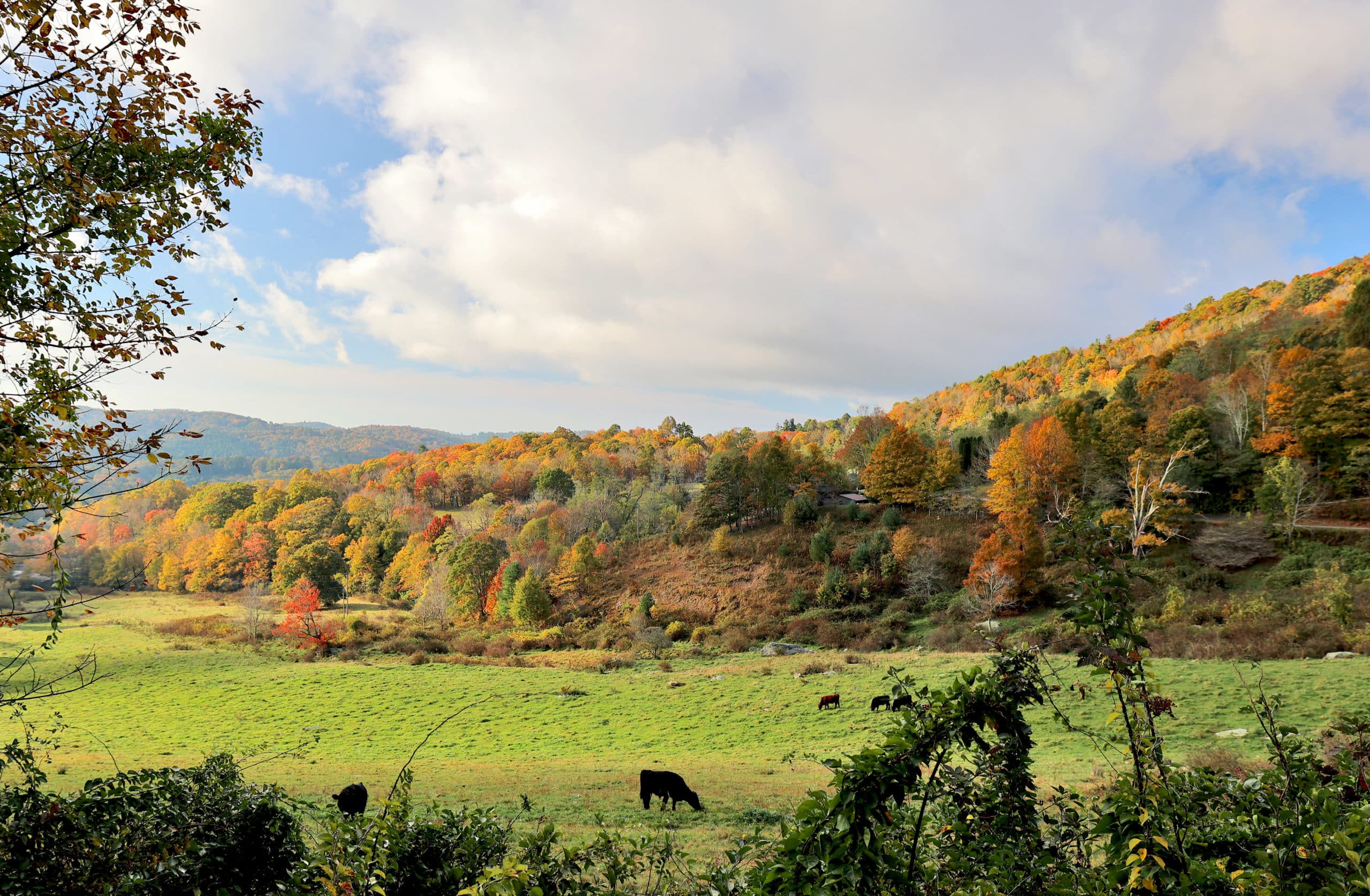 Edmiston Road at Flat Top Road
Elevation around 3900 feet
This view is found near Appalachian Ski Mountain. Flat Top Road continues to Deck Hill Road, which connects to Boone. It's easy to forget in the bustle of Blowing Rock or Boone and their connecting highways, but our county is nearly all rural. There's still a noteworthy share of green leaves in this view, but slopes and hillsides at our elevation are really starting to burst with color!
Here's one more view from along Edmisten: