The views in town are still getting more colorful. The hillsides across from Tanger Outlets were showing off today in the bright sunshine!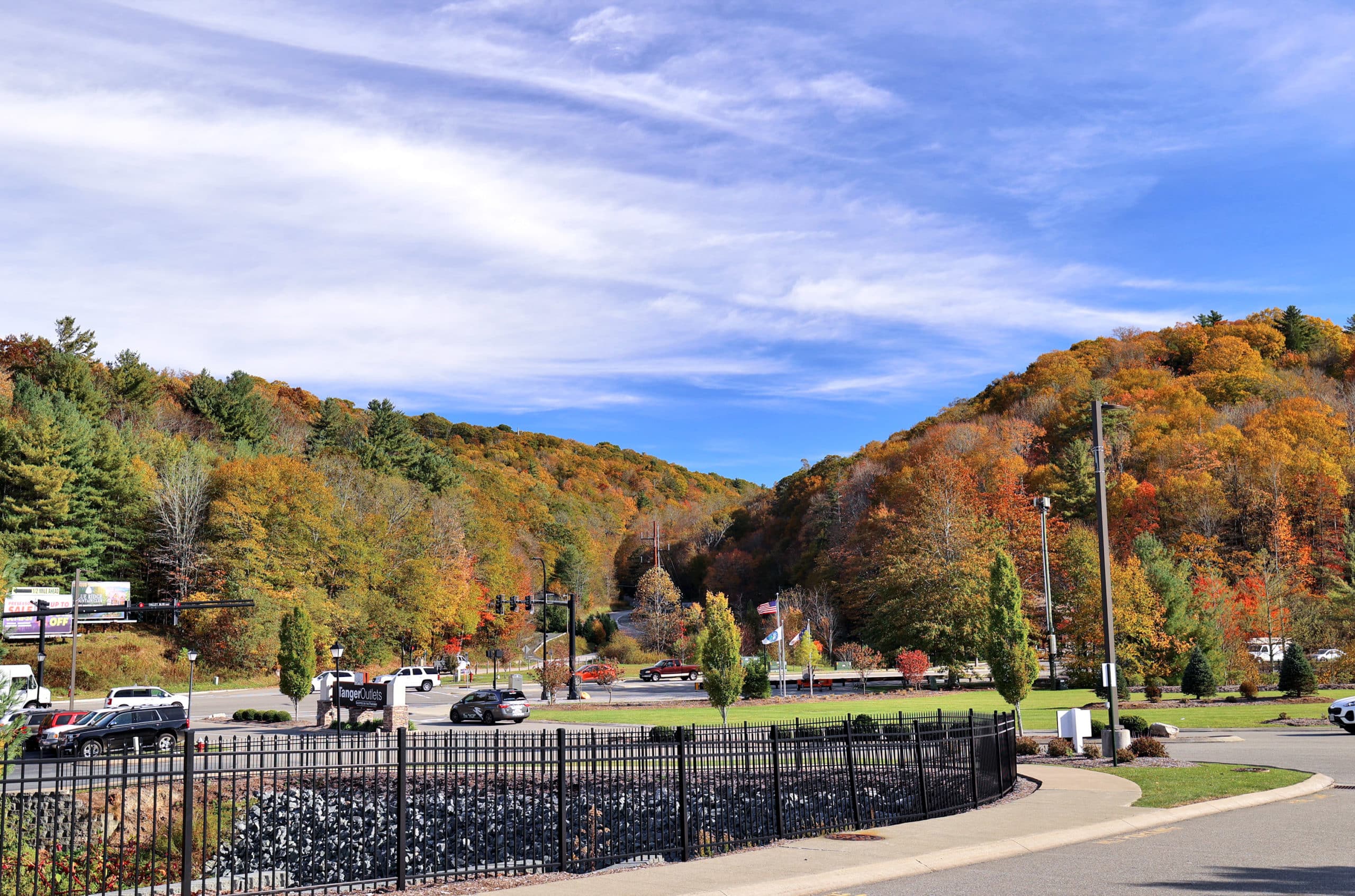 At Tanger Outlets
Elevation around 3,500 feet
Possom Hollow road rises between the two slopes across from the outlet mall. Interestingly, you can see a stand of maples on the left hill that is noticeably greener than most trees on the right. Another example of how localized color development can be!