This week, the Town of Blowing Rock is showing off some of the best fall color in recent memory. Colors are peaking at this elevation! All around town, fall foliage is adding bright splashes of color to every scene.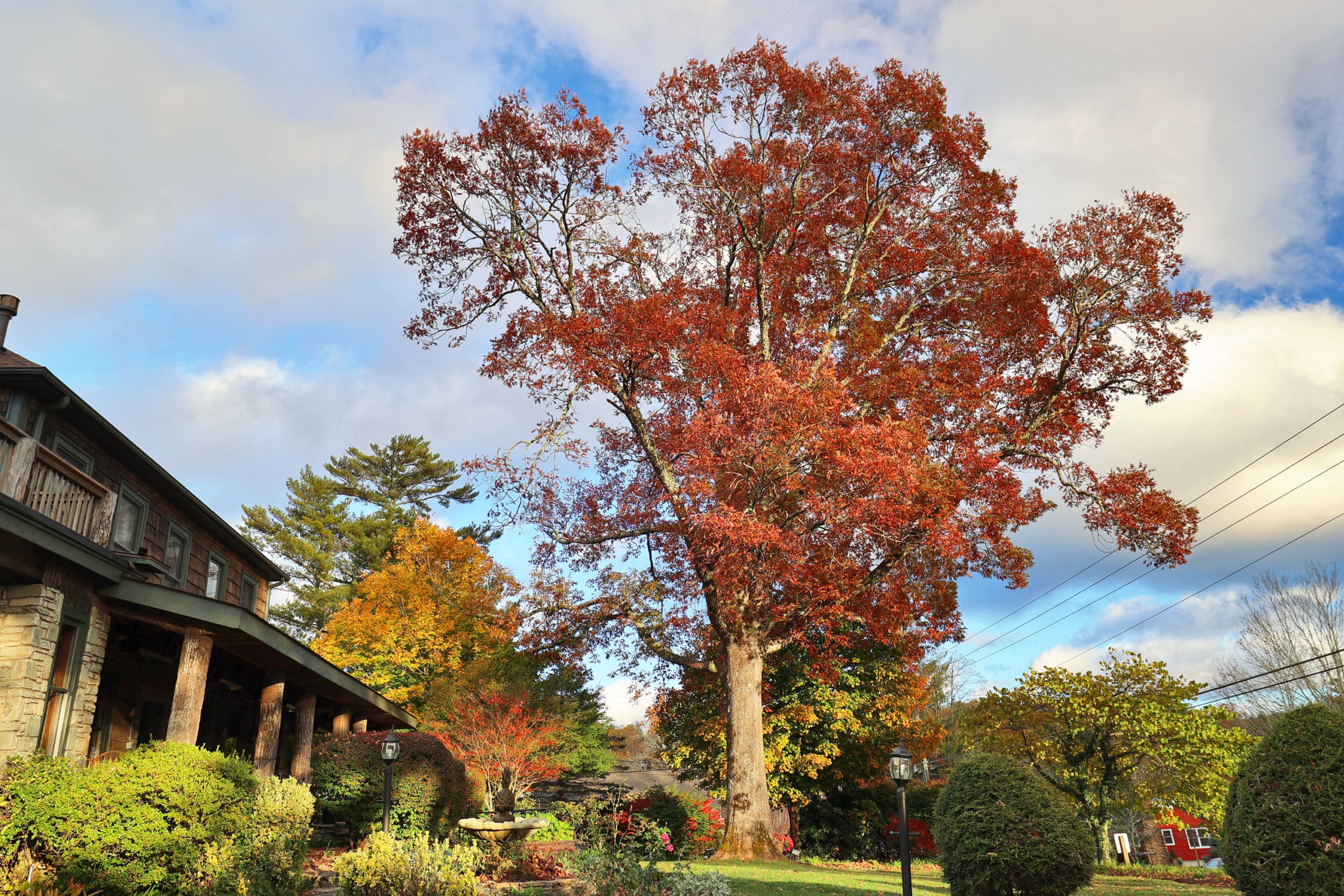 Inn at Ragged Gardens
Elevation around 3520 feet
This huge oak tree on the lawn by the Inn at Ragged Gardens showed off firey hues every time the sun peeked from behind the clouds. Many of the maples around town are vibrantly red and they really popped against the moody skies. The color in town this week is about as pretty as it's going to get! Here are a few more views:
The clouds cleared for a lovely sunset, too. Here's the evening's view from Yadkin Valley Overlook, just north of Thunder Hill on the Blue Ridge Parkway.