The Blue Ridge Parkway is full of vibrant color just north of Blowing Rock. In particular, the couple of miles from Green Hill Road to Aho Road was especially colorful today with maple and oak trees showing rich shades of coral, crimson, and gold.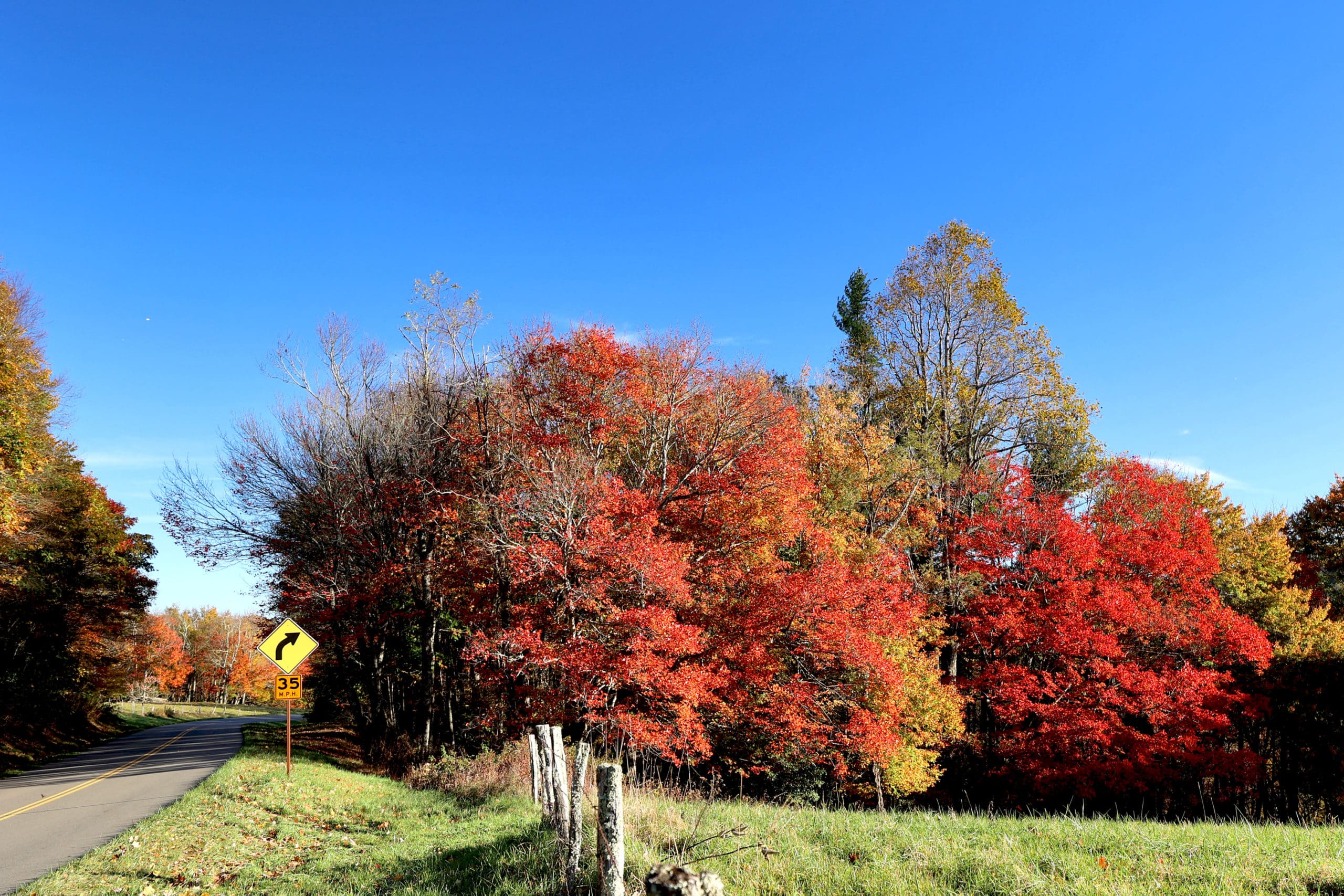 Blue Ridge Parkway near Raven Rocks Overlook
Elevation 3810 feet
These bright red maples caught the morning light just around the corner from Raven Rocks Overlook, heading north on the Blue Ridge Parkway. The small field there is surrounded by trees in full autumn finery. We're hoping the leaves will last through the rain in the forecast, because the color right around town is probably the best it's been in a few seasons!
On Wednesday, frost lingered on the grass and fallen leaves in the shade, a harbinger of the coming season. We're wrapping up our official dailies this week, but there's still a lot of color coming with this late foliage season.
Follow us on social media
to see more as the color continues!