Recent rains have helped increase the water levels at Price Lake. This morning we enjoyed reflections of fall color on the water's surface.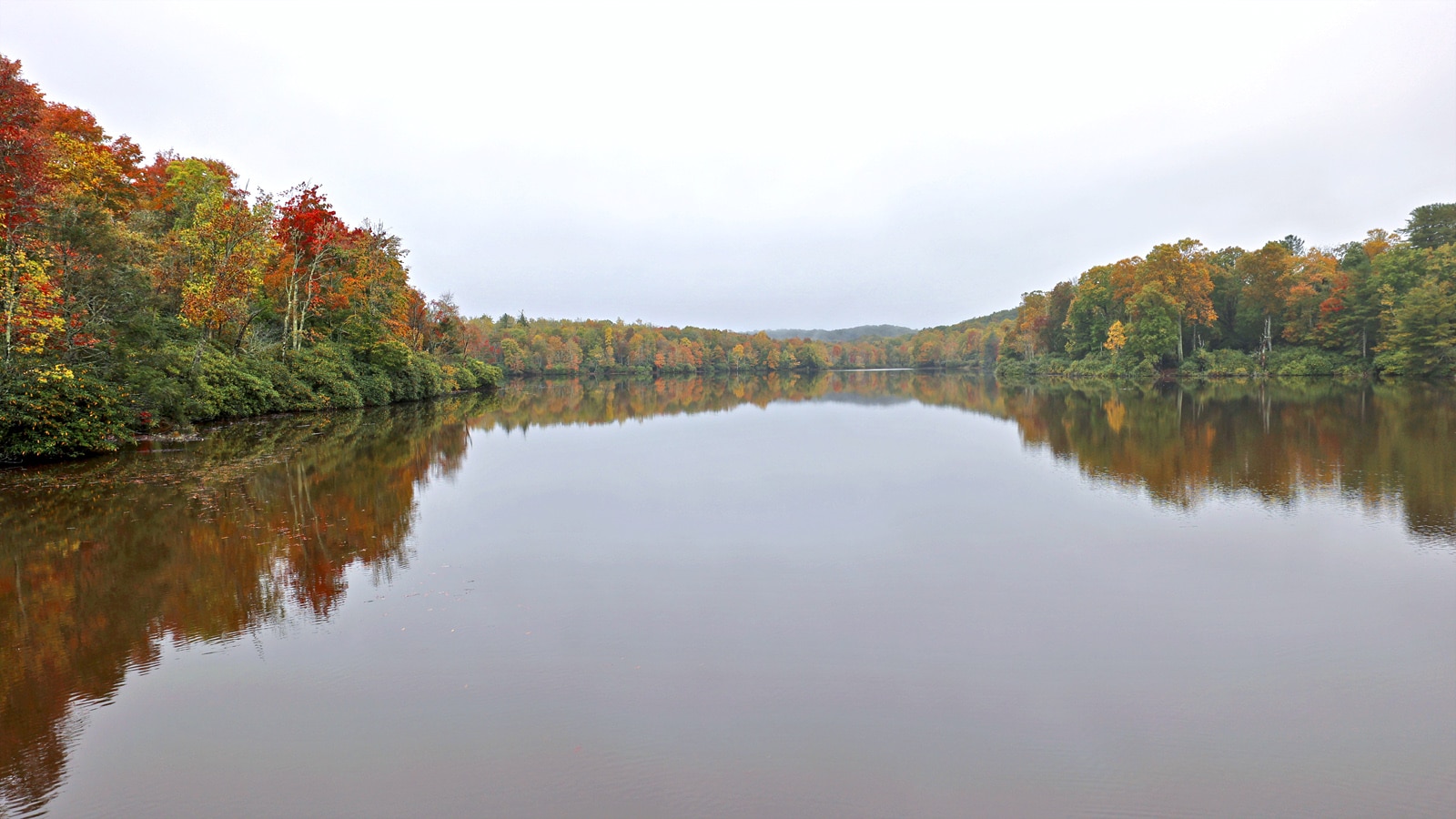 Price Lake on the Blue Ridge Parkway
Elevation 3400 feet
As of today, the National Park Service has not yet announced any changes to boating and fishing prohibitions at Price Lake. We will keep a lookout for updates and if you'd like to watch for the latest news, visit the official Price Park webpage or the National Park Service's Blue Ridge Parkway Facebook page. 
For now, we're enjoying the views. Foliage color is looking good in Price Park and should be beautiful through the next week. Gold leaves create a warm canopy over the roadway through the campground and pops of scarlet line the edges of the lake. With easy proximity to Blowing Rock and plenty of space for spreading out on trails and in the Picnic Area, Price Park is a good location for enjoying fall color. Here are a few more images from this morning: