Another rainy day today, but hopefully the last for a little while! The clouds cleared in fits and starts over the afternoon, and we took a drive out to Beacon Heights Overlook hoping to see some color on the slopes of Grandfather Mountain.  This photo at Boulder Field Overlook, taken along the way, is perhaps the best one to show current color development.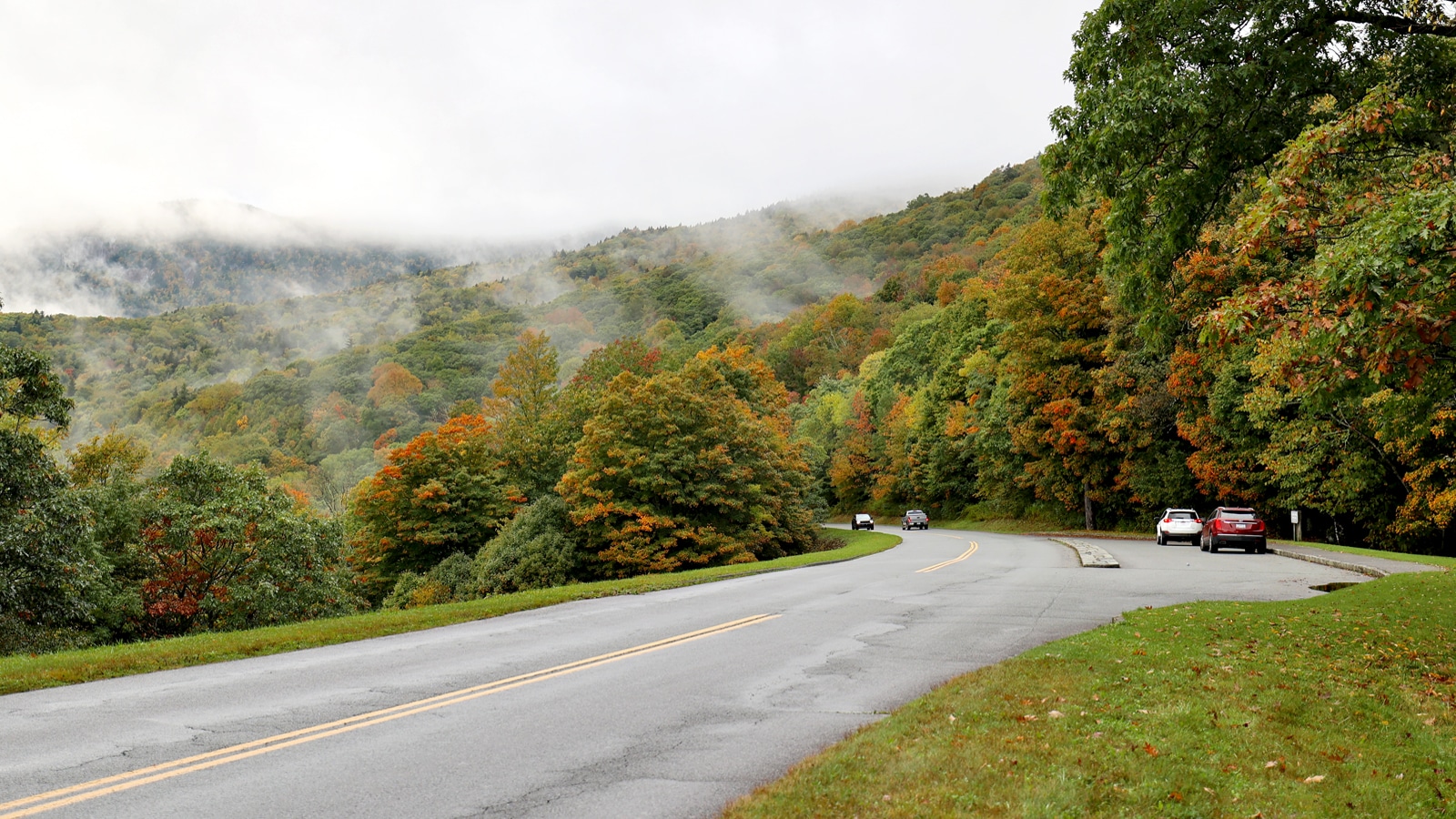 At Boulder Field Overlook on the Blue Ridge Parkway
Elevation 4380 feet
Once we got to the other side of Grandfather, the mountain itself was still shrouded in clouds so we hiked along the trail to view Grandmother Mountain. A brief break in the clouds offered a striking view but was quickly followed by thick fog. The kind that thickens the air as you breathe and brings an otherworldly quality to the landscape. Not the best conditions for viewing fall color, but an incredible experience all the same. Here are photos from Beacon Heights in the fog on Saturday: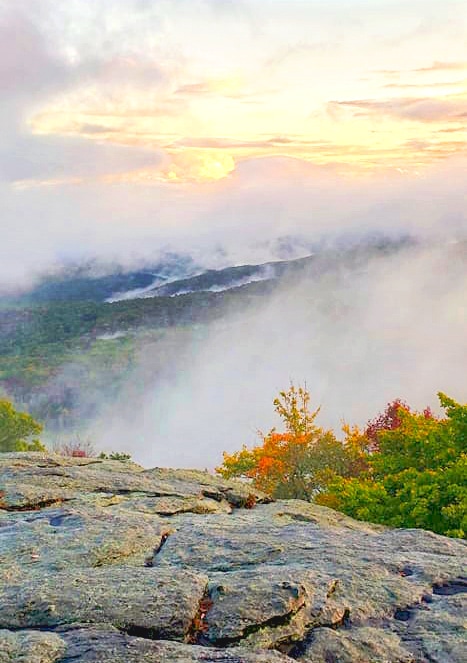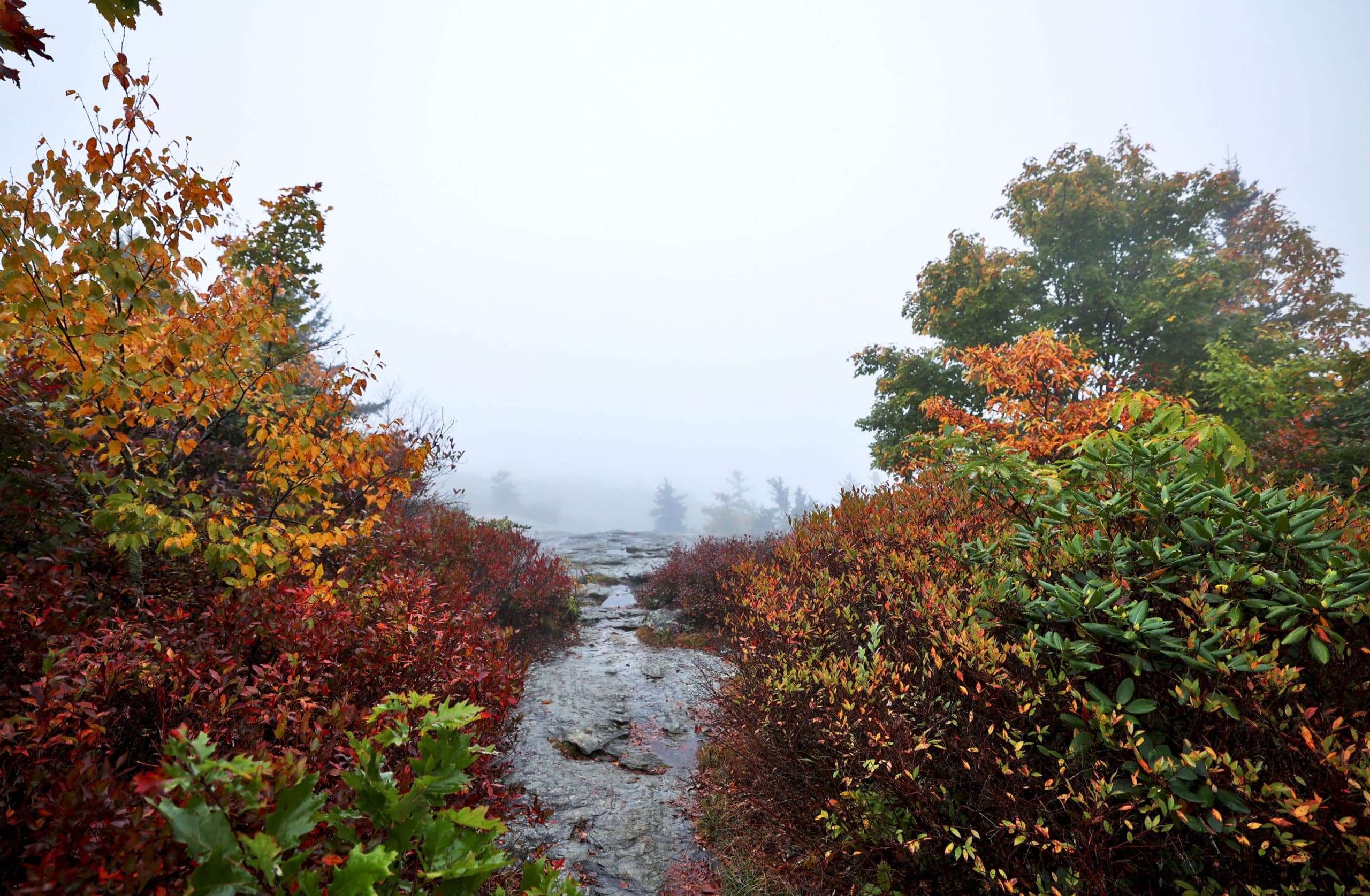 The clouds did part as the light faded, however, revealing a different October scene. A crescent moon lit the sky, positioned almost directly over Venus. A return to Boulder Field Overlook was just in time to catch the last of the sunset. And Price Lake became a vast mirror to reflect the night sky!