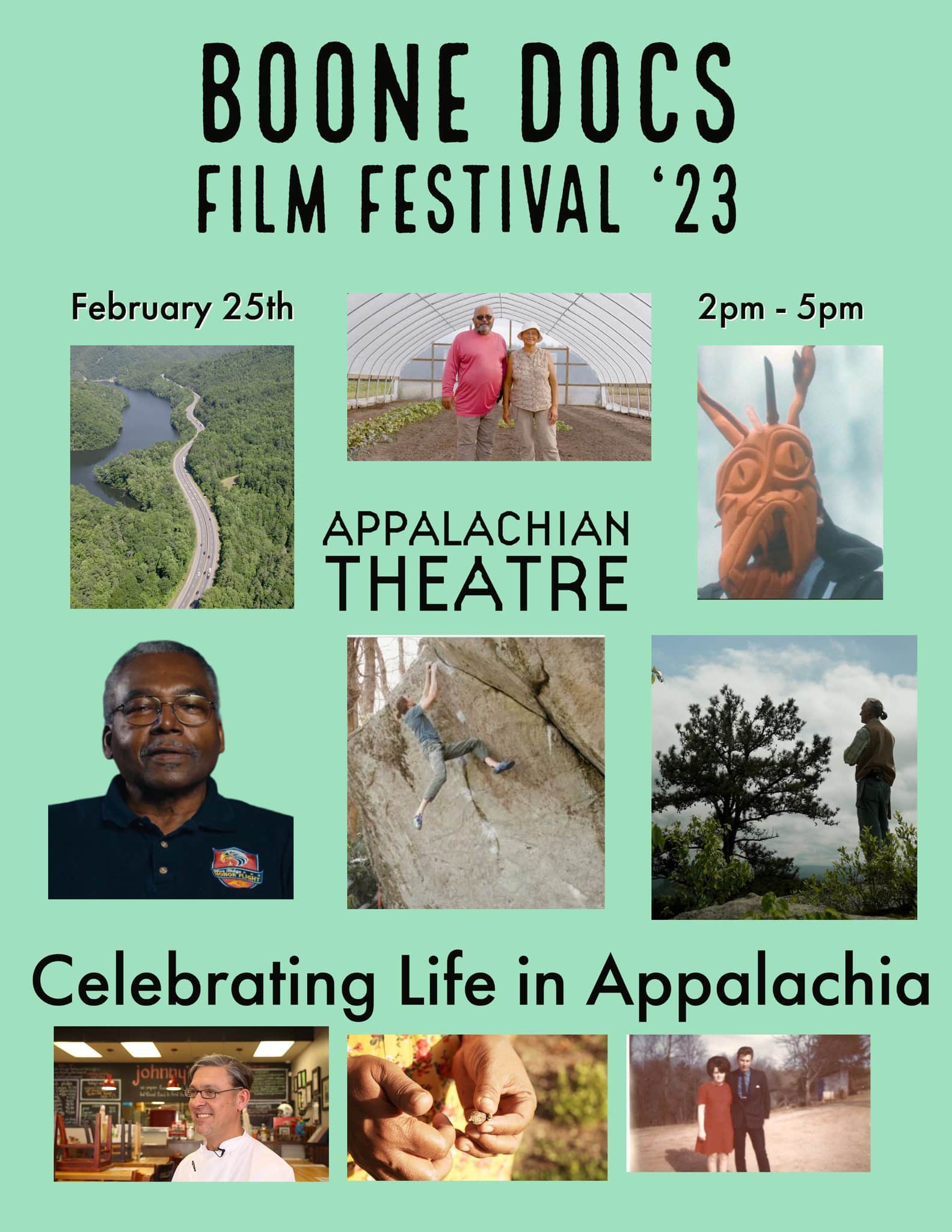 SHOWCASING THE BEAUTY AND COMPLEXITY OF APPALACHIA
The Boone Docs Film Festival returns to the App Theatre on February 25
The Appalachian Theatre of the High Country announces that the Boone Docs Film Festival jury has selected 12 thought-provoking and compelling documentary shorts reflecting on and celebrating life in the Appalachian region. The festival will be held at the historic venue in Boone, N.C. from 2 to 5 p.m. on Saturday, February 25, 2023. In addition to the films being screened, the event also includes Q&A with filmmakers, plus the announcement of the "Jury's Choice" and "Audience Choice" award winners.