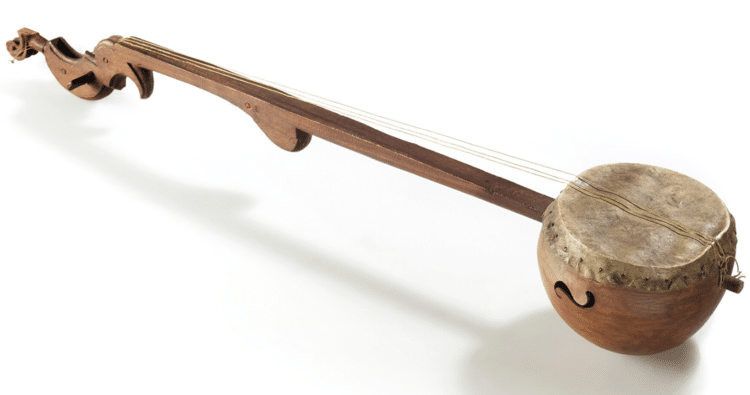 Image credit: The oldest known banjo, c. 1770-1777, from the Surinamese Creole culture. Owned by an enslaved person and collected by J. G. Stedman in the 1770s. Calabash gourd, sheepskin soundboard, wooden neck. Part of the collection at The Dutch: Nationaal Museum van Wereldculturen.
The modern banjo is an instrument commonly associated with the Appalachian region and Bluegrass music, but the origins of this instrument extend beyond the rolling hills of the Southern mountains, to West Africa. The banjo has evolved over the generations from a gourd body with gut strings to a metal resonator body and steel strings like we see today.
This program will be led by Mark Freed, the Director of Cultural Resources for the Town of Boone and Banjo Scholar. This will be both parts lecture and demonstration, with Freed performing tunes and techniques for each iteration of the instrument.
Website