Potters & Patrons: The Gorelick Collection exhibit at BRAHM
September 7, 2021 @ 11:00 am

-

April 16, 2022 @ 5:00 pm

Free admission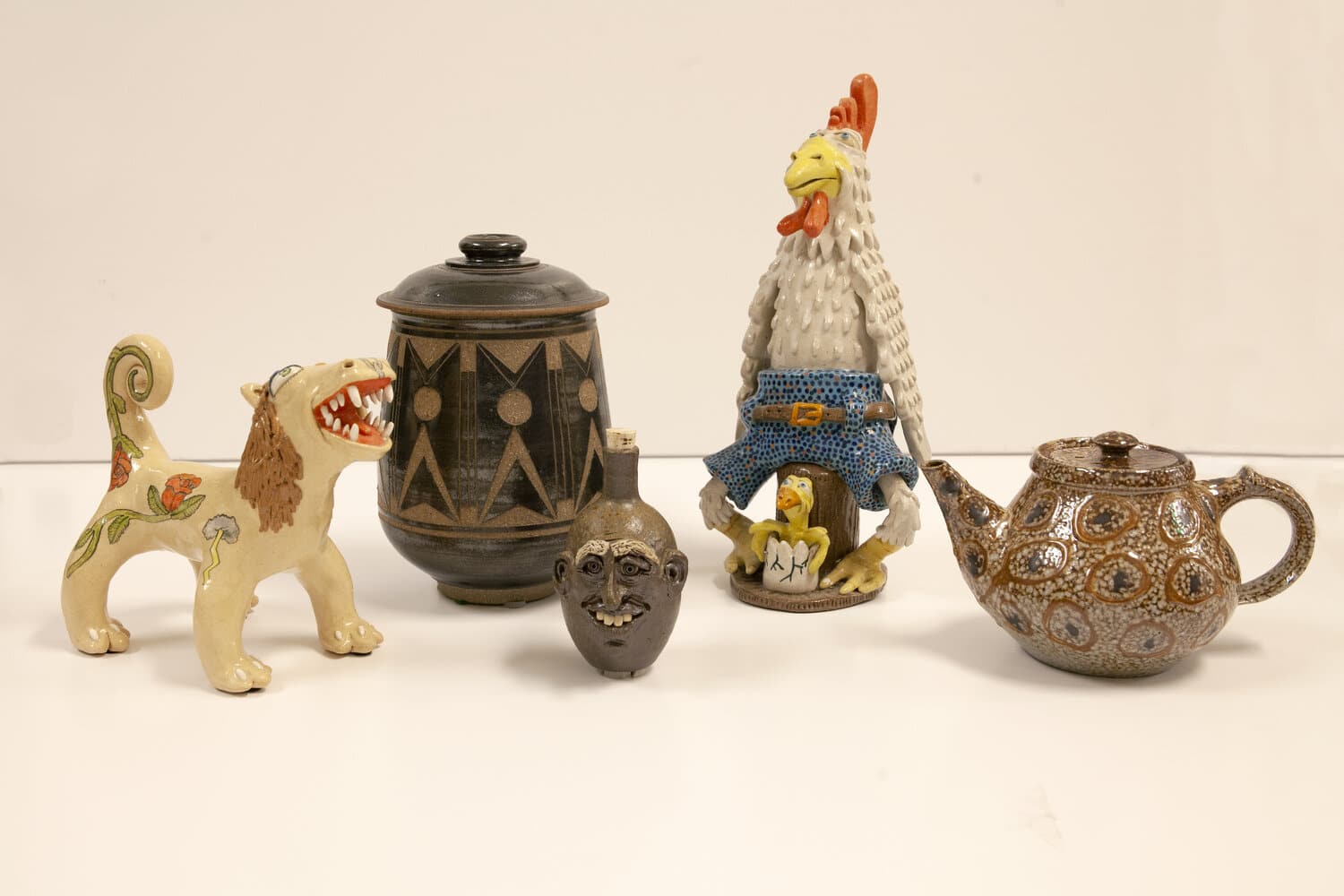 Carol Gorelick (1939-2019) began building her collection of pottery in 1970. Along with her husband Shelton (1929-2014), the Gorelicks were drawn to the medium's texture and tactility and built a substantial collection of predominantly North Carolina pottery and ceramic objects over the proceeding decades. Interviews with exhibited artists, intimate archival imagery of the collection in situ at the Gorelick's home, and an exploration of contemporary pottery in North Carolina and the couple's pivotal role therein, will contextualize their legacy in the field and in the region.
Presented in the Fort Gallery.
Open September 7th, 2021 – April 16, 2022. Check museum hours.
Photo: left to right: Stacey Lambert, Lion; Herb Cohen, Lidded Pot; Sandy Cole, Little Jug; Stacey Lambert, Chicken; Mark Hewitt, Lidded Teapot,