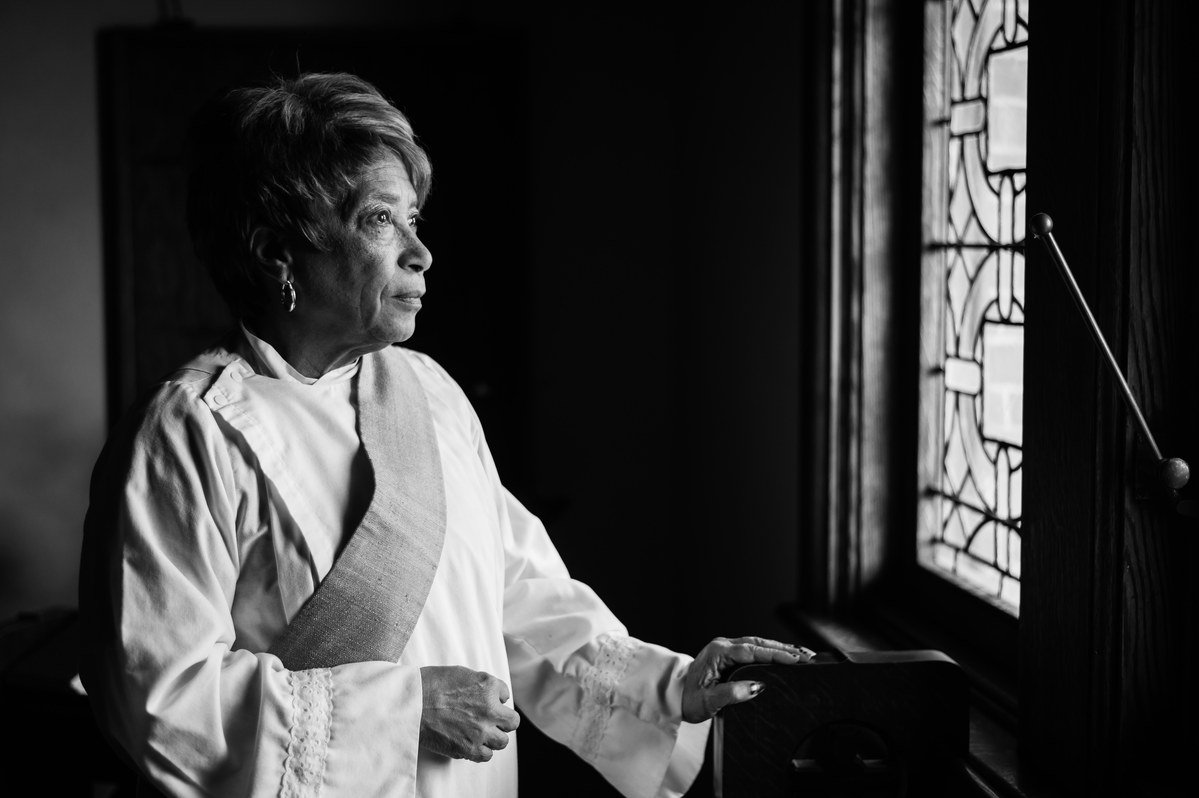 Image credit: Glenda McDowell, Deacon of the All Souls Cathedral Asheville, NC. Photo by Carrie Turner, 2022.
In the Spotlight: How Older Adults in Western North Carolina Serve their Communities
Join us to celebrate the stories of service from people who are 50+ in our community. We will meet in the Museum's main lobby at 3:00 for a stroll through the exhibit with Willard Watson, Program and Outreach Director, and Rebecca Chaplin, Associate State Director, AARP NC. They'll lead us through a few examples of lives well-lived in the service of others, followed by light refreshments. At AARP, we believe that no one's possibilities should be limited by age, and that experience has value. Older adults are energized by contributing to their communities as caregivers, volunteers and philanthropists. They are leaders in our communities, supporters of our churches and synagogues, helping hands to our neighbors and friends. Come enjoy photos and stories of people like you!
This is a free event but an RSVP is required.