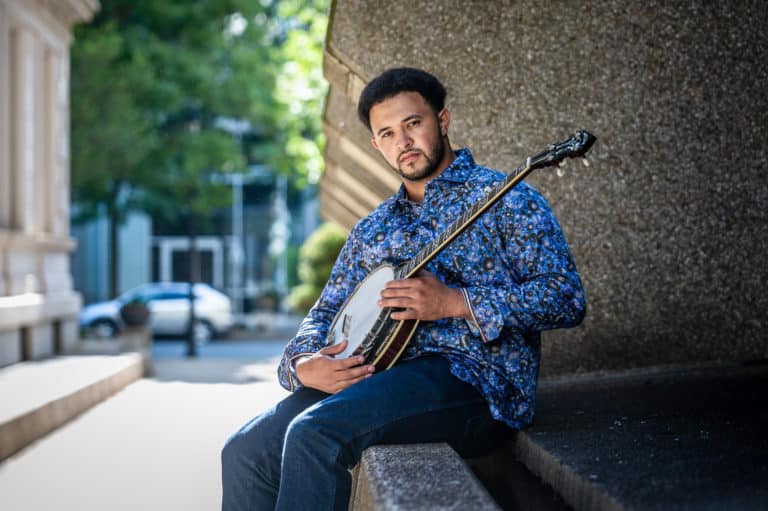 Mountain Home Music and BRAHM present Tray Wellington Band Live in Concert at the Daniel Boone Native Gardens! This outdoor concert will take place in the beautiful setting of the Daniel Boone Gardens located at 651 Horn in the West Drive, Boone, NC 28607. Please bring chairs or a blanket as seating will not be guaranteed.
In the event of rain, the concert will take place at BRAHM. The decision to move the concert inside will be made no later than 48 hours prior to the event. Tickets are $15 for General Admission, $10 for BRAHM & Mountain Home Music members, Children under 13.
About Tray Wellington
Growing up on Flint Hill Rd., musician Trajan "Tray" Wellington was destined to be attracted to the 5-string banjo. Tray's love for music bloomed at an early age while he listened to his grandpa play diverse styles of music.
He didn't start playing stringed instruments until he received his first electric guitar at age 13. Soon, he became interested in learning how to flat-pick guitar, which led him to hear the banjo for the first time. His interest piqued, he began practicing, and his playing and musicianship have since flourished.
From learning traditional bluegrass to studying diverse genres such as jazz, progressive bluegrass, blues, rock, and more, Tray has gone on to play with some of the most accomplished musicians in the world. Before reaching the age of 21, he has received a number of awards and accolades, including two awards from IBMA — 2019 IBMA Momentum Instrumentalist of the Year and 2019 Momentum Band of the Year (with Cane Mill Road).
In 2019 he ventured out to start his own project which started with recording his first EP "Uncaged Thoughts" which was recorded and co-produced by banjo legend Scott Vestal. From there he decided he wanted to start his current band Tray Wellington Band which currently features Josiah Nelson, Nick Weitzenfeld, and Katelynn Lowe. The band has performed at many premier festivals and venues across the country including a set at the Red Hat Amphitheater during the IBMA World of Bluegrass Street Fest in 2021. In 2020, Tray signed to Mountain Home Music Company where he plans to release his first full-length solo album in 2022. Tray has been featured on several TV shows including an episode of David Holt's State of Music, as well as a 2022 feature on Kamau Bell's CNN show United Shades of America.
Tray is an experienced teacher of the banjo as well. Tray teaches many private lessons, as well as has taught at many premier camps including Midwest Banjo Camp, Augusta Heritage Week, and assistant teaching at the 2019 Bela Fleck Blue Ridge Banjo Camp.
Tray's playing has drawn the attention of many greats in the business who have helped to bring out the best of Tray's musicianship, and who have encouraged him to continue growing to become one of the best players in the industry.
Tickets Available Here: https://www.blowingrockmuseum.org/calendar/tray-wellington