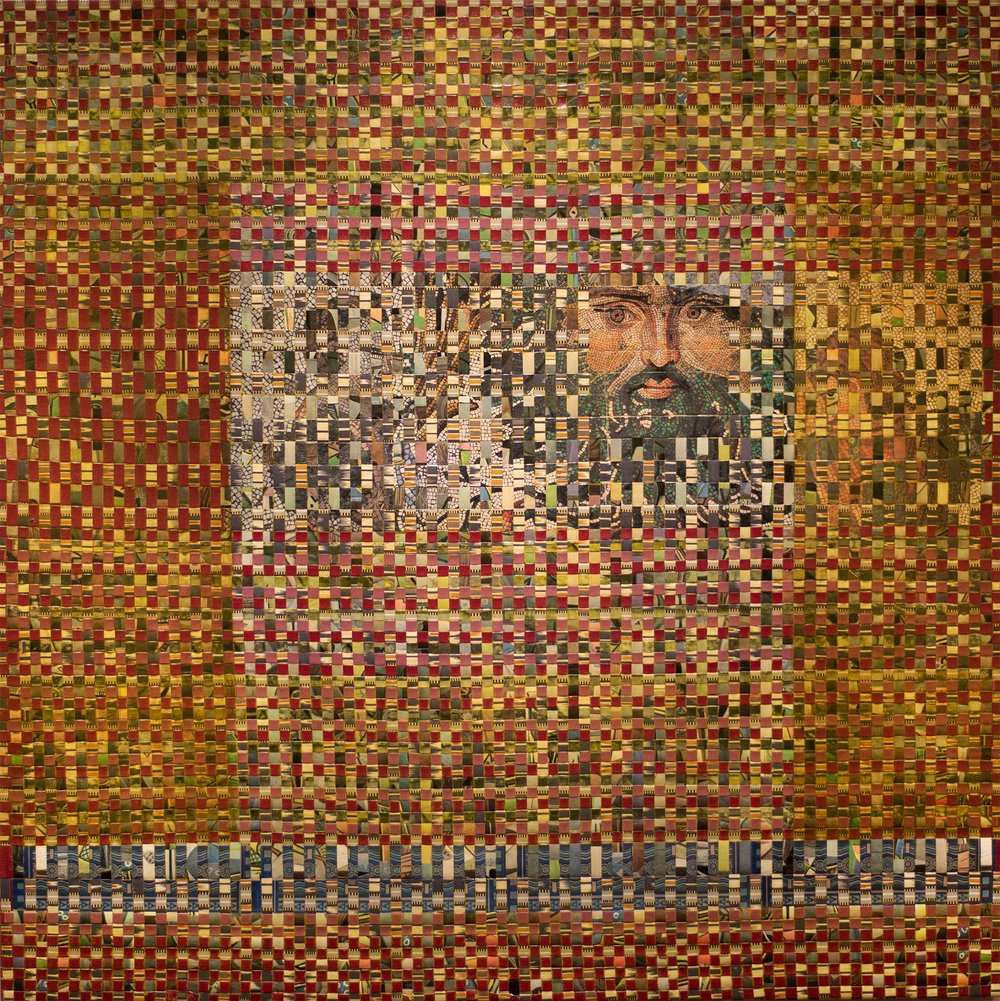 Image Credit: José Augustín Fumero, Oracle, woven acrylic fiber mosaic, not dated. Gift of Nancy S. Hardy, BRAHM Permanent Collection, 2014.02.01
May 26 – November 11, 2023 | Rankin West Gallery
This exhibition illustrates an essential, animating force in Blowing Rock's artistic history: the small community of Artists Alley. Located on a single eponymous road just minutes from Main Street off Highway 221, Artists Alley emerged in the late 1950s and would ultimately host a varied yet tightly knit band of artists and craftspeople living and making alongside one another for over 60 years.
How and why do people come together to form a community? Solidarity, friendship, and mutual support? And why do artists, in particular, do the same?
Featuring works by and stories of such local icons as Philip Moose, Herb Cohen, José Fumero, Frank Sherrill, Lynn Jenkins, Barbara and David Ballesty, and John Brady, this exhibition narrates these artists' singular and collective stories. Weaving together historical anecdote, archival material, painting, ceramic, fiber, and more, this installation blends the historical and the art historical as well as the deeply local alongside community-building impulses that are present in creative enclaves everywhere.