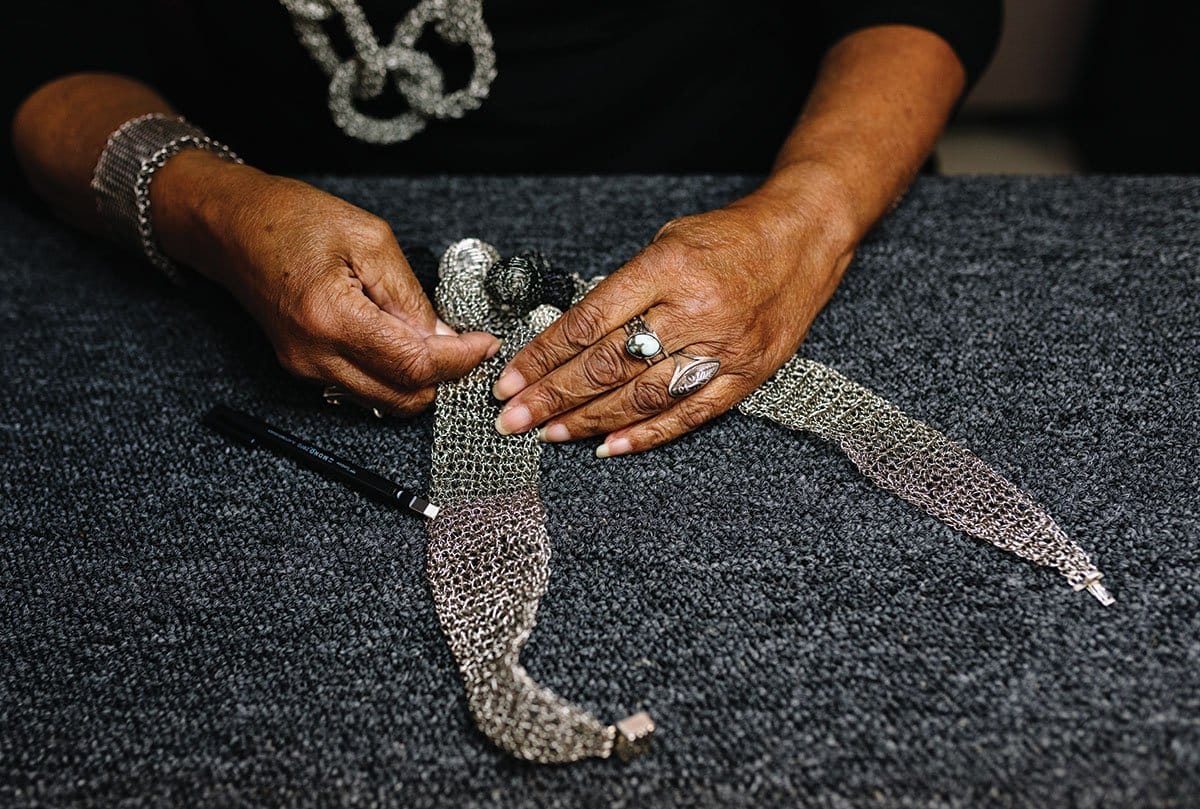 Presented in the Fort Gallery at Blowing Rock Art & History Musem.
This exhibit will illuminate the obscured history of African contributions to craft, music, and dance in Western North Carolina. Drawing connections from the 17th through 21st centuries, the Jagged Path will demonstrate how African traditions that survived the Middle Passage have helped create the culture of Western North Carolina through interviews, performances, historic artifacts, artist residencies, and more.
Open April 30 – October 22, 2022. Check museum hours.
Image credit: Viola Spells, Zenobia Studios. Photo by Duncan Chaboudy. 2020