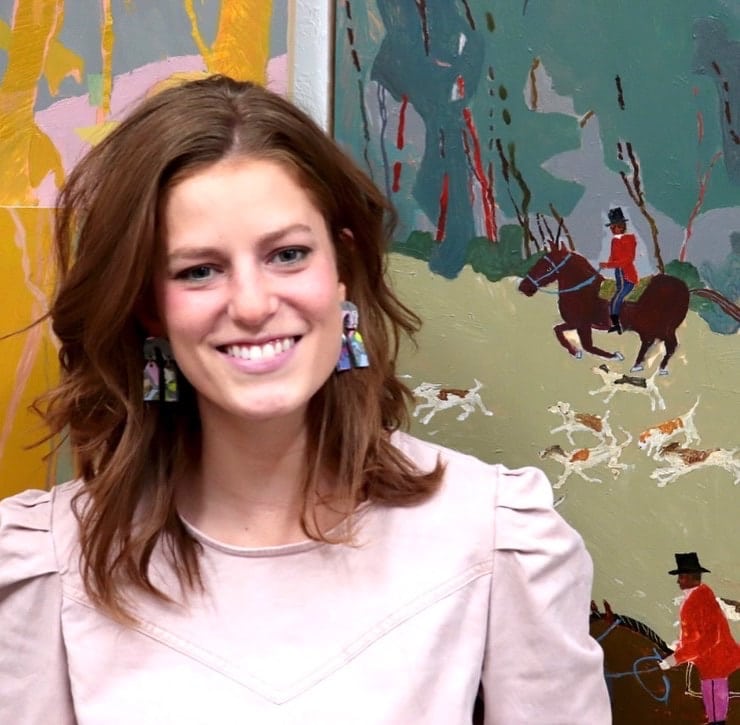 The Bee & The Boxwood will be hosting Hope Olson for a lunch & learn on Saturday, June 25th at 11:30 AM! This intimate gathering will be held at The Manor in our picturesque town of Blowing Rock, NC. They have 50 spots available for this event. In addition to "learning" all about Hope and her amazing artistic process & a fabulous catered "lunch", Hope will also be bringing a collection of new, original pieces available for purchase!
Here is a little bit more about Hope!
"Hope Olson is a painter and mixed-media artist based in Holland, Michigan. Her art celebrates home, community, and slow, old-fashioned living. The compositions and colors of Hope's abstracted still life and landscape paintings are inspired by her long-held affection for interior decorating, historic architecture, old country villages, and early 20th century art. Hope particularly borrows from the sensibilities of the Fauvist art movement.
For tickets and more information please visit: https://www.thebeeandtheboxwood.com/product/hope-olson-lunch-learn-ticket/4489?cs=true&cst=custom