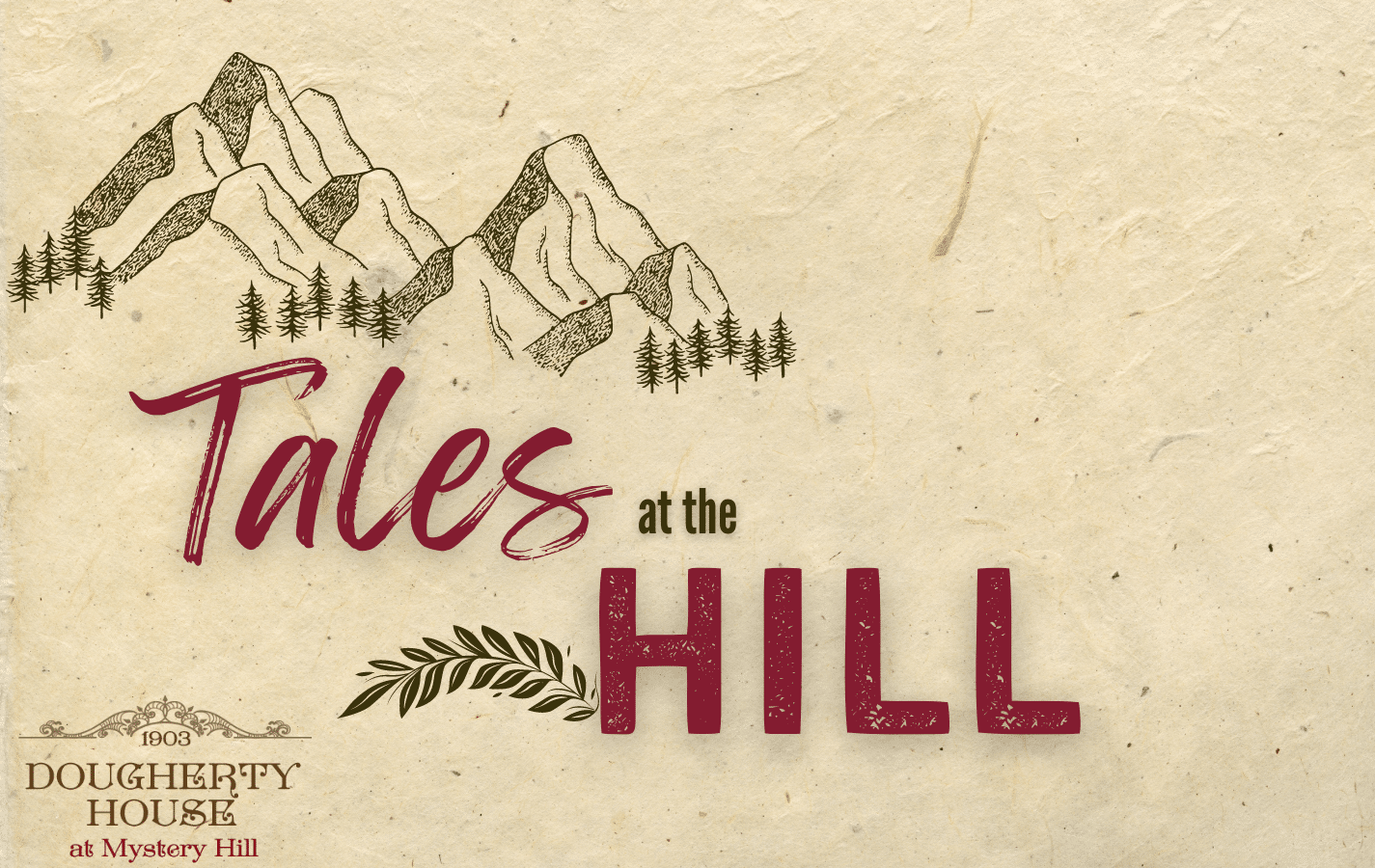 Join us at the Dougherty House at Mystery Hill every Friday for Tales at the Hill! Enjoy Jack Tales and traditional Appalachian stories passed down from generations told by storytellers. Most of these events will feature live music and an actual historian, Professor Carson. Professor Carson and the Storytellers here at Mystery Hill share tales in an authentic and engaging way the whole family will love. Plus, Professor Carson's trusty sidekick Dooley can usually be seen on the property helping everyone have a "dog"-gone good time!
Dates for Summer 2022 are June 3, 10, 17, 24 & July 1, 8, 15, 22, 29.
Admission is included in the price of your Mystery Hill ticket.