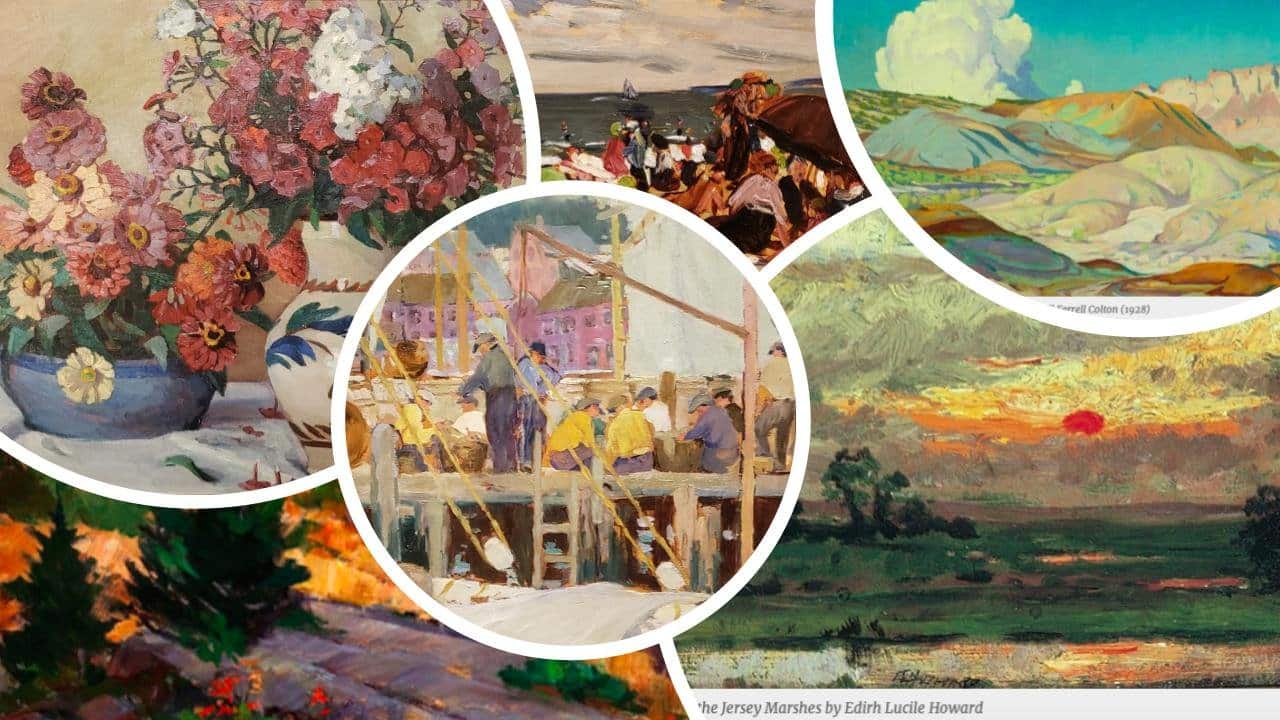 Image Credit: Collage of work by members of the "Painting Ladies." Images courtesy of BRAHM's Wilson collection.
BRAHM (Blowing Rock Art & History Museum) will host Kadie Dean, BRAHM's Docent Program leader to get the inside story of the painting ladies, on Thursday, May 26, 2022, from 11:00 AM – 12:00 PM.
Join BRAHM in discovering the fascinating stories of the talented women artists who studied with Elliott Daingerfield in Blowing Rock, NC, and at the Philadelphia School of Design. Join us in learning how Daingerfield inspired them to become among the first professional women artists of their generation.
Kadie Dean has high involvement within BRAHM's community, having recently co-curated BRAHM's exhibition of women painters from the Janet Wilson collection. Most of these "Painting Ladies" studied art with Elliott Daingerfield in Philadelphia, PA, and Blowing Rock, and all were members of The Philadelphia Ten. Dean has researched the archives at the Philadelphia Museum of Art, the Historical Society of Pennsylvania, and Moore College of Art and Design to discover more about Daingerfield's artistic influence on these remarkable women, who came to be known by Blowing Rock locals as "The Painting Ladies."
For tickets and more information please visit: https://www.blowingrockmuseum.org/