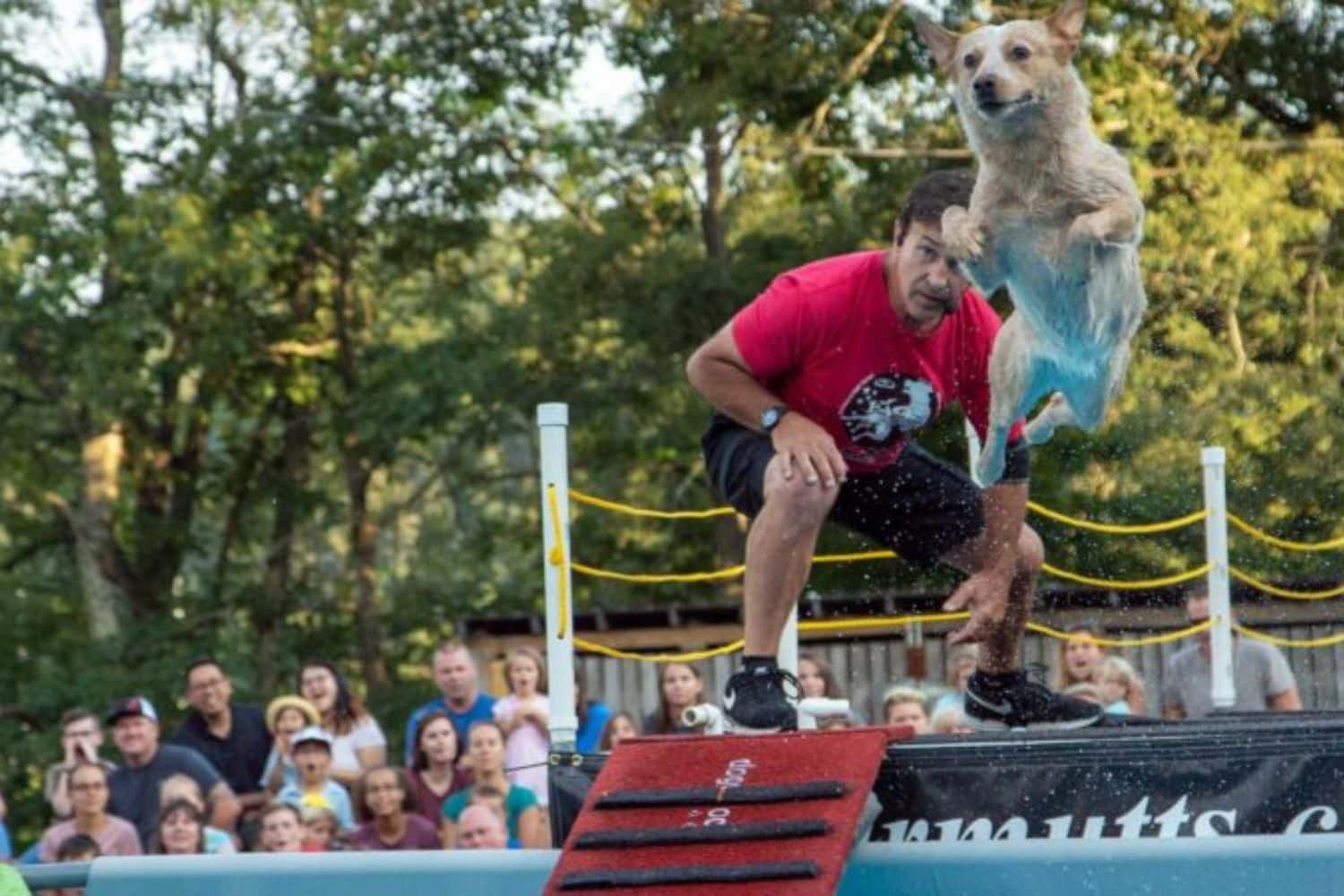 Prepare for Takeoff: Tweetsie Railroad Welcomes Back Famous Frisbee Dog Performers – K-9s In Flight
The K-9s In Flight Frisbee dogs are returning to Tweetsie Railroad this season to amaze and entertain their guests with flips and tricks. The high-flying pups will be at Tweetsie Railroad July 22-24 and 27-30.
Along with jaw-dropping performances, K-9s In Flight embodies an important mission. Each of the dog entertainers has been rescued or adopted off the streets or from various shelters across the country. K-9s In Flight strives to emphasize the importance of animal adoption.
Performances will be each day at 11 a.m., 1 p.m., and 3 p.m.; plus an additional show at 5:00 p.m. on Saturdays. Shows are included in regular park admission. Seating for the shows will be first come, first served and no reservations are required.