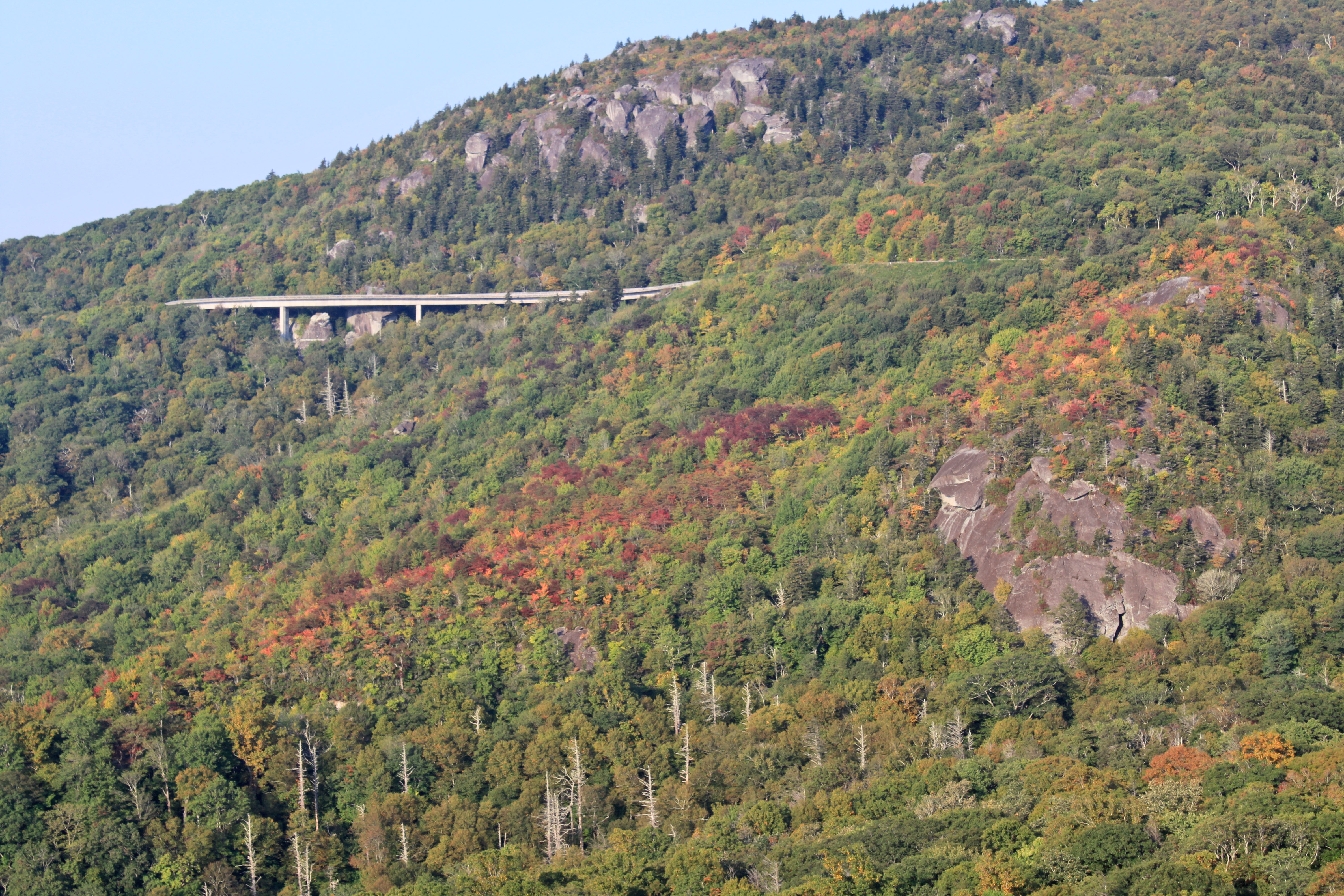 There has definitely been some color development this week! We've had very warm days for this time of year, but thankfully the mornings have still been cool. This has probably helped the fall color along, according to local experts like Dr. Howard Neufeld, a biologist at ASU. A drive along the Blue Ridge Parkway yesterday revealed a few spots where fall color is starting to pop. As expected, the higher elevations are showing the largest color shifts at this early stage in the season. The photo above shows trees around 4000 feet and above on the southern slopes of Grandfather Mountain. You can see a blush of orange along the ridgeline, too. Below, a wider shot of the same view shows plenty of green waiting its turn to change into red and gold.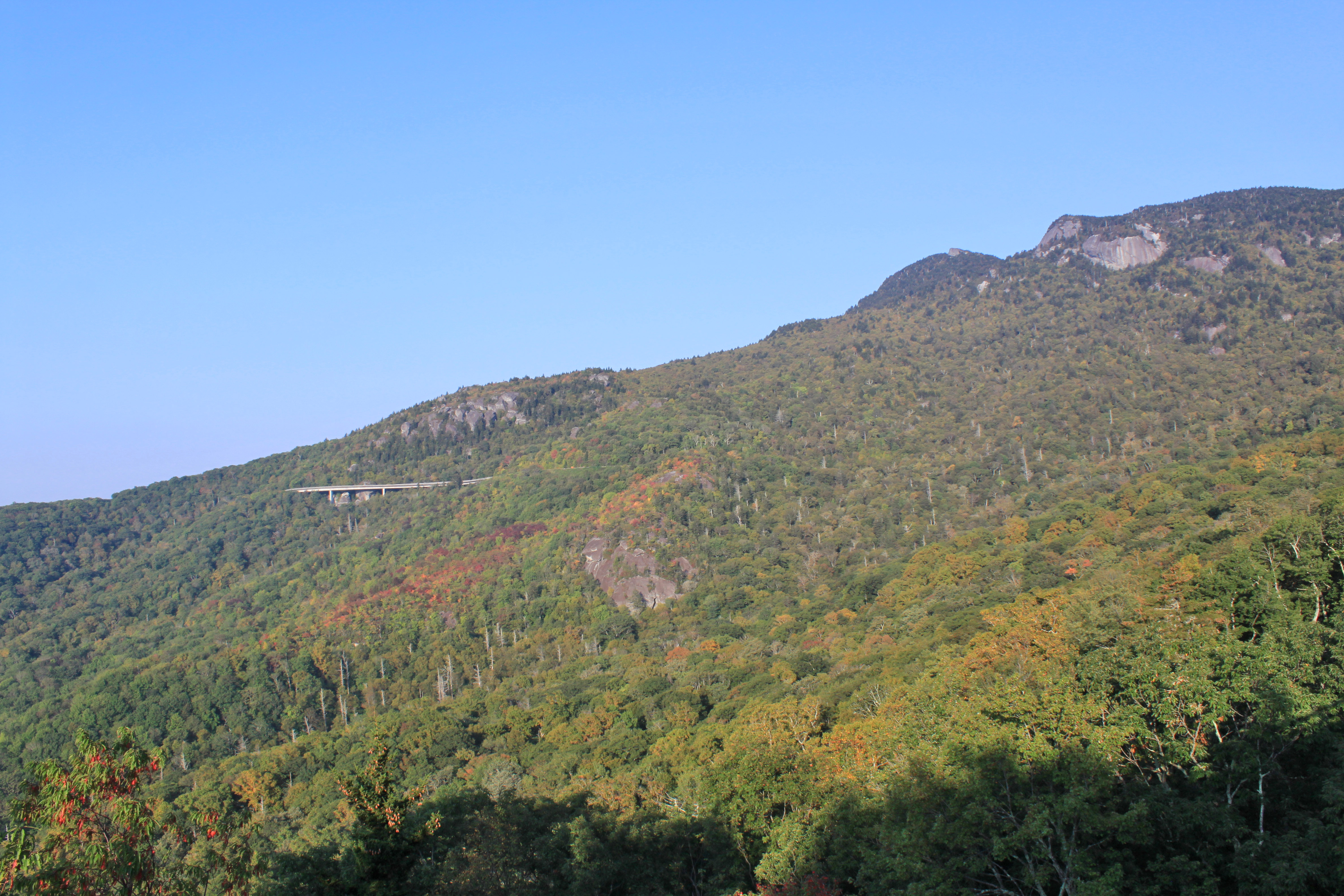 It's still a bit early for consistent color at Blowing Rock's elevation, though we are enjoying some little pops of color, mostly from maple trees. If you are in the area this week, a quick drive south on the Blue Ridge Parkway will take you to higher elevations in just minutes. Early morning is the best time- the light is better for photos and there is less traffic. Dr. Neufeld also reports some color development at Elk Knob, another high elevation point in the High Country. You would find the trails much quieter on that side of the county. In Boone, young maples are showing firey tops and there are some splashes of color here and there. And, of course, there is already a lot of seasonal color in berries and wildflowers everywhere, so look for that as well!
Here are a couple more views from yesterday (October 1).