Reconnect this Valentine's Day and spend some quality time with your special someone. Blowing Rock runs on mountain time, so things move a little slower here. It's a great place to relax, unplug, and slow down with your loved one. Really take some time to talk and find some common interests. We've compiled a list of activities that allow for conversation, reconnection, and quality time with your significant other.
Many of our local lodging options have a cozy, romantic atmosphere perfect for a couples getaway. Most of our hotels have romance packages that can be added on at reservation to start your trip off right. Spice things up with a bottle of wine and some chocolate covered strawberries. When you're booking your room is the perfect time to get excited about your trip!
This year Storie Street Grille will be offering a special menu for Valentine's Day 2023. Take a look below to see what they are serving!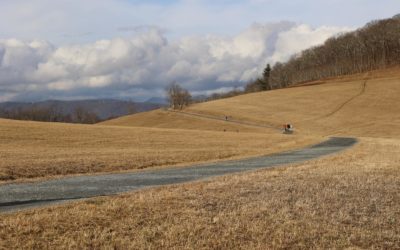 2023 is the Year of the Trail in NC, and we'll be highlighting some excellent local trail experiences all year! For January, we're starting with a handful of varied trails that are good to enjoy in winter due to easy access. Note that one is reached from the Blue...
This Downtown Walking Tour offers a look at some historic properties in downtown Blowing Rock. It was originally featured in the Blowing Rock Chamber of Commerce's Visitor Map (some minimal updates have been made here). Take a leisurely walk around our charming...