The Saddlebred Division is June 8-11, 2023 The Hunter/Jumper I Division is July 25-30, 2023 The Hunter/Jumper II Division is August 2-6, 2023 The Blowing Rock Charity Horse Show is the oldest continual outdoor horse show in the country, having persevered through wars,...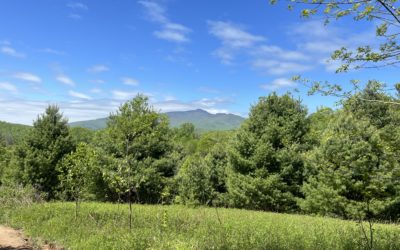 2023 is the Year of the Trail in NC, and we've extended our trail experiences into May! This month we've added a variety of trails so there is hopefully something for everyone. As always, please remember to pack plenty of water and snacks, and to do some research before you set out on your hiking experience. Read along below, and see what we've been up to in May.
National Park Service officials remind visitors to enjoy the view, and watch the road.May 23, 2023: Blue Ridge Parkway campgrounds, picnic areas, and visitor centers open with full services for the 2023 visitor season this weekend, and National Park Service managers...