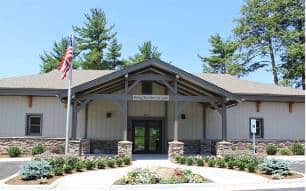 MOVES AND MORE – A CONTRA 101 WORKSHOP
– DEC 3 AT THE AMERICAN LEGION HALL IN BLOWING ROCK FROM 4:00-6:00 pm.
– FOR NEW DANCERS AND FOR ANY DANCER WHO WISHES TO FINE-TUNE THEIR DANCE SKILLS AND BE A BETTER PARTNER.
– IT IS FREE.   THEY ASK YOU TO PLEASE ARRIVE EARLY, SO THE WORKSHOP CAN START ON TIME AND THEN FLOW FORWARD.
– THEY SUGGEST YOU BRING A HIGH PROTEIN SUPPER TO SUSTAIN YOU FROM 600 pm THROUGH THE EVENING DANCE (since Blowing Rock restaurants are usually packed full on Saturday evenings.)
– THERE WILL BE A MIX OF TEACHING, DISCUSSION, AND PRACTICE
– TO BE LED BY WARREN DOYLE WHO HAS DANCED AND TAUGHT CONTRA FOR MANY YEARS (A LONGTIME PROMOTER AND SUPPORTER OF MULTIGENERATIONAL COMMUNITY DANCES)
After the lesson:
December Contra Dance
Come on out to Boone Country Dancer's December Contra Dance on Saturday, December 3rd at the Legion Hall in Blowing Rock.
Warren Doyle is calling. The band is Windmill, Laurie Fisher and Steve Trisem.
Winter schedule! Dance starts at 7:00 and goes to 10:00. New dancers workshop at 6:30.
For more information about the dance, visit their website or the Boone Contra Dancers Facebook Group