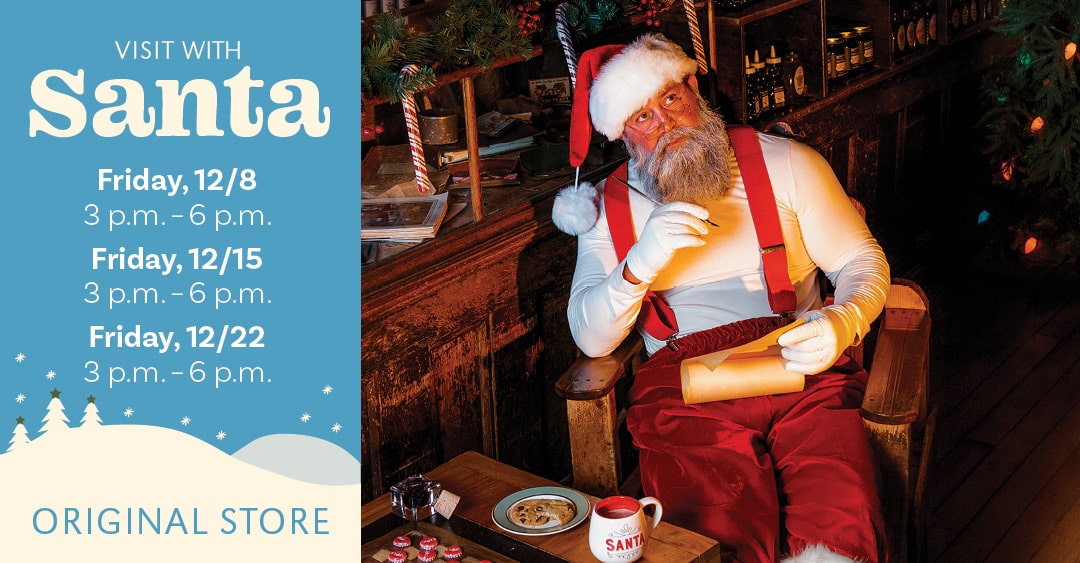 Before stockings are hung by the chimney with care… Before milk and cookies are set by the fireplace… Before the sleigh is packed full and reindeer take to the skies…
Santa must hear the Christmas wishes of all good little girls and boys!
Be sure your children have the chance to visit Jolly Old Saint Nick and share their wish lists at Mast General Store this Holiday Season!
Santa will make appearances at the Original Mast Store in Valle Crucis on the following dates:
• Friday, December 8, 3 – 6 p.m.
• Friday, December 15, 3 – 6 p.m.
• Friday, December 22, 3 – 6 p.m.