Fishing & Guide Services
Inside the Village of Blowing Rock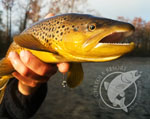 CHETOLA RESORT ORVIS ENDORSED FLY FISHING
Journey into the heart of the river on your own guided private boat trip or spend the day casting in crystalline waters at 4,000 feet elevation. With our professional attitude, knowledge, and experience, combined with our pristine private waters and access to over 3,000 miles of public waters, we are one of the top fishing destinations on the East Coast. Our specialty lies in Rainbow, Brown, Brook, and Trophy Trout, Small Mouth Bass and Carp. Our Orvis Guides personalize each trip based on guests' experience, expectations, water conditions and season to ensure not only the perfect fishing experience but to create memories that will last a lifetime. With our amazing natural resources including NC Forest Permits for Pisgah and Moses Cone National Parks, our year-round adventures are ideal for families, groups, and teambuilding events! Check out our reviews on Orvis.com
185 Chetola Lake Dr.
Blowing Rock, NC 28605

Telephone: 1-800-CHETOLA

MOUNTAINS TO COAST
Mountains To Coast Fly-Fishing & Shotgun Sports Guide Service offers an abundance of Southeast Waters, Streams, Public and Private Trophy Trout Waters for the Year Round Fly-Fishing Enthusiast. These waters include the entire Southeast from Mountains to Coast, Virginia, North Carolina, Tennessee, South Carolina, Georgia, Florida. You will experience Trophy Trout Of A Lifetime! Also what better way to entertain, customers, family, and friends by enjoying and experiencing a Private Custom Classic Covey Rise Quail Hunt at its finest. Your guide, Carl Freeman, is an Orvis Trained, Endorsed, and Certified Fly-Fishing Guide. Carl is also a Lifetime Member of Trout Unlimited. He previously has owned two Orvis Fly-Fishing Shops & Guide Services. Carl is considered one of the top Fly Fishing Anglers & Guides in all of The Blue Ridge Mountains and Appalachian Mountain Ranges.
168 Mountain View Dr
Blowing Rock, NC 28605

Telephone: 828-335-3474

ELK CREEK OUTFITTERS
The premier flyfishing guide service in the high country. ECO specializes in "Montana style" guided float trips for trout and smallmouth bass on seven local rivers. Also available are: flyfishing schools and casting clinics for beginner to expert, wilderness walk trips and overnights. ECO gladly supplies all "top of the line" gear for their guests. Call us to book a trip. We are based in the Boone area and can pick you up at your door!
1506 Hwy 105
Boone, NC 28607

Telephone: 828-264-6497

GRANDFATHER TROUT POND
You only pay for what you catch, and there's no license needed. Our trout pond is stocked to the brim, so you're sure to catch one. Clean them yourself, or we can do it for you. Pack your catch on ice and you'll be ready for a fresh mountain trout dinner. Gem mining and miniature putting course. Something for the whole family.
10767 N.C. Hwy 105 South
Banner Elk, NC 28604

Telephone: 828-963-5098

THERMAL VALLEY HANG GLIDING
Imagine soaring like an eagle high above the earth. Your senses coming alive as you are immersed in the atmosphere. Experience aviation in its purist form. Learn basic flying skills with an USHPA certified tandem hang gliding instructor. Marvel at the South Mountains and the meandering Catawba River. Get a bird's eye view of Grandfather, Table Rock, and Hawk's Bill mountains.
Telephone: 828.292.7473