Galleries
Inside the Village of Blowing Rock
ARTWALK
ArtWalk is THE spot to find that perfect gift for everyone on your list, including yourself! We are home to several talented in-state potters, woodworkers, local photographers and other creators of handcrafted goods. ArtWalk carries unique North Carolina souvenirs, ranging from signs to kitchen décor to magnets. We also offer a variety of affordable and on-trend clothing and jewelry, with new product coming in every week. You may recognize us from our former location on King Street in downtown Boone, where we operated for 12 years before we relocated to our new home on Main Street in Blowing Rock. Come on in and take a stroll through the new and improved ArtWalk!
1087-1 Main Street
Blowing Rock, NC 28605

Telephone: 828-414-9770

BLOWING ROCK FRAMEWORKS & GALLERY
Blowing Rock Frameworks & Gallery has been framing and selling fine art in the High Country for over two decades. The gallery displays many well-known prominent artists of the area like Jason Drake, Wes Waugh, and Lita Gatlin. New additions to the gallery include wildlife artist Karla Mann, and plein air artists Kyle Buckland and Robin Wellner. Blowing Rock Frameworks & Gallery also displays and sells many antique paintings including the work of renowned Blowing Rock artist, Elliott Daingerfield. Although the gallery specializes in original landscape and wildlife paintings, they carry a few abstract artists like Raymond Chorneau and Wiili, a local folk artist. Blowing Rock Frameworks & Gallery can help you with any of your framing needs including shadow boxes, specialty framing, custom mats, French lines, and much more! Please visit the gallery anytime Monday through Saturday, 9am to 5pm and contact them via phone with any questions, concerns, or special requests.
Telephone: 828-295-0041

GAINES KIKER SILVERSMITH
Specializing in custom silver, gold and platinum jewelry, Gaines is an artist who refines raw materials into simply elegant designs one is eager to wear every day. His work articulates balance, form and movement in clean, fluid lines. The gallery showcases an impressive collection of contemporary jewelry hand fabricated by the silversmith himself. The working studio/gallery is open to the public Tuesday - Saturday 11-5pm.
132 Morris St
Blowing Rock, NC 28605-2733

Telephone: 828-295-3992

MAIN STREET GALLERY/EXPRESSIONS CRAFT
Local area artists feature their fine arts and crafts in this unique cooperative gallery located on Main Street across from the Blowing Rock post office. Enjoy pottery, jewelry, fiber art, basketry, photography, paintings, woodworking, and other traditional and contemporary hand crafted art. Open every day 10am-6pm.
960 Main Street
Blowing Rock, NC 28605-2027

Telephone: 828-295-7839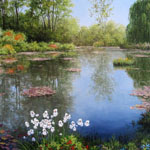 MARTIN HOUSE GALLERY
The Martin House Gallery is a new innovative gallery nestled in the Blue Ridge Mountains of North Carolina, surrounded and inspired by natural beauty and a wide range of mountains and landscapes. We showcase work from artists around the country as well as local artists throughout North Carolina who are inspired and passionate about creating work. In our gallery you'll find one of a kind original artwork from realistic oil paintings to abstract and contemporary work in a variety of mediums. Please come and visit the the quaint storybook town of Blowing Rock, NC and find yourself in a new, exciting gallery.
1098-12 Main Street
Blowing Rock, NC 28605

Telephone: 336.508.2828

PHOTOS BY META
Photos by Meta is an Online Photography Gallery featuring Nature and Macro Photography of Western North Carolina by Macro Photographer, Meta Gatschenberger, RN. Framed Photos are for sale in Blowing Rock at Rustic and the Foley Center at Chestnut Ridge.
915 Main Street
Blowing Rock, NC 28605

REINERT FINE ART
Owned by contemporary impressionist painter Rick Reinert, and his wife Ann, Reinert Fine Art showcases many classical painters as well as several well-known sculptors. The gallery features several emerging artists as well as national and world-renowned artists, including Oil Painters of America Masters Neil Patterson, Zhiwei Tu, Calvin Liang and Christopher Zhang. Reinert himself is renowned for his bold, emotionally charged paintings using thick brushstrokes and confident use of color. Lately, Reinert is enjoying the inspiration found in the surroundings of his second gallery in Blowing Rock, North Carolina, which had its official Grand Opening in December of 2015. Reinert continues to paint eight to ten hours a day, seven days a week; now sharing the colors and landscape of the mountains in addition to his widely popular Lowcountry scenes of South Carolina.
1153 Main Street
Blowing Rock, NC

Telephone: 828-414-9580

TRADITIONS POTTERY
Bolick & Traditions Pottery is a family of potters that have been in Blowing Rock for more than 40 years. Original Owens Pottery, another family member, is also featured. In addition to handmade pottery, the shop offers Christian gifts, & unique fashion accessories including handbags, and jewelry.
1155 Main Street
Blowing Rock, NC 28605

Telephone: 828-295-6128

ALTA VISTA GALLERY
Historic farmhouse in Valle Crucis, on National Register of Historic Places. 15 minutes from Blowing Rock and Boone. In our 27th year. Local art in oil and watercolor. Prints, giclees on canvas. Area's largest selection of landscapes. Over 100 artists, including Joan Sporn, Jean Baird, and folk artist Will Moses (heir to Grandma Moses). Gifts: art tiles, pottery, jewelry, kaleidoscopes. Historic property -- with porch-rockers and a view! Between Mast Inn and Mast Store Annex.
2839 Broadstone Road
Valle Crucis, NC 28691

Telephone: 828-963-5247

CARLTON GALLERY
One of the most established fine art galleries in the area. Carlton Gallery features a spirited collection of artwork in all mediums with over 200 local, regional, and national artists. Established in 1982, Carlton Gallery presents an inspiring array of original works and exceptional gift ideas for visitors and collectors, including paintings, giclees, limited edition prints, pottery, jewelry, sculpture, wood, glass and more. Located 20 minutes from Blowing Rock situated under the gaze of Grandfather Mountain between Boone and Banner Elk on Highway 105. Visit our web site for more information and a schedule of current workshops.
10360 Hwy 105 South
Banner Elk, NC 28604

Telephone: 828-963-4288

RIVERCROSS MARKET
A unique, thoughtful, and trendy collection of arts and crafts made in the USA. Family-friendly with a fun collection of items just for kids. Gifts from the heart and the hand, it's what you'd do, if you had the time.
3595 Highway 194 South
Valle Crucis, NC 28679

Telephone: 828-963-8623

TURCHIN CENTER
Visual arts come to life at Appalachian State University's premier art museum! Acclaimed exhibitions, lectures, special events and workshops for all ages. We make the visual arts accessible and fun for everyone! Free admission; guided tours available. Open Tu-Sat 10a-6p; Fri noon-8p; (closed Sun and Mon)
423 West King Street
Boone, NC 28607

Telephone: 828-262-3017