The mountains around Blowing Rock are the perfect muse for the creation of art, and our village embraces and celebrates the amazing artwork we are privileged to exhibit.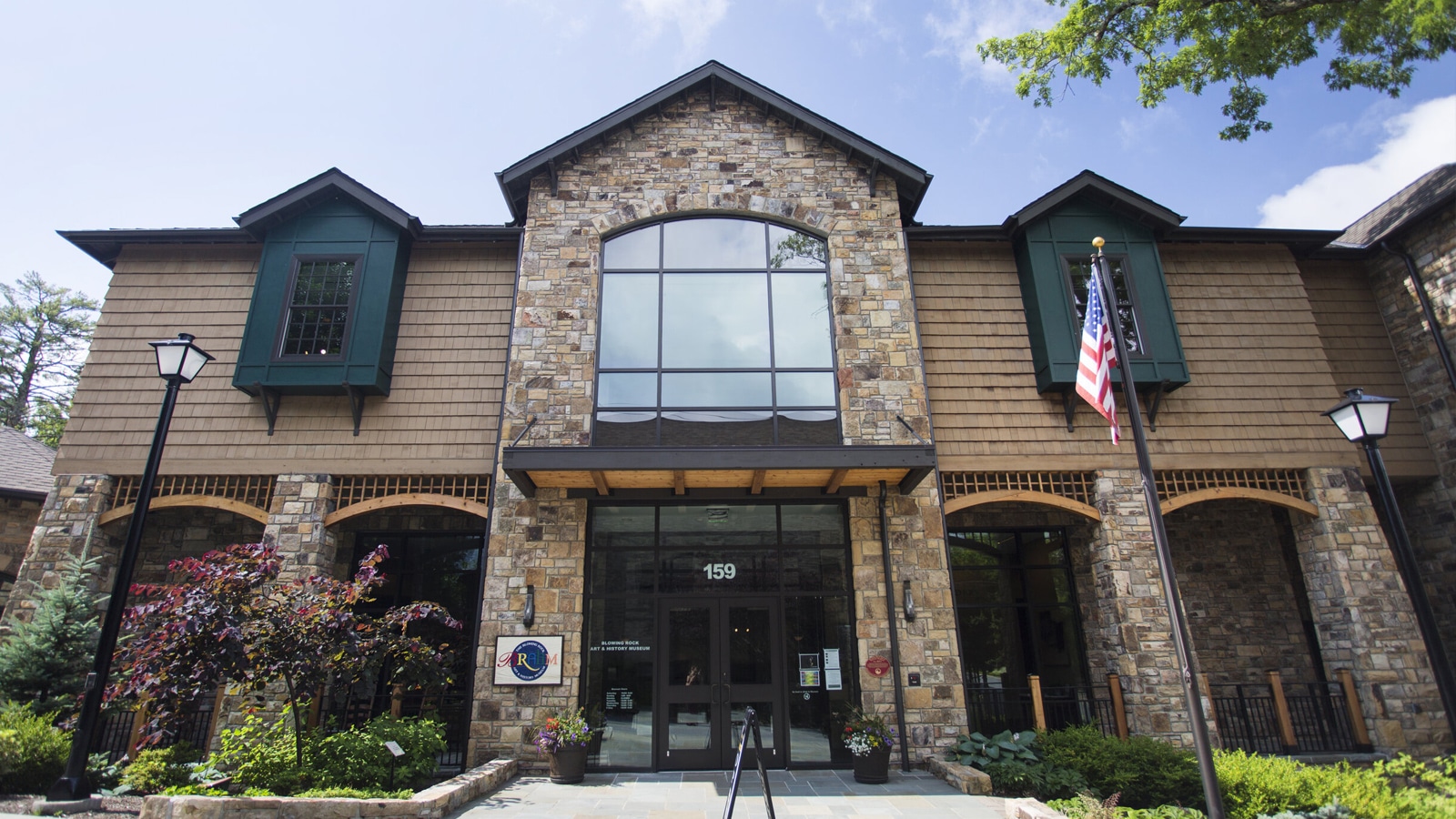 Blowing Rock Art & History Museum (BRAHM)
BRAHM may be located inside the small mountain village of Blowing Rock, but their exhibits and programs are of big city museum ilk. Recent exhibits have included paintings by Matisse and Rembrandt, works from regional artists, topical exhibits, and historically significant collections. In addition to incredible exhibits and permanent works, BRAHM also offers programs and Artists in Residence at Edgewood Cottage. Enjoy hands-on events including Cork & Canvas and the Plein Air Festival as well as children's programs, lectures, and virtual content.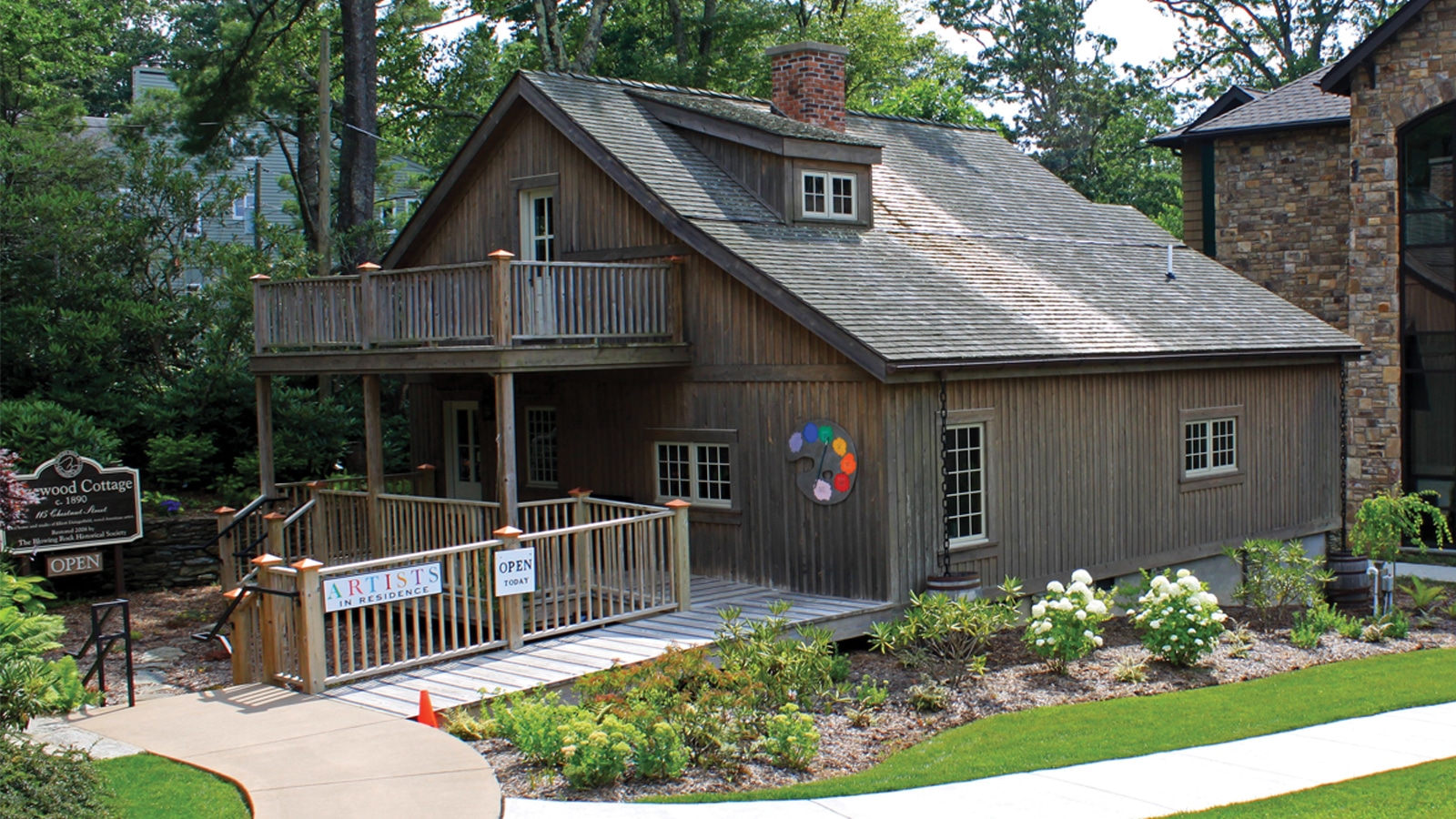 Edgewood Cottage
Located next door to BRAHM, Edgewood Cottage is the original home of renowned American artist Elliott Dangerfield, and it has been described as the "cultural corner where art and history meet." Year-round, you can view the sculpture of a young Dangerfield, by artist Brenda Councill. From July- October, you can find juried regional artists demonstrating their craft and showcasing work. The cottage is open daily (but closed Wednesdays so the next artist can set up).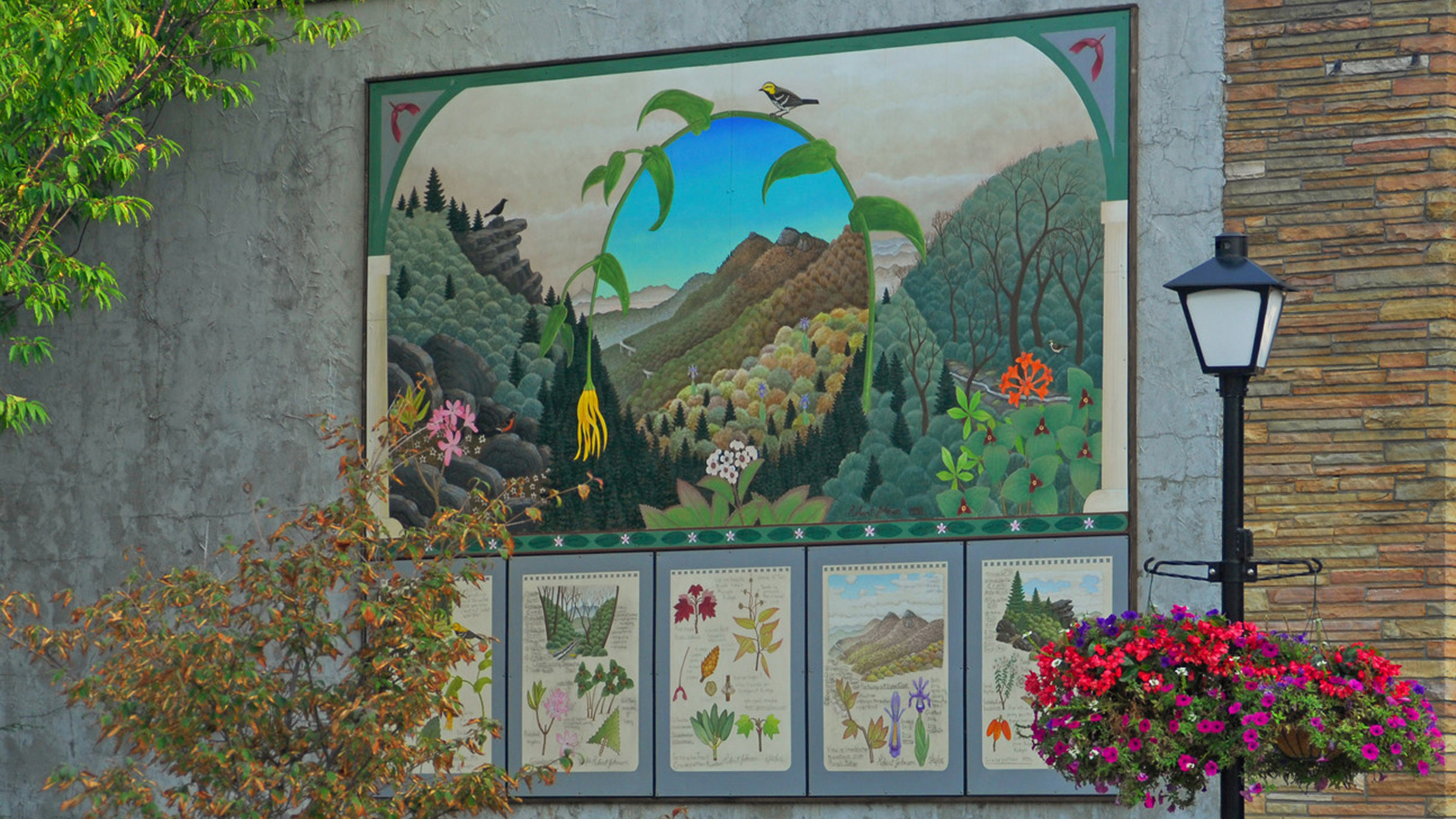 Robert Johnson Nature Mural

Located on the side of the building housing the NEACO shop, the mural highlights the natural plant life of the area.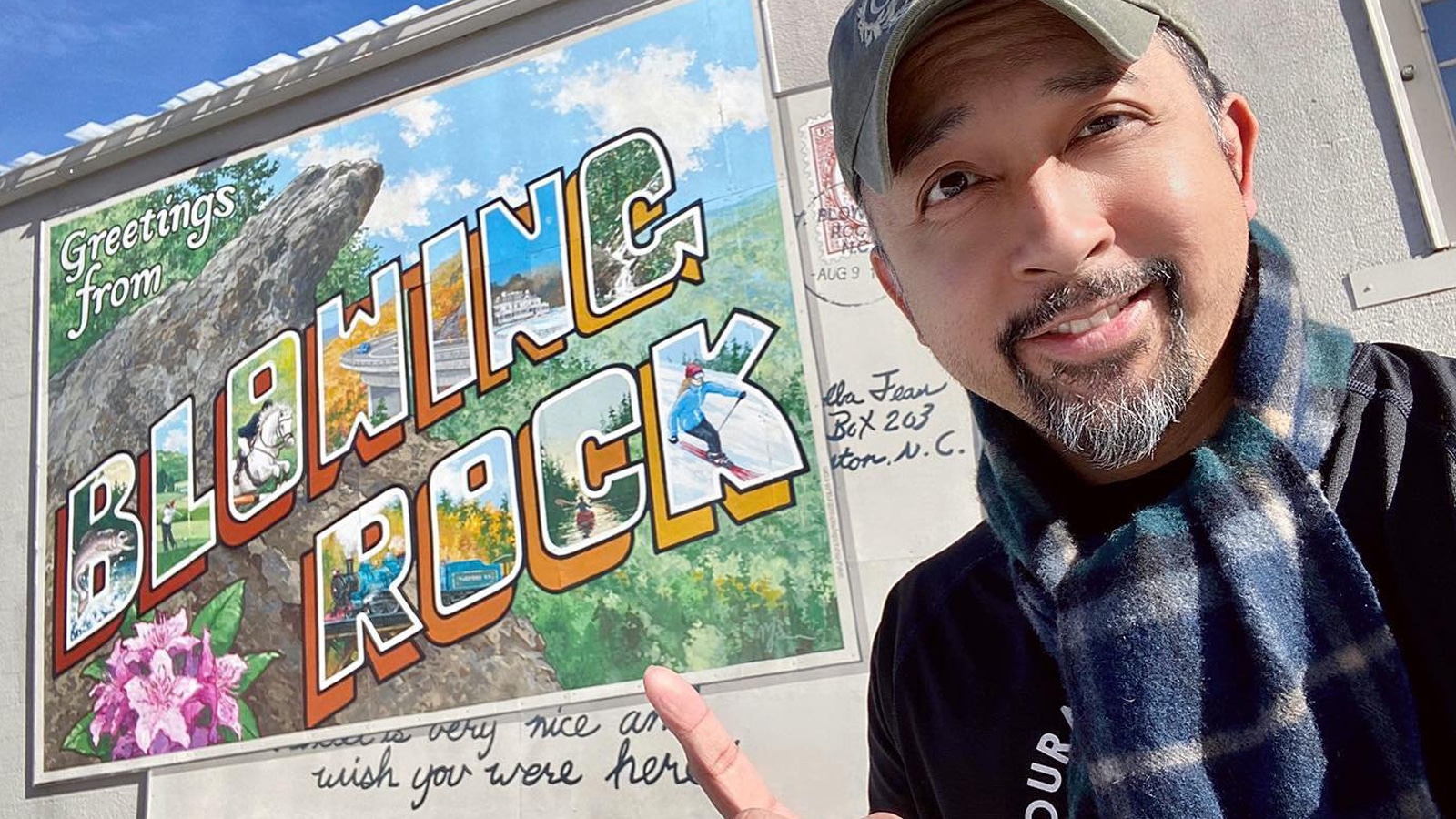 Michael Brown Postcard Mural
Located on the back of the Blowing Rock Parks & Rec building (walk through the park and go down the stairs by the tennis courts), the mural features an old-fashioned postcard depicting area tourist attractions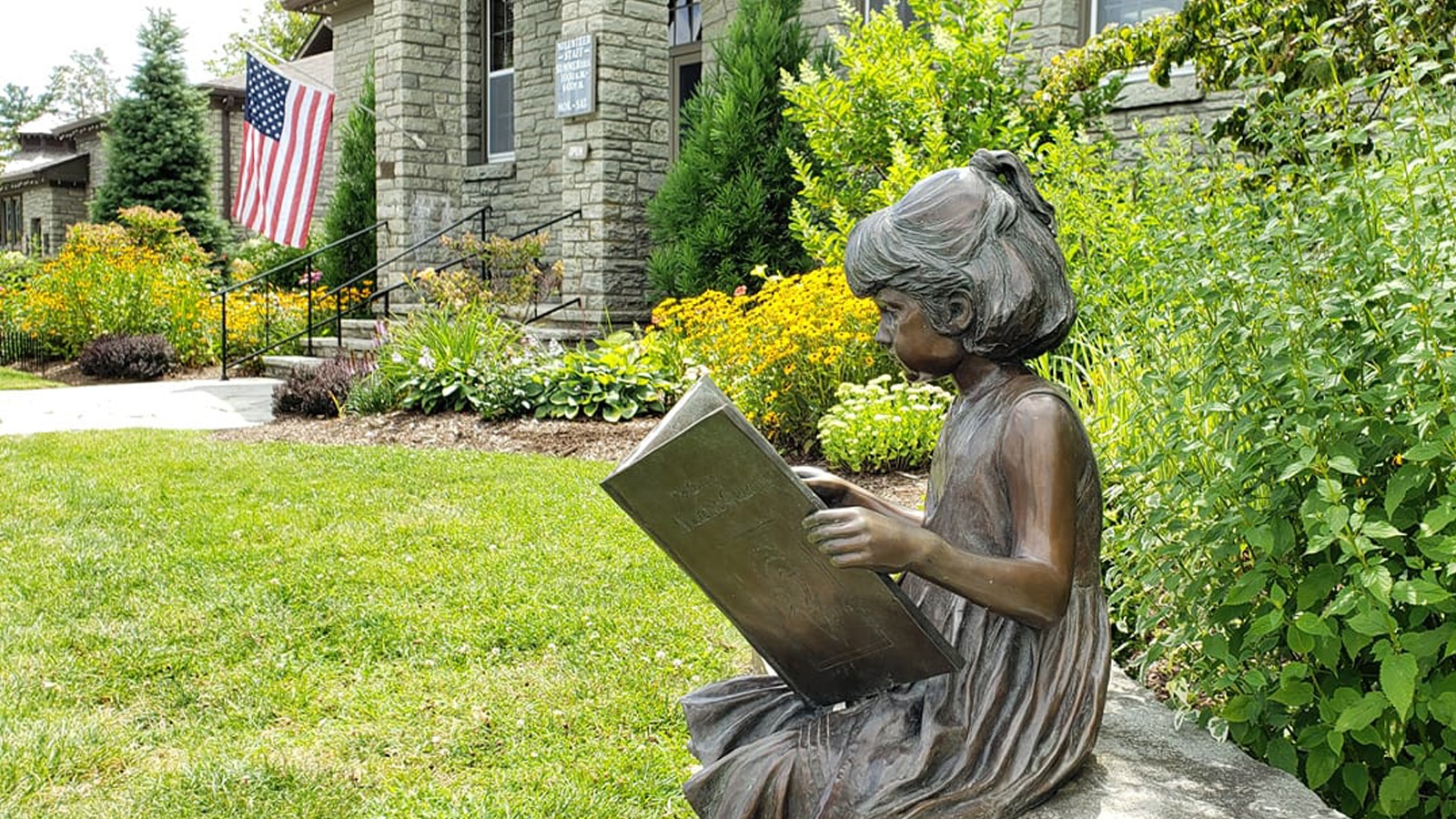 Outdoor Sculpture in Blowing Rock

Blowing Rock has some amazing sculptures scattered throughout downtown and beyond. A few favorites include "Jessie", by Cantey T. Kelleher, located at the Blowing Rock Public Library, and "Elliott Daingerfield en plein air" , by Brenda Councill, located at Edgewood Cottage. Check out our Blowing Rock Sculpture & Mural Walk for more sculptures.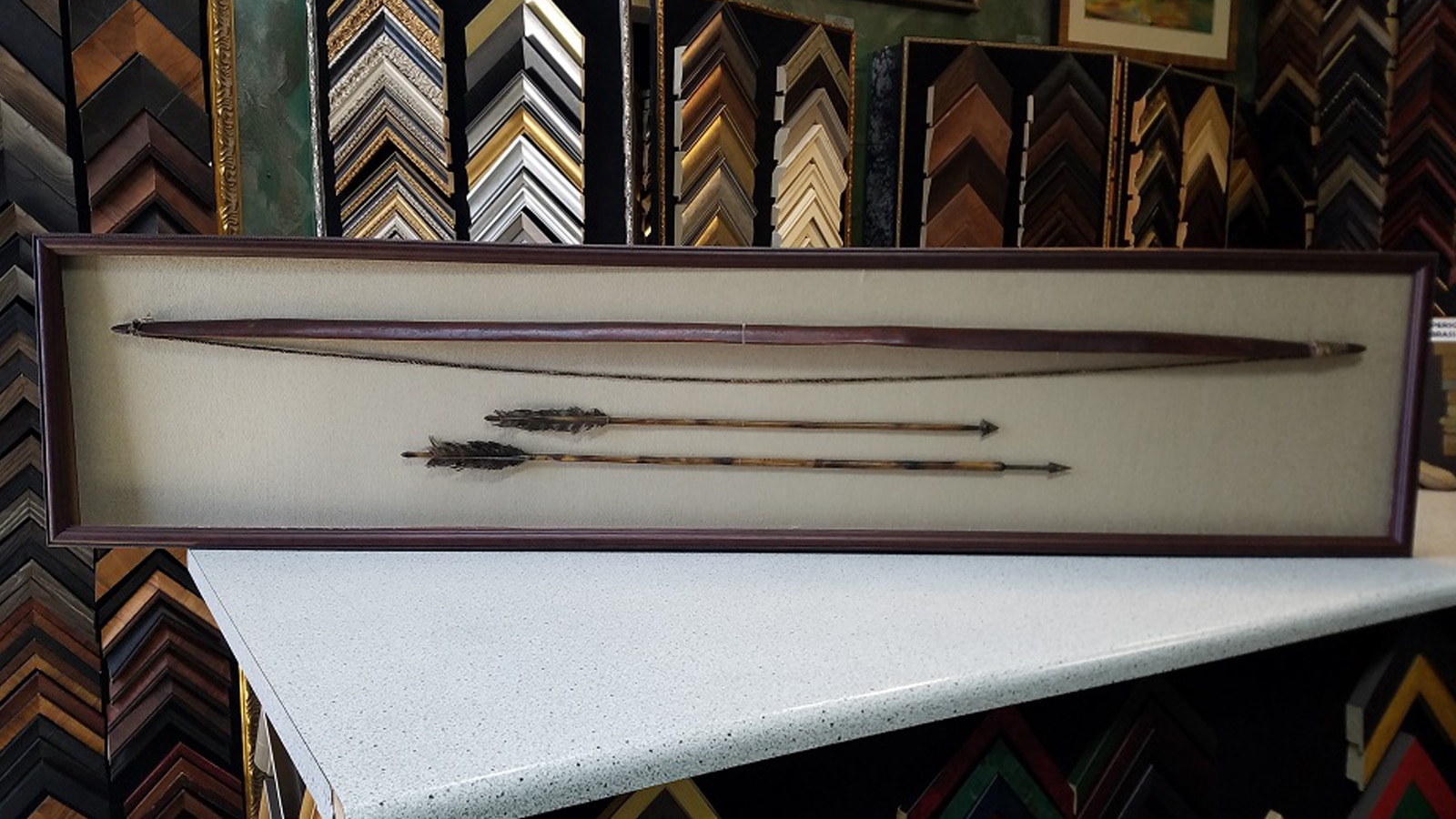 Featuring works from a number of local artists and their interpretations of incredible mountain vistas and wildlife of the area. 
Bolick & Traditions Pottery displays work from a family of potters who has been in Blowing Rock for more than 40 years. In addition to handmade pottery, the shop offers Christian gifts, & unique fashion accessories including handbags, and jewelry.
Discover traditional to contemporary works in a variety of subject matter by regional & nationally acclaimed artists.
Specializing in custom silver, gold & platinum jewelry, Gaines is an artist who refines raw materials into simply elegant designs. The working studio/gallery showcases an impressive collection of contemporary jewelry hand fabricated by Gaines.
An innovative gallery surrounded and inspired by natural beauty, and showcasing work from local and national artists.
Enjoy arts and crafts from award-winning and acclaimed artisans. Artists are jury-selected and each show features a different set of artists, curated to present a wide variety of mediums. Find gifts and works for personal collections, functional beauties like furniture and cutlery, and wearable art like handcrafted jewelry and textiles. Artists' tents line Park Avenue right in downtown Blowing Rock so attendees can enjoy proximity to other shopping, as well as dining options and local parks.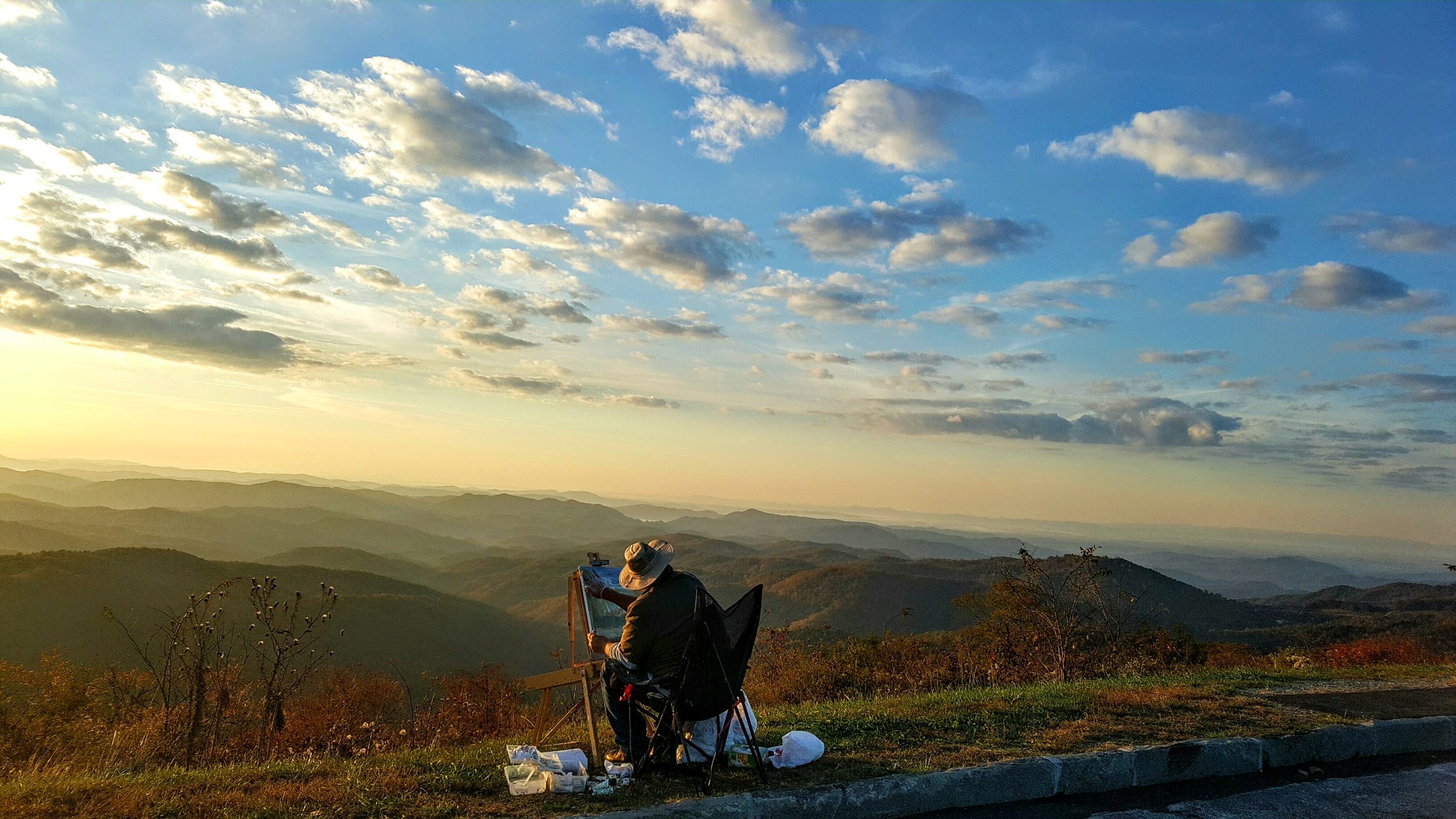 A four-day plein air painting event with the goal of bringing painters together from around the world to paint outside in the fresh air while getting to know each other and sharing their work. The event prompts applicants to explore the unique Blowing Rock architecture, spectacular Blue Ridge Mountain views, and overall Appalachian feel of one of the most scenic areas in the country. After four days of painting "en plein air," painters are invited to display their completed works at the "Wet Paint" Art Show & Sale on Saturday afternoon. The Plein Air Festival is an annual event held in August.