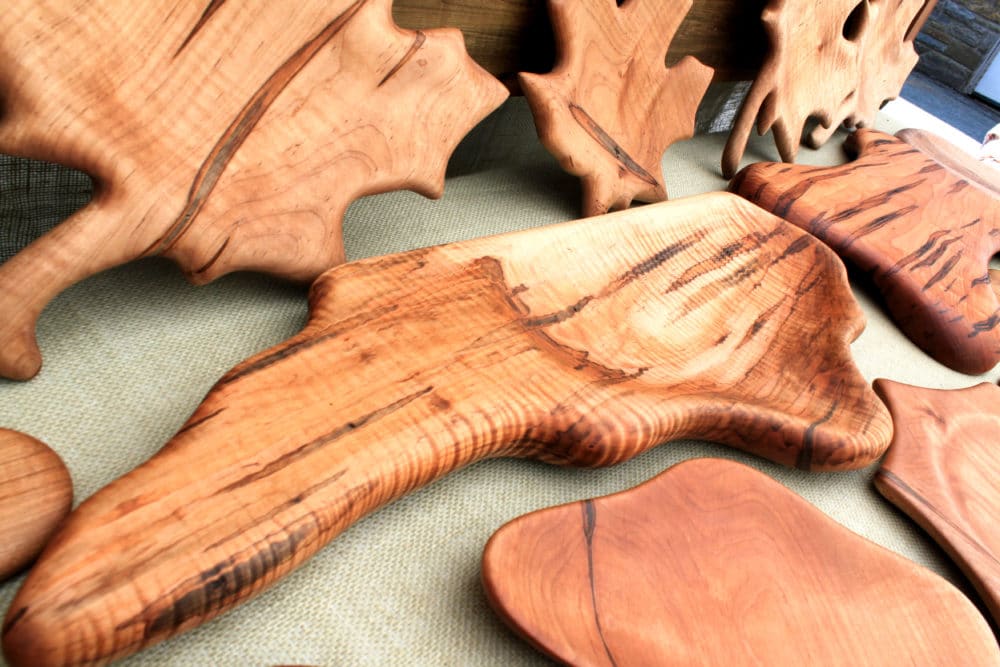 2021 Dates: May 22 | June 12 | July 17 | August 14 | September 11 | October 2
10am – 5pm Rain or Shine
Park Avenue, Downtown Blowing Rock
Blowing Rock Art in the Park begins its sixth decade in 2021! Enjoy arts and crafts from award-winning and acclaimed artisans. Artists are jury-selected and each show features a different set of artists, curated to present a wide variety of mediums. Find gifts and works for personal collections, functional beauties like furniture and cutlery, and wearable art like handcrafted jewelry and textiles. Artists' tents line Park Avenue right in downtown Blowing Rock so attendees can enjoy proximity to other shopping, as well as dining options and local parks. Make a weekend of it, and stay for the outdoor Concert in the Park that follows each Art in the Park on Sundays!
This year's artist list is still being finalized. Check back soon for a list of participating artists at each show. Some show favorites will be returning for 2021, like Marcus Thomas and Andy Costine!
Location: Artists tents extend along Park Avenue, from Main Street to Wallingford Street. For mapping, use 132 Park Avenue, Blowing Rock, NC 28605.
Free Shuttle for Parking: Take the Art in the Park Shuttle and save the time & effort looking for a downtown parking space. The free shuttle runs from plentiful free parking at Tanger Shoppes on the Parkway right to the Art in the Park entrance. The shuttle has the same hours as the show: 10am to 5pm. It's only a few minutes ride and the shuttle runs continuously. Look for the red trolley!
Other Parking: Free parking is also available in the Maple Street lot and in the parking decks on Wallingford St. and at Blowing Rock Art & History Museum. Some lots, like Rumple Church and Blowing Rock School, charge a small charity fee for parking.
---
COVID-19 Precautions- What you need to know about attending Art in the Park:
Artists, Chamber staff and visitors will be required to wear a mask on Park Avenue.
There will be a limited number of artists, each artist display will be 10 feet from each other allowing artists to display their work from three open air sides of their 10×10 tent.
Artists will sanitize booth surface area periodically
There will be stanchions dividing the street allowing for one-way walk paths
There will be signage in and around Park Ave and the downtown area of Blowing Rock promoting the 3W's (wear, wait, wash) and the NC Face Mask Requirement
Seniors and more vulnerable patrons will be encouraged to shop from 9-11 and after 3:00 pm
Peak hours will be monitored to ensure that the density of attendees does not get too high for proper 6 ft. social distancing. If it "feels" too crowded, we will hold patrons outside the show area or encourage them to come back at another time.
Chamber staff and volunteers will be on-site enforcing these rules for the duration of the show. Art in the Park will be open to the public from 10am-5pm on Park Ave in downtown Blowing Rock. The Blowing Rock Chamber of Commerce is grateful for the leadership and guidance from AppHealthCare and NCDHHS regarding the COVID-19 response and this 60-year tradition.
For general information about COVID-19 precautions and restrictions in Blowing Rock, click here.
---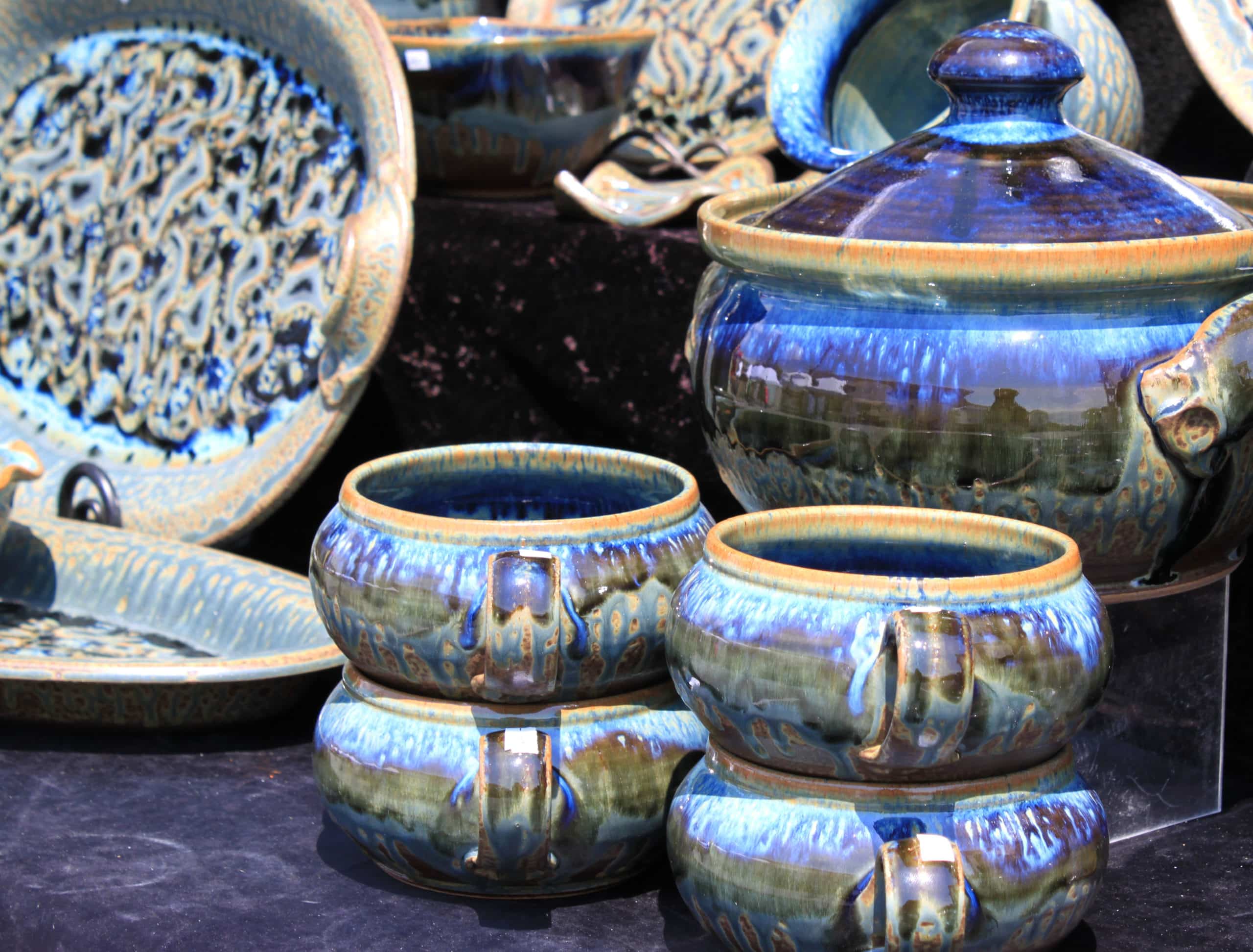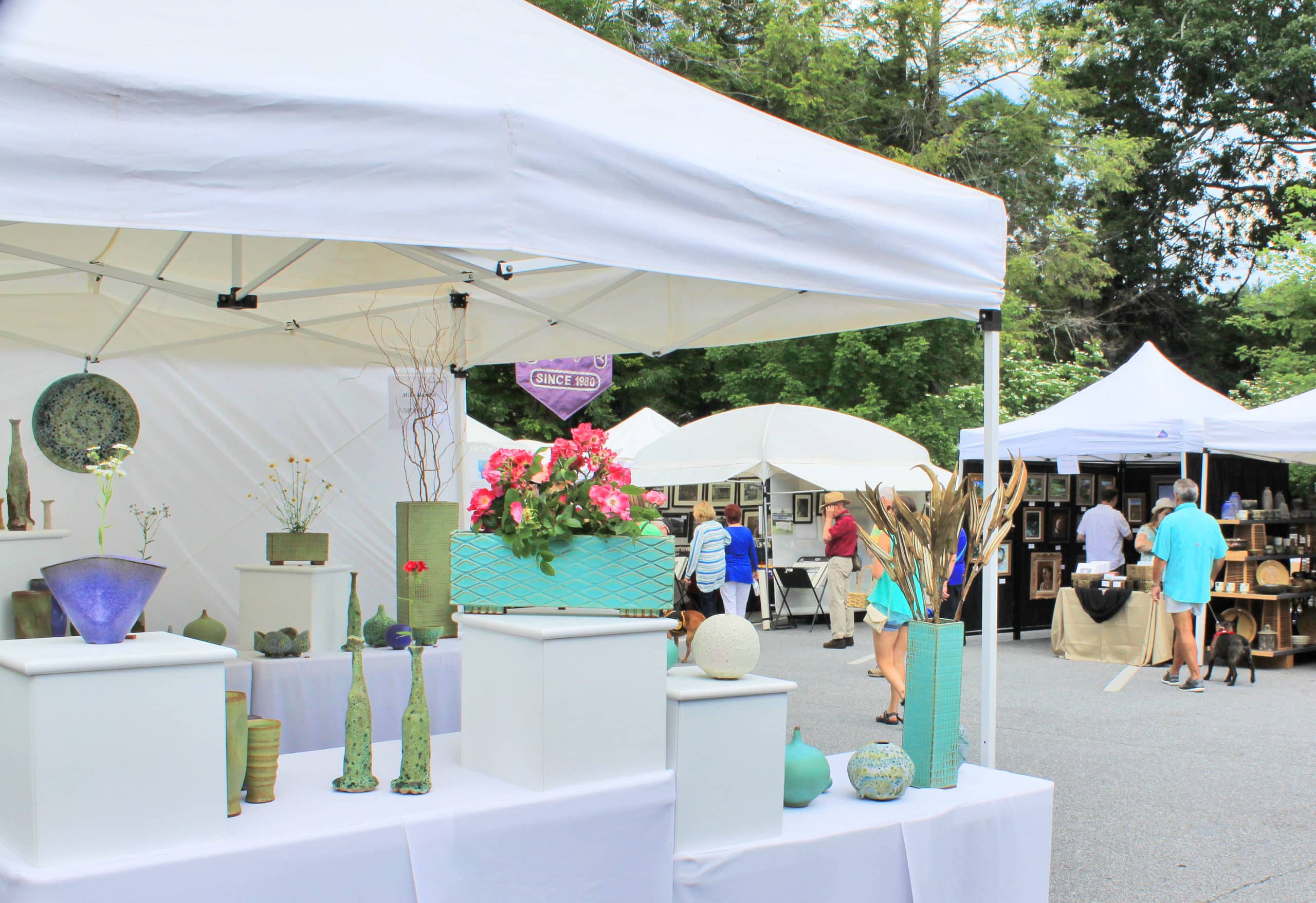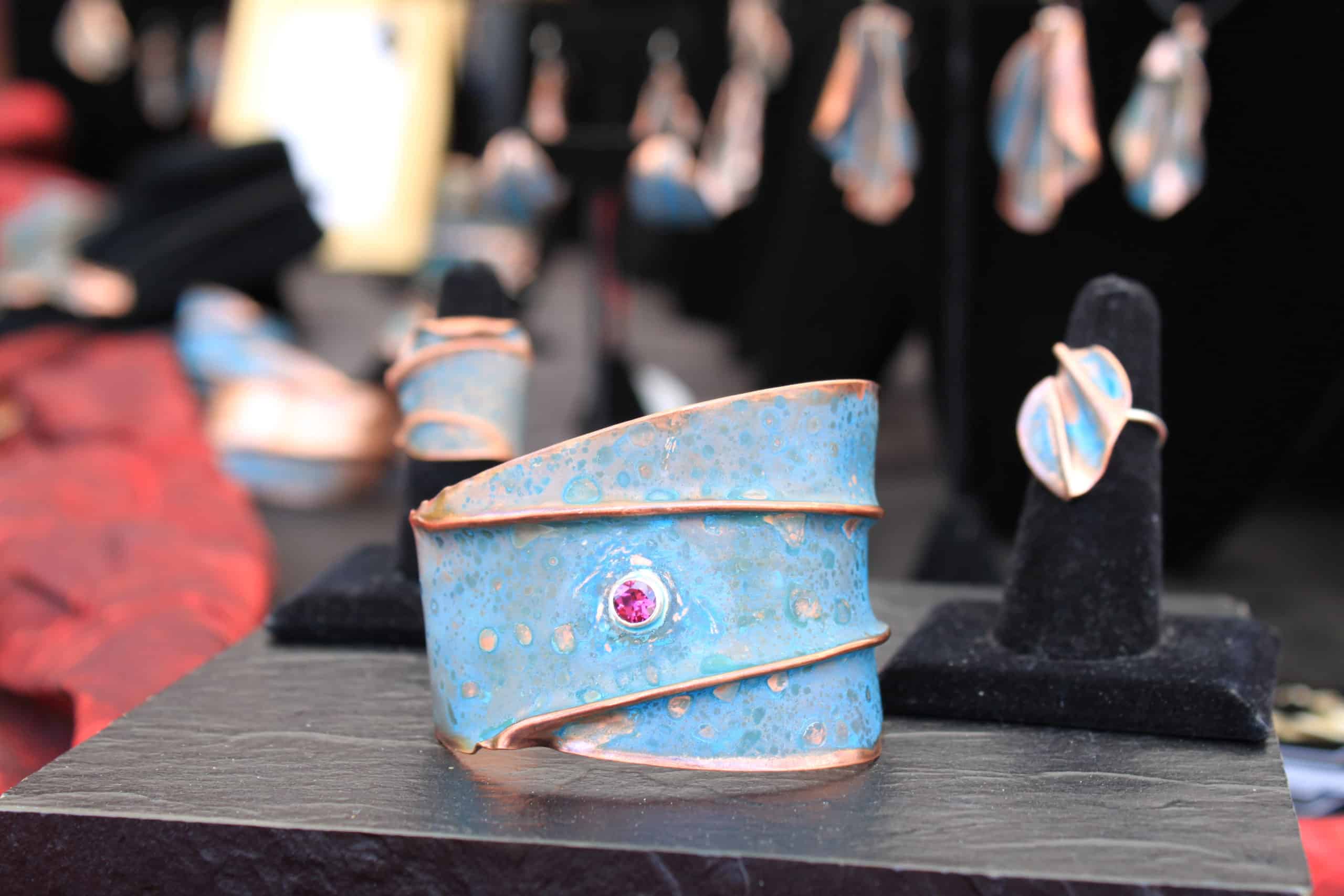 More about Art in the Park:
Art in the Park was created in 1962 by a handful of area artists and craftspeople to showcase local talent. Today, Art in the Park is host to dozens of fine art and craft vendors at each show. Some of the best local and regional artists and craftspeople showcase their handcrafted jewelry, pottery, fiber, glass, photography, painting and more.
Art in the Park's high standards and professional jury attract artisans from all over the Southeast to exhibit in a series of six shows, May through October. The quality of work exhibited draws thousands to the area each month.
Art in the Park is planned and administered by the Blowing Rock Chamber of Commerce. The Chamber takes pride in working to support and showcase top talent over a variety of mediums at each show. The town and area businesses are enthusiastic and participate with Art in the Park, and the public eagerly anticipates each season.
Call 828-295-7851 or contact art@blowingrock.com for questions or information regarding Art in the Park.