Who says romance has to be candlelit dinners and spa treatments? Not us! Relationship experts say that trying new and exhilarating things together can increase your feelings of romantic love for one another. Doesn't that sound great! It doesn't have to be hard either. Blowing Rock is full of fun and adventurous activities to do with your loved one.
All of these are excellent ways to get out of your comfort zone, and spark that new romance feeling. Most of these can be done in the winter or year round, however, there are some other great things to do in the
summer
such as
white water rafting
,
canoeing
and
tubing
. So get out there and try something new and adventurous to increase the romance in your relationship. The science backs it up!
The 43rd annual Blowing Rock Trout Derby will take place in Blowing Rock on Saturday, April 1, from sunrise to 4:00pm.  No entry fees are required for this family-friendly event. The Blowing Rock Trout Derby has celebrated the opening of trout season for over four...
Blowing Rock has a rich history of being called home by artisans and artists alike. There is something about the atmosphere that uplifts and inspires people and that includes artisans of all stripes. The Blue Ridge National Heritage Area's Blue Ridge Craft Trail, a trail committed to preserving and promoting the distinct crafts of Western North Carolina, has a large presence in Blowing Rock because of some of the special artists and locations we have here.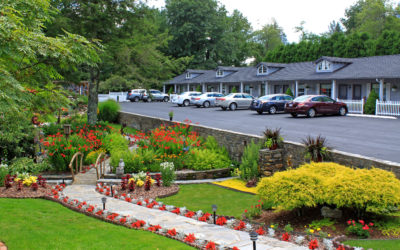 Savara Hospitality and Piedmont Capital are pleased to announce the acquisition of Azalea Garden Inn located in Blowing Rock, North Carolina. The property was purchased by a joint venture between Fairfax, Virginia based Savara Hospitality Inc. and Charlotte, North...