Who says romance has to be candlelit dinners and spa treatments? Not us! Relationship experts say that trying new and exhilarating things together can increase your feelings of romantic love for one another. Doesn't that sound great! It doesn't have to be hard either. Blowing Rock is full of fun and adventurous activities to do with your loved one.
All of these are excellent ways to get out of your comfort zone, and spark that new romance feeling. Most of these can be done in the winter or year round, however, there are some other great things to do in the
summer
such as
white water rafting
,
canoeing
and
tubing
. So get out there and try something new and adventurous to increase the romance in your relationship. The science backs it up!
Funky Tulip has been awarded the title of "Best Holiday Glow" for 2023! Leading up to the Holiday Stroll on December 8th over 250 votes were cast to crown the "Best Holiday Glow" in Blowing Rock.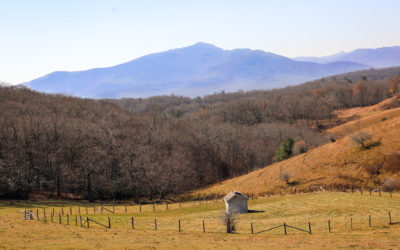 2023 is the Year of the Trail in NC, and we've extended our trail experiences into November! This month we hiked up to the Cone Fire Tower, the Boone Greenway, the last portion of Tanawha, and out to Otter Falls at Seven Devils. As always, please remember to pack plenty of water and snacks, and to do some research before you set out on your hiking experience. Read along below, and see what we've been up to in November.
Some of our shops really go all out with Holiday Decorations, and we want you to weigh in on which one offers the Best Holiday Glow! Rate each window 1-5 stars to help choose the winning store at our Holiday Stroll on December 8. Make sure to cast your votes before December 8 at noon!