Romance on The Rock: Blowing Rock, NC Couples Getaways
Blowing Rock has long been a favorite destination for couples. Maybe its the breathtaking vistas on the Blue Ridge Parkway or the charming, storybook mountain village. Could be the award-winning restaurants or the stylish accommodations. Might be the range of activities including hiking, canoeing, biking and shopping. Some say its the relaxing atmosphere and spa treatments at our local spas. Whatever the reason, Blowing Rock is the perfect place for your next romantic getaway. Whether you are planning a quick weekend escape, a luxurious multi-week vacation, a destination wedding or a scenic proposal, Blowing Rock hits the spot.
Come to Blowing Rock and indulge in a mountain getaway! Take in the natural beauty of the High Country, experience local arts, shopping, and decadent dining options. This itinerary outlines 2.5 days of relaxation and recreation for couples or friends alike.
read more
Available for booking now through February 14, 2022!  Package includes a 1-hour Spa Service and Facility Use for 1/2 Day. Book this special rate at $130 (originally $150). Call 828-295-4463 to book today. See WestglowResortandSpa.com for details! 224 Westglow...
read more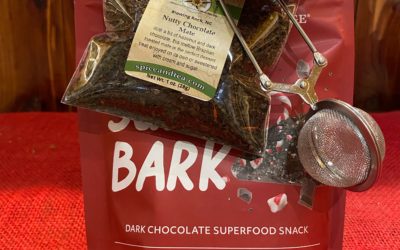 Valentine's Day and chocolate is a classic combination. The Spice and Tea Exchange of Blowing Rock is offering a unique take on the pairing, sure to impress any chocolate lover! They've bundled up an exclusive gift of tea and chocolate bark that you can't get anywhere...
read more