Most recent report is on top!
July 2, 2021: Peak bloom is just around the corner. Many of the Rosebays are now blooming! A few individual shrubs have hit their peak, branches laden with fully-open blooms. However, most plants are still on their way to full bloom. The show is definitely starting, and this holiday weekend will be great for viewing blooms in the area, particularly at Price Lake. The next 10 days or so should offer lovely views of this native flower. We highly recommend a hike around Price Lake, or a canoe/kayak trip across the lake. Here are photos from around Julian Price Memorial Park today.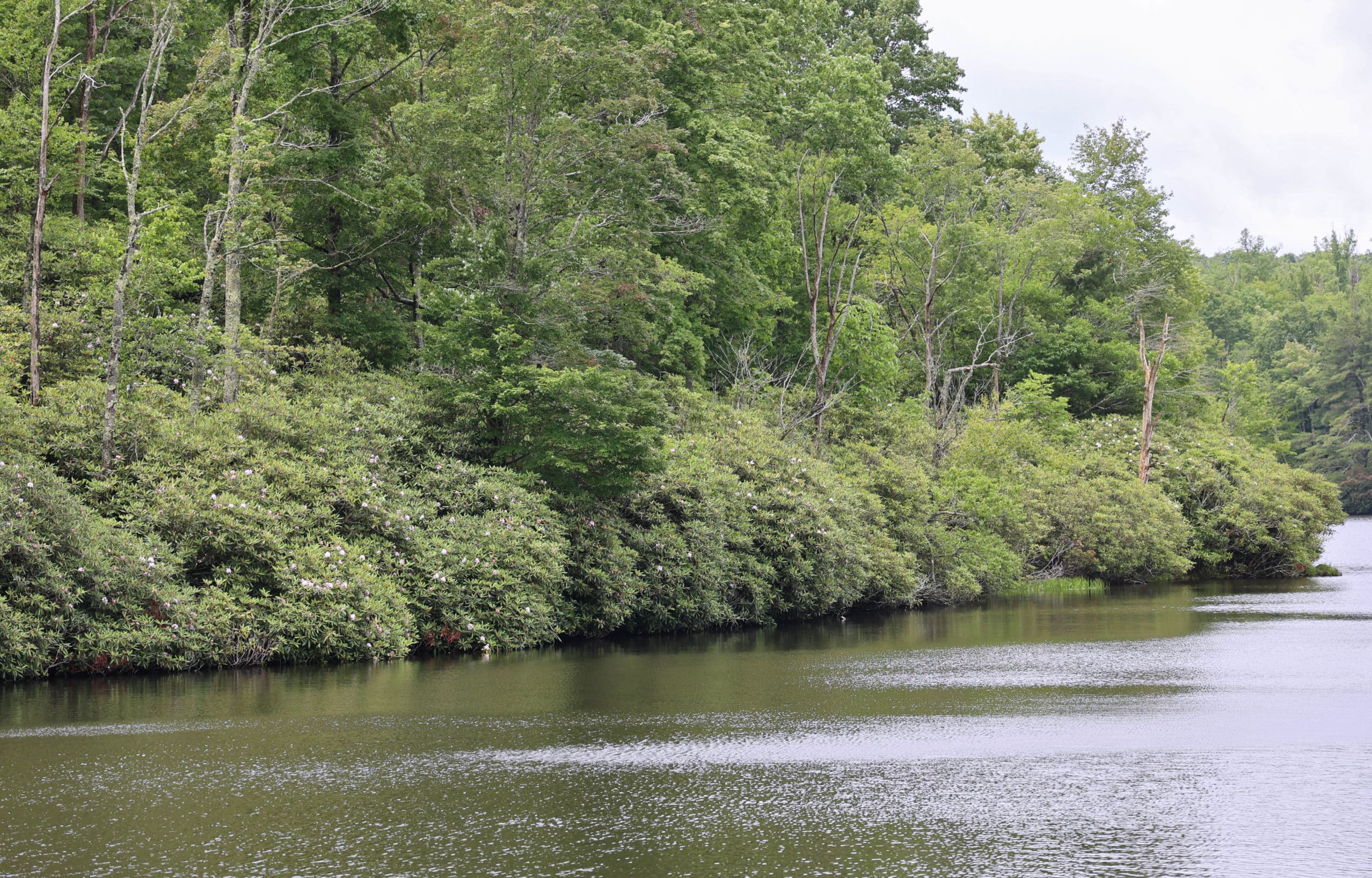 Rosebay Rhododendrons surround Price Lake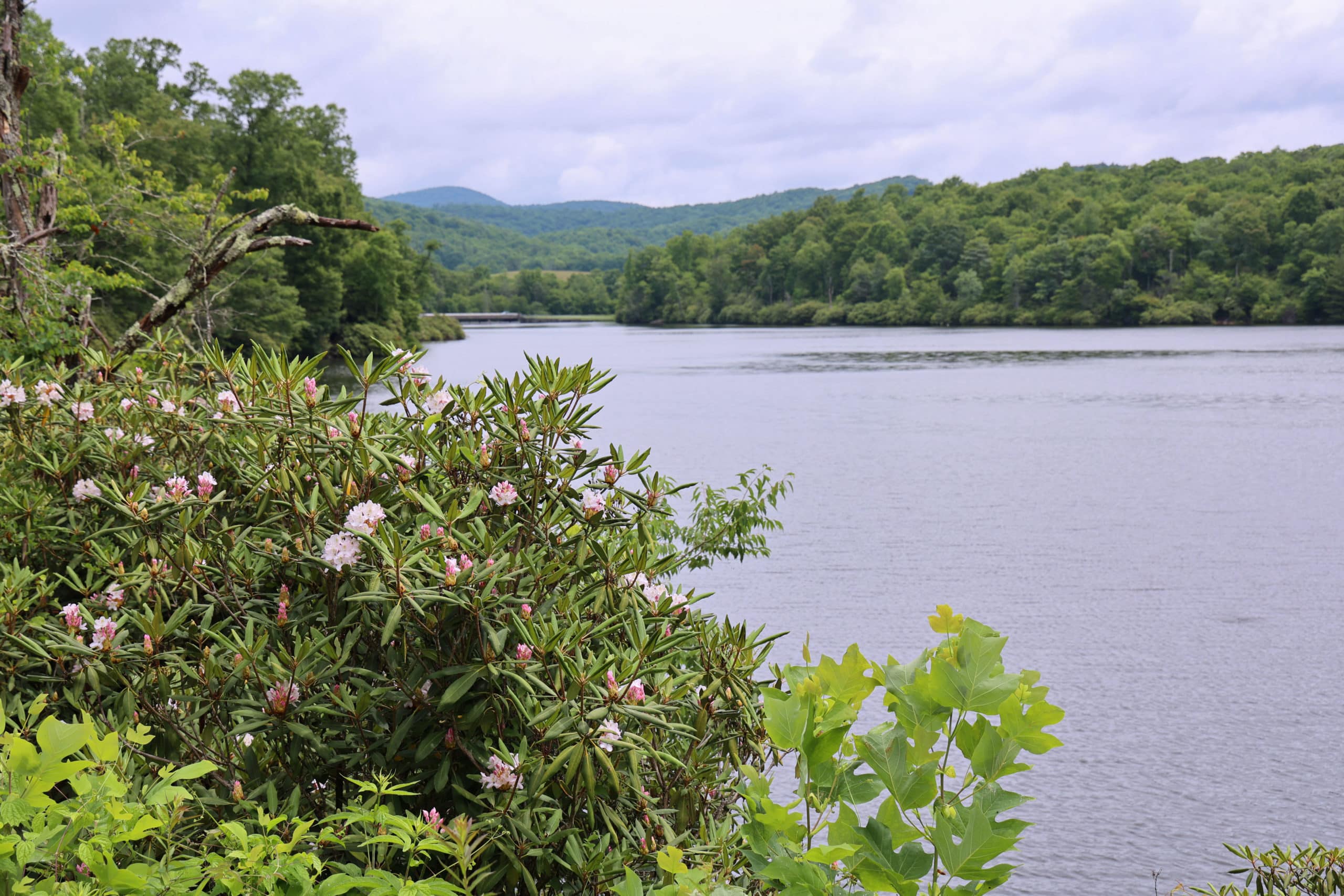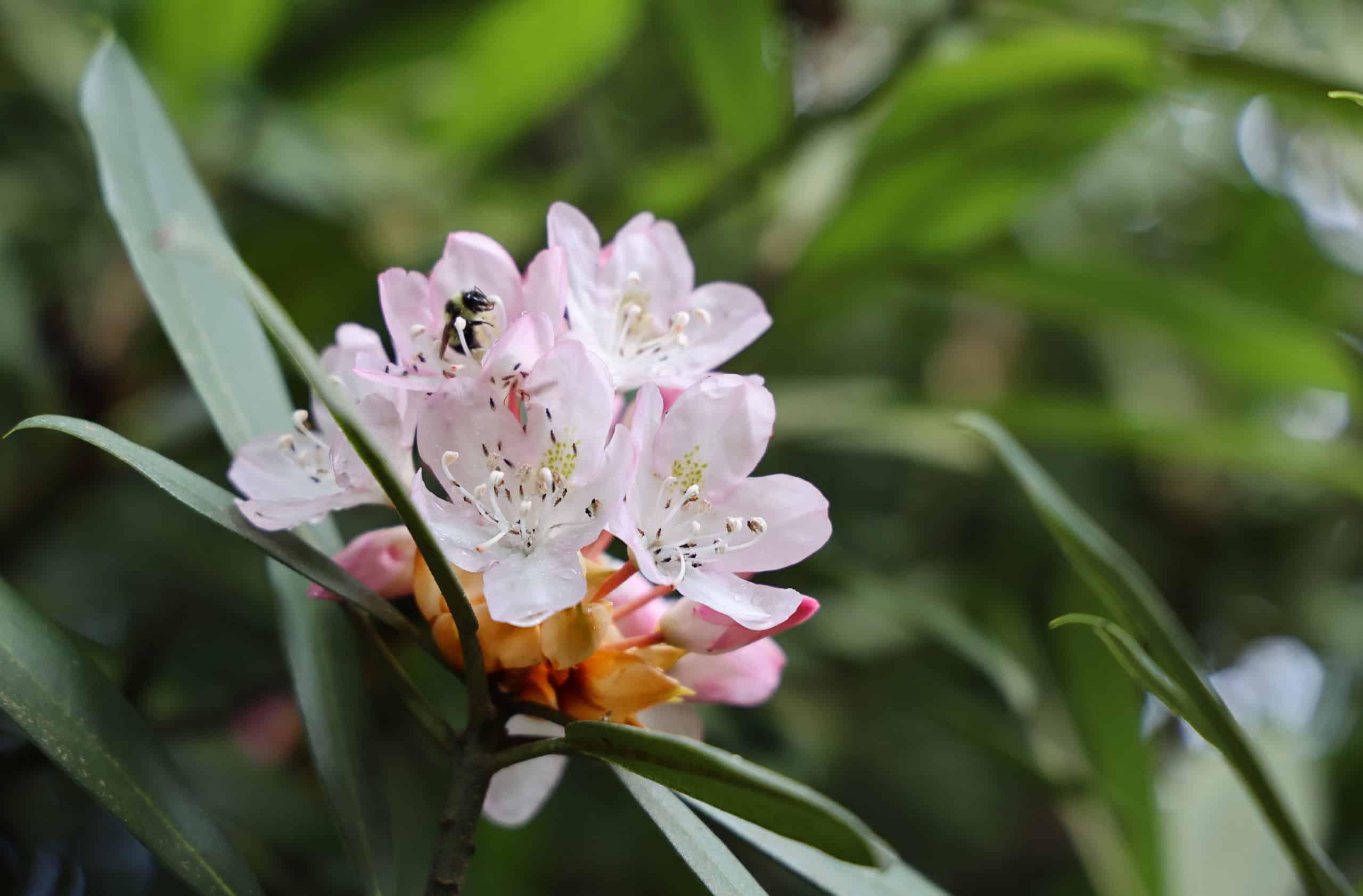 Hike among the blooms!
June 24, 2021: Some buds have just started to break! While there will be a few blooms this weekend, it won't yet be peak viewing time, as many buds are still shut tight. This photo was taken Wednesday, June 23, and it was one of a handful that we found at this stage around the boating area at Price Lake.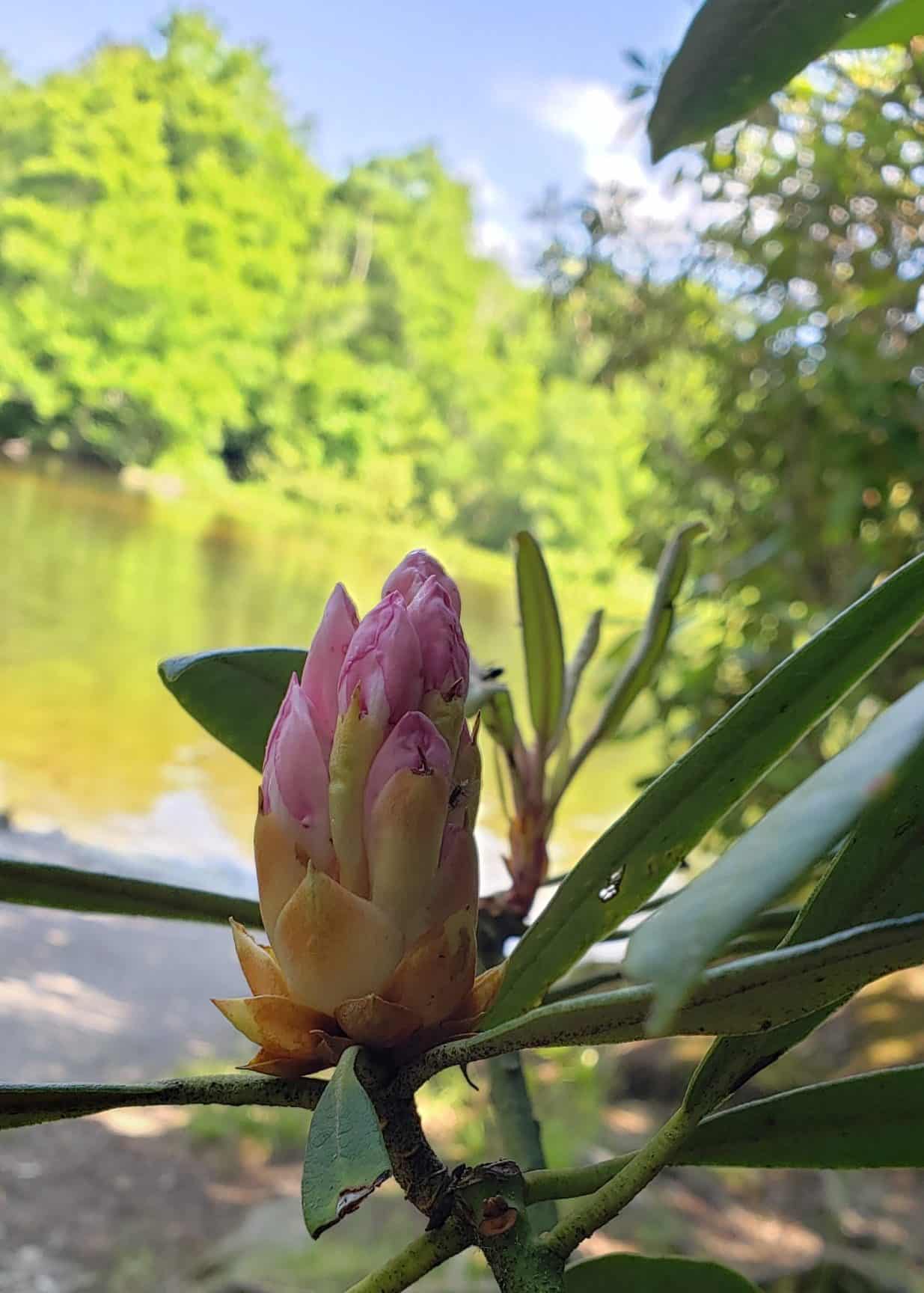 Here's another image, one of the few clusters ahead of the pack. You can see a couple of tightly closed buds behind it: