Blowing Rock Girls Getaways
Call or text your girlfriends right now and plan a trip to Blowing Rock. It's the ultimate girlfriend getaway destination with tons of shopping, spas, award-winning restaurants and a variety of accommodations from resorts to cozy cabins, bed and breakfasts to condos and everything in between. Many of our area lodgings have created vacation packages so be sure to check for specials and deals by
clicking here.
Below are just a few of the many opportunities for an awesome girls getaway!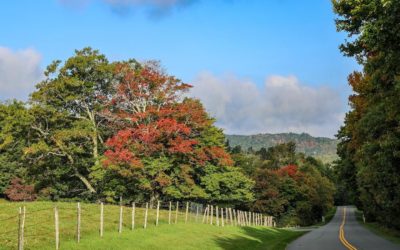 It's that time of year again. We are starting to see the changes of Fall here in the High Country.  Blowing Rock is an excellent destination for fall color, some might say the best. There are a few reasons why our location is an ideal one with such vibrancy and it all comes down to variety.
Shopping
Below are several local stores to entice your shopping appetite! Blowing Rock has a little bit of everything: antiques, souvenirs, clothing, and eclectic décor! With so many locally owned businesses our shopping is second to none. Make sure to plan a meal break at one of our local eateries to rest so you can continue to hit all of the shops in the village!
What do you do in Blowing Rock when the fog has set in and you can't see the natural splendor? Read on for some local activity suggestions while you wait out a foggy day.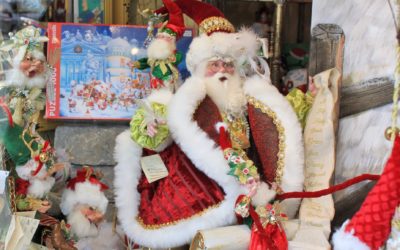 For the 2022 Holiday Glow Time season, we've decided to spice things up with a little competition. This year our shops are competing for the title of "Best Holiday Glow" for the Holiday Stroll! Take a look at the pics in the poll, decide who did it best, and cast your vote.
We love our Main Street, however, there are some fantastic businesses located all around town that you might have missed simply because they are located off the beaten path. Take note of these nine hidden gems so that you can get the most out of your time in Blowing Rock!
Blowing Rock has many great shops on Main Street, but there are a few stores that are hidden or have secrets that many people do not know about! We've compiled a list of shopping secrets that are sure to be useful to new visitors, repeat visitors, or even residents!
Put on a pair of comfy shoes and clean out your car trunk because Blowing Rock is one of North Carolina's premier shopping destinations! In downtown Blowing Rock, you'll find streets filled with unique boutiques, art, jewelry, antiques and home decor shops. It's a...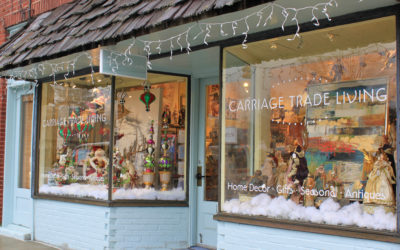 Welcome to Carriage Trade Living on Main Street. This shop began as Carriage Trade Antiques in Wilkesboro in 1989. The shop in Blowing Rock has been going strong since 2000 (the original business is still open by appointment, too). Carriage Trade Living specializes in...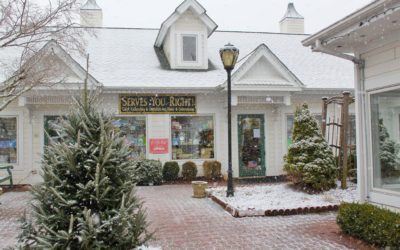 Welcome to Serves You Right! at SouthMarke. This shop has continued to evolve since its opening in 1993, when it began offering merchandise for entertaining in style, as well as high-end collectibles. Over the last decade, the shop has shifted focus to a different...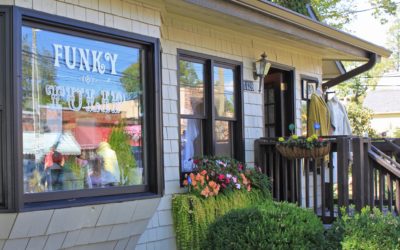 Welcome to Funky Tulip, which features a curated assortment of clothing, jewelry, home decor, beauty, intimates, and gifts. The shop is a bright, fun space inside a converted cottage with overflowing window boxes and an inviting lawn. The owner, Lisa, is already a...
Welcome to Sunset Tee's & Hattery on Main Street. Jack and Becky Hall opened the shop in 1986 and it has become a central fixture in downtown Blowing Rock. Like the name says, it's known for the huge selection of hats and fun t-shirts. There are over 1,000 hats at...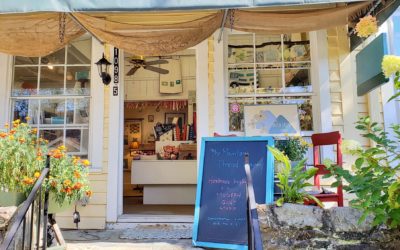 Welcome to The Mountain Thread Company, which opened in downtown Blowing Rock in 2015. The shop specializes in textile crafts and functions as an open studio and workshop where shoppers can watch art being made.   At The Mountain Thread Company, you'll find handmade...
Welcome to Blowing Rock Frameworks & Gallery, celebrating 28 years in business! The gallery represents 25 local artists and has framed over 33,000 works and photos. Owner Tim is a Certified Picture Framer, as is his shop manager, Alex, and they are among the only...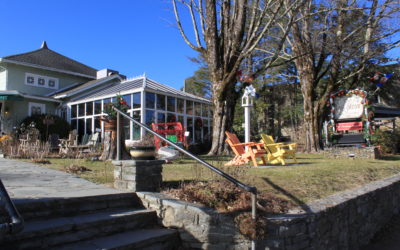 Welcome to The Last Straw on Main Street. The shop is a Christmas wonderland right now, as it is every year from September through December! The first eight months of each year feature special home interior and garden decor for spring, summer, and autumn.   The Last...
Welcome to Hanna's Oriental Rugs & Gifts on Main Street. This shop is celebrating its 103rd year in business- in the same location!   James and Jane Hanna immigrated to the US near the turn of the 20th century and settled in Blowing Rock in 1917. The first shop...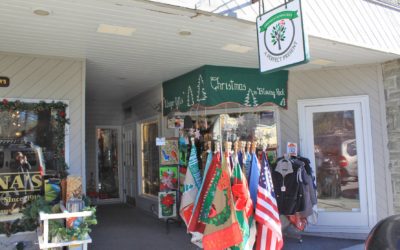 Welcome to Christmas in Blowing Rock, located on Main Street. This shop is ready for Christmas year round, with beautiful gifts and ornaments, many that can be personalized! The business opened in 1993 and has been a downtown staple ever since. The current owner,...
Welcome to Sunset & Vine, which some might remember as Christopher's Wine & Cheese. Sharon has owned the shop for 9 years, and she loves meeting the amazing variety of people that come to Blowing Rock- often from all around the world! One of the best things...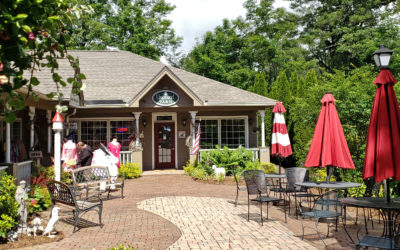 Welcome to Unwound, which has been open in Blowing Rock for eight years. Colleen has been the owner since 2015.  This shop is a special spot in Blowing Rock, because the community of knitters and crocheters make this a true gathering place. The shop is homey, with...
Welcome to neaco, the grooviest shop in Blowing Rock! neaco has been open in town since 1998, featuring a quirky collection of gifts and decor. The owners, Keith and Russell, love having a shop in Blowing Rock- they say the small community has become like family over...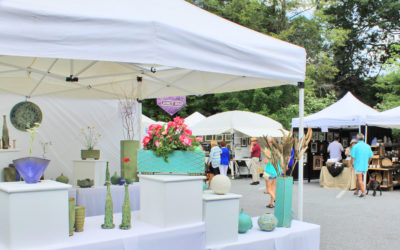 Blowing Rock's Art in the Park offers open-air gallery experiences for art-lovers, collectors, and craft enthusiasts each year. The six-show series, which is presented once a month from May through October, sets up downtown on Park Avenue. The show is adjacent to Main...
Several shops & services in Blowing Rock offer online shopping and/or gift cards via phone or web. Buying a gift card or certificate today means a business has a bit more cash flow for expenses. Small businesses are the heart of Blowing Rock- please support them...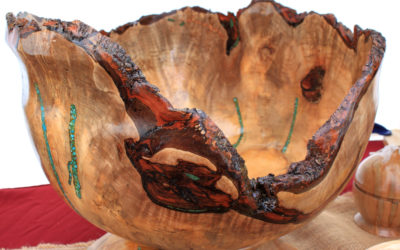 For 61 years, Art in the Park has graced a monthly Saturday from May through October in North Carolina's Prettiest Small Town. The festival is in its second year on Park Avenue, an ideal location that intersects the town's Main Street, allowing easy access to all of...