April 3, 2021
-
June 5, 2022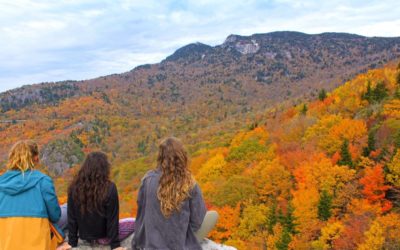 Nestled off the Blue Ridge Parkway, only 16 minutes or 10.7 miles from downtown Blowing Rock is the Rough Ridge Lookout. Rough Ridge is just off mile marker 303 on Tanawha Trail and accessible via a wooden walkway. It offers sweeping views of the Blue Ridge Mountains....
If they are looking, fans of Diana Gabaldon's "Outlander" series may easily see Fraser's Ridge, Jamie and Claire's North Carolina homestead, here around Blowing Rock. We certainly do! First of all, Diana Gabaldon herself once said that Fraser's Ridge is up near Boone...
Located on the Blue Ridge Parkway and nestled along ridges against the Pisgah National Forest, Blowing Rock is a Rockwell-esque town with rugged nature in its backyard. Offering the feeling of seclusion without isolation and the quality of being old-fashioned but not...