Home Page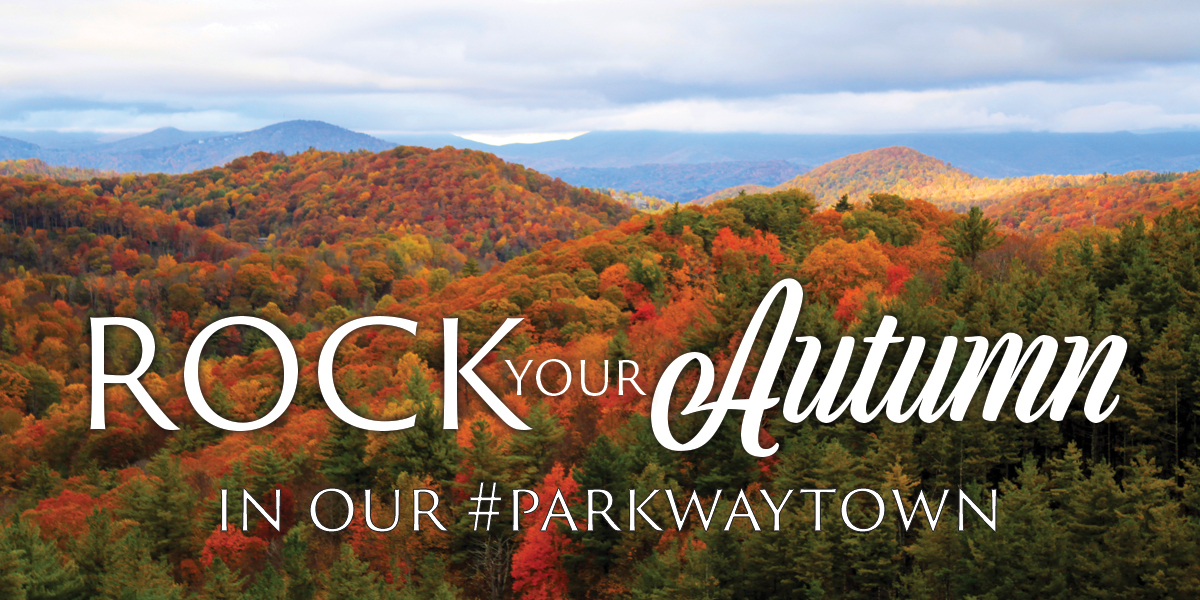 From the unmatched, far-reaching views along the Blue Ridge Parkway, to the quaint storybook mountain village, Blowing Rock, North Carolina is truly deserving of the title: "Crown of the Blue Ridge." Here you'll find popular family attractions including Tweetsie Railroad and The Blowing Rock, a plethora of unique downtown shops and outlets, and outdoor adventure ranging from hiking and biking to spelunking and bouldering. It's a venue for adventure, but also a place for ultimate relaxation. Indulge in a spa treatment, sample scrumptious vittles at our award-winning restaurants, or enjoy the hospitality at our local inns, bed and breakfasts, resorts, cabins or hotels.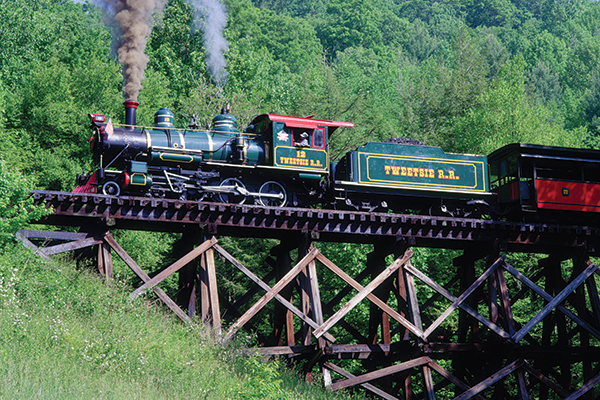 Attractions
The Blowing Rock area offers an array of family, cultural and experiential attractions including Tweetsie Railroad, The Blowing Rock, Grandfather Mountain, Blowing Rock Art & History Museum and much more. In addition, the Blowing Rock area is home to many museums, wineries, farms, performing arts venues, and popular festivals.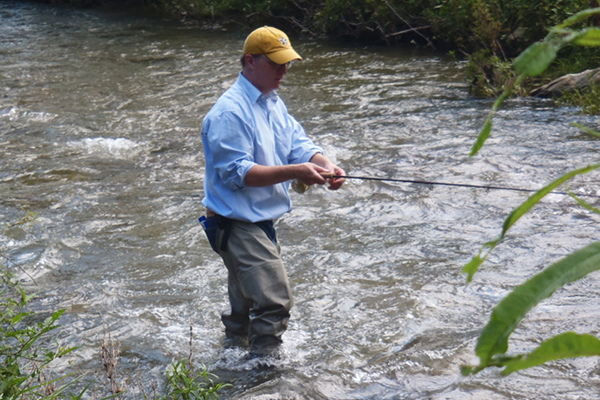 Recreation
One of the only towns located directly on the Blue Ridge Parkway, Blowing Rock is the perfect hub for outdoor enthusiasts. Whether you enjoy hiking, biking, whitewater rafting, canoeing, fly fishing, rock climbing or spelunking, Blowing Rock has an array of guide services, trails and waterways to make your vacation an adventure.
Shopping
For decades Blowing Rock has been known as a shopping destination. The downtown area boasts over 100 unique shops and boutiques featuring everything from antiques to mod decor, high-end fashion to creative gifts and everything in between. Blowing Rock is also home to Tanger Shoppes on the Parkway, featuring nearly 30 outlets. 
Last year during the Artist in Residence program, over 5000 visitors discovered the ever-changing treasures at historic Edgewood Cottage. This year beginning now through October 30th , Edgewood Cottage comes alive with the ninth annual Artist in Residence program. The Cottage is located on South Main St. next to the Blowing Rock Art and History Museum on the cultural […]

Read More »

  There's lot of Halloween fun in the High Country! Some is scary, some is just a little spooky. Follow the title links for details about the following: Blowing Rock Halloween Festival Saturday, October 27, from 3:00 to 8:30pm. FREE activities at the Museum and park games, trick-or-treating, and a Scavenger Hunt. The highlight is […]

Read More »

There are lots of annual fall festivals across the High Country! Check out these fun events and round up your whole crew to enjoy. Bear in mind that the routes to most of these festivals can get heavy with traffic, so it's best to go very early in the day to have the easiest ride […]

Read More »
Mark Your Calendars for These Annual Events
Cooler temperatures have definitely blown in! The day dawned cloudy and blustery, though the clouds have cleared as the day continues. We took a short trip on the Blue Ridge Parkway this morning to see how colors are developing at higher elevations. This spot near Green Mountain Overlook is located at about 4100 feet in […]

Read More »

Saturday, September 22- Happy first day of fall! It was a beautiful day to welcome the new season, with cool breezes and clear skies. There is already evidence of the foliage change on the way! A few trees in town are starting to shift, but as usual the higher elevations show more fall color first. […]

Read More »

The 19th Annual Blue Ridge Conservancy 5K and 1-Mile Fun Run takes place here on Saturday, September 22. The event, formerly known as the Mayview Madness 5K, still traverses the Mayview neighborhood in Blowing Rock. The 5K run, sponsored by Stick Boy Bread Company, starts at 8:00 a.m. adjacent to the American Legion Hall and […]

Read More »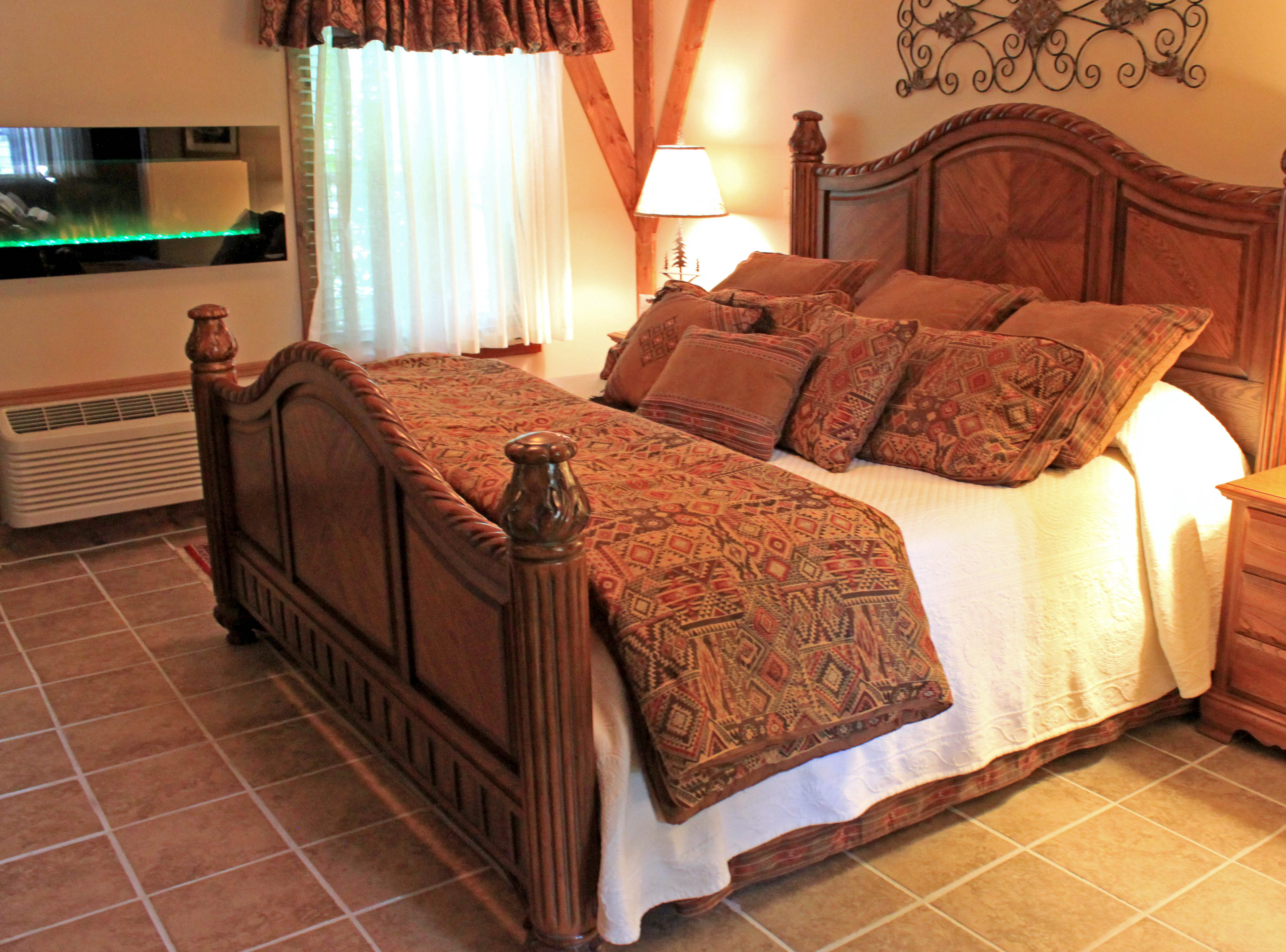 Blowing Rock has been a popular vacation destination for over one hundred years and we continue to offer a great selection of accommodations that showcase our signature hospitality. Choose from quaint bed and breakfasts, family inns, name brand hotels, beautiful resorts, and vacation rentals including cabins, cottages, condos and campgrounds. 
In addition, many of our hotels offer vacation packages that may enhance your experience, make planning easier, or save you money. Be sure to check out our vacation packages and visit the individual lodging websites for more information on each property.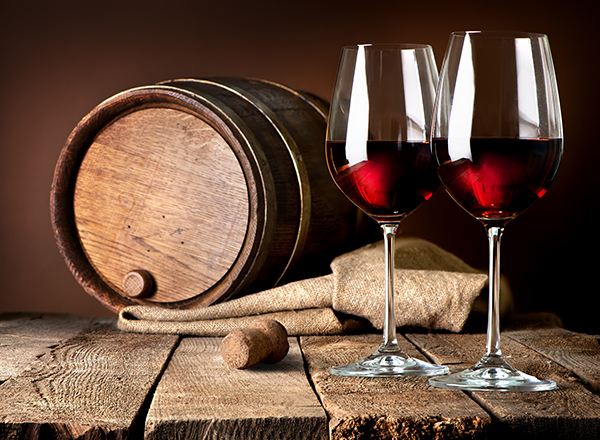 Blowing Rock has emerged as a premier culinary destination in North Carolina with a great selection of unique restaurants to please your palate. Whether you just want a quick sandwich or a multi-course dining experience, there are scrumptious offerings throughout the town. The only issue you may have is choosing which one. To try them all, visit us during SAVOR Blowing Rock, our yearly festival held in April celebrating wine, craft beer and fine dining. In addition, Blowing Rock offers coffee and wine shops, and is close by to many wineries.