Home Page
From the unmatched, far-reaching views along the Blue Ridge Parkway, to the quaint storybook mountain village, Blowing Rock, North Carolina is truly deserving of the title: "Crown of the Blue Ridge." Here you'll find popular family attractions including Tweetsie Railroad and The Blowing Rock, a plethora of unique downtown shops and outlets, and outdoor adventure ranging from hiking and biking to spelunking and bouldering. It's a venue for adventure, but also a place for ultimate relaxation. Indulge in a spa treatment, sample scrumptious vittles at our award-winning restaurants, or enjoy the hospitality at our local inns, bed and breakfasts, resorts, cabins or hotels.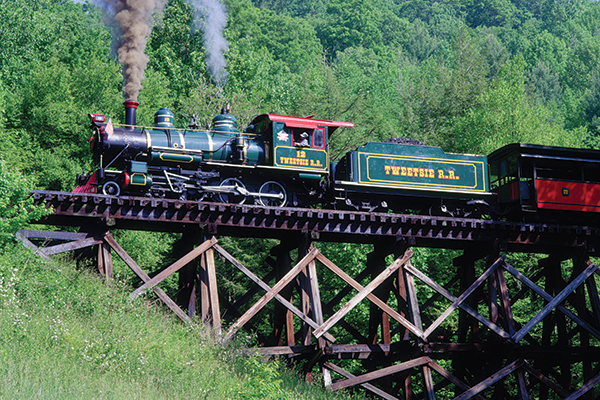 Attractions
The Blowing Rock area offers an array of family, cultural and experiential attractions including Tweetsie Railroad, The Blowing Rock, Grandfather Mountain, Blowing Rock Art & History Museum and much more. In addition, the Blowing Rock area is home to many museums, wineries, farms, performing arts venues, and popular festivals.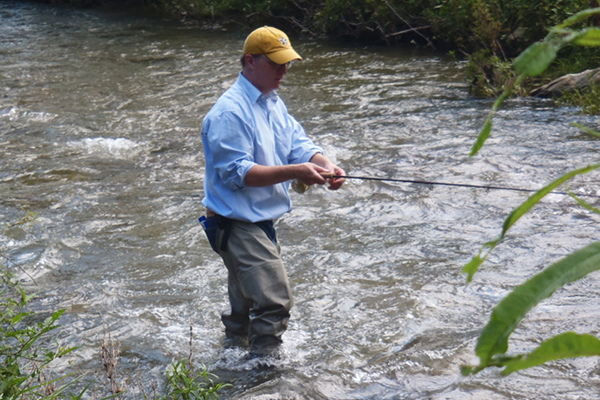 Recreation
One of the only towns located directly on the Blue Ridge Parkway, Blowing Rock is the perfect hub for outdoor enthusiasts. Whether you enjoy hiking, biking, whitewater rafting, canoeing, fly fishing, rock climbing or spelunking, Blowing Rock has an array of guide services, trails and waterways to make your vacation an adventure.
Shopping
For decades Blowing Rock has been known as a shopping destination. The downtown area boasts over 100 unique shops and boutiques featuring everything from antiques to mod decor, high-end fashion to creative gifts and everything in between. Blowing Rock is also home to Tanger Shoppes on the Parkway, featuring nearly 30 outlets. 
If they are looking, fans of Diana Gabaldon's "Outlander" series may easily see Fraser's Ridge, Jamie and Claire's North Carolina homestead, here around Blowing Rock. We certainly do! First of all, Diana Gabaldon herself once said that Fraser's Ridge is up near Boone and Blowing Rock. It has been remarked before that North Carolina's High […]

Read More »

Blowing Rock is home to several waterfalls, and there are even more to be found in the nearby region. See below for directions to more than a dozen waterfall viewing sites. Several require hiking, so they are arranged by trail difficulty. Each of these falls is incredibly beautiful, but danger is an inherent part of […]

Read More »

Blowing Rock and the High Country are known for being outdoor destinations, so rainy days can stump folks looking for entertainment. But there's still LOTS to do in the area! We've listed over 40 links below as suggestions to enjoy a rainy day around here. If it's a light passing rain, you may consider ignoring […]

Read More »
Mark Your Calendars for These Annual Events
The arts have always been a natural fit in the Blue Ridge village of Blowing Rock, where a wealth of natural beauty inspires artistic expression and appreciation. This year brings two new special art events to add to a rich cultural calendar!  For the first time ever, the renowned art collection of sisters Claribel and […]

Read More »

Park once then ride to shop, dine, and stroll all day! Appalcart is now in Blowing Rock for a FREE summer weekend shuttle. Visitors staying on Valley Boulevard, or shoppers at Tanger Outlets, can now easily ride to downtown without worrying about finding a parking space on Main Street. The Blowing Rock shuttle will run […]

Read More »

On Friday, June 28, the Blowing Rock Garden Club will host its  sixth bi-annual Mile of Flowers, giving participants a chance to explore several public and private gardens in downtown Blowing Rock.  The event will begin at 9:30 a.m. at the Memorial Park Gazebo and end at 4 p.m. In addition to the garden tours, […]

Read More »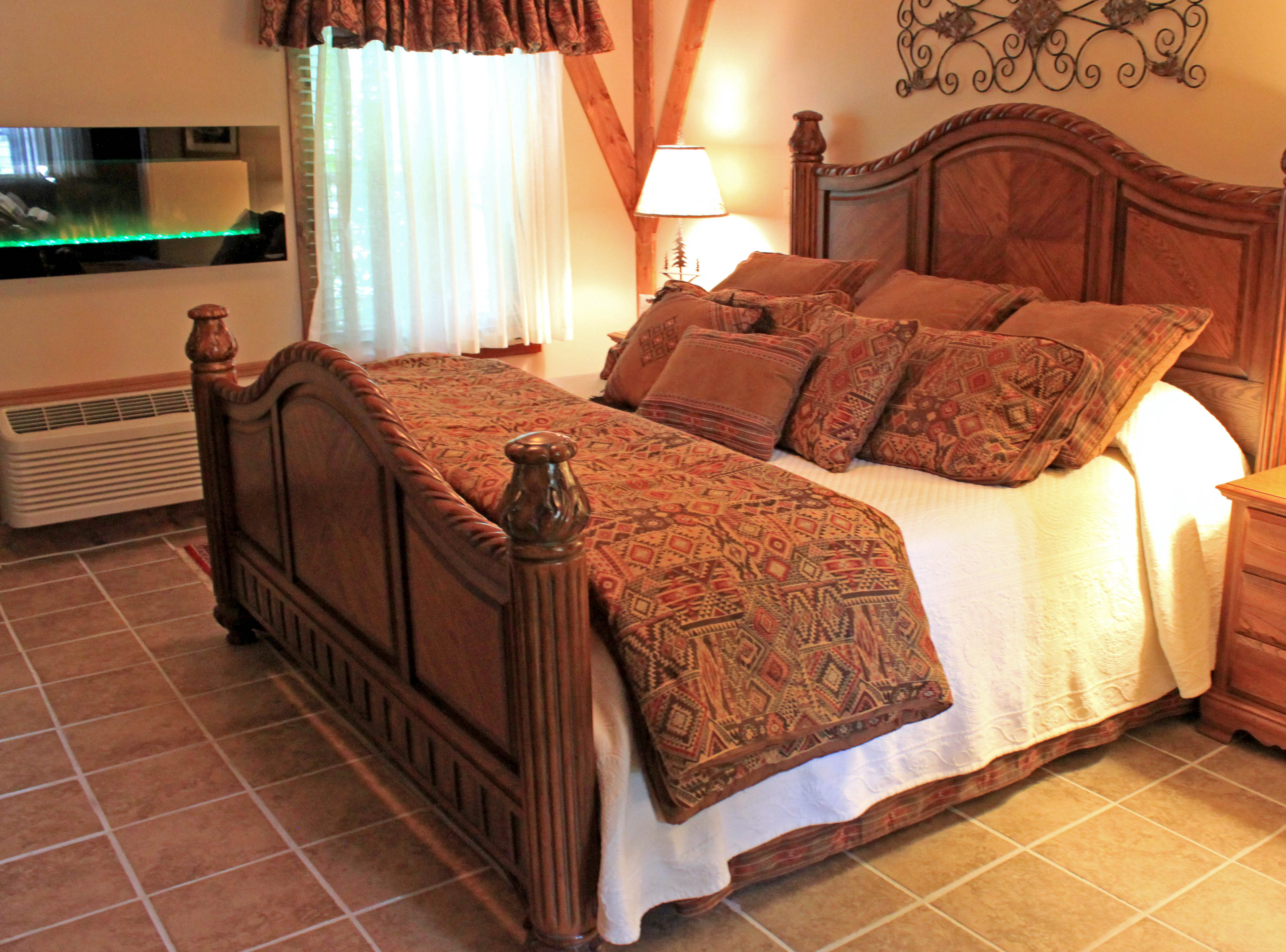 Blowing Rock has been a popular vacation destination for over one hundred years and we continue to offer a great selection of accommodations that showcase our signature hospitality. Choose from quaint bed and breakfasts, family inns, name brand hotels, beautiful resorts, and vacation rentals including cabins, cottages, condos and campgrounds. 
In addition, many of our hotels offer vacation packages that may enhance your experience, make planning easier, or save you money. Be sure to check out our vacation packages and visit the individual lodging websites for more information on each property.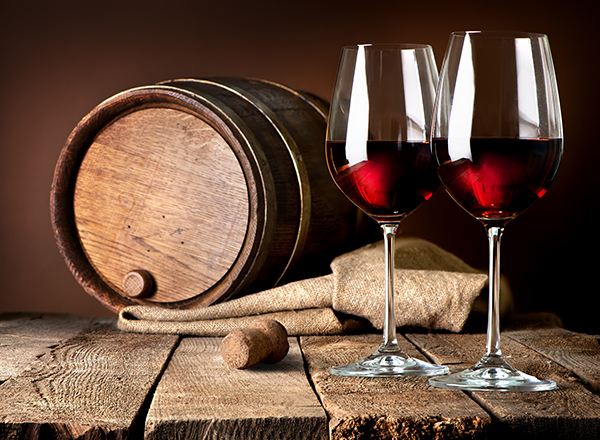 Blowing Rock has emerged as a premier culinary destination in North Carolina with a great selection of unique restaurants to please your palate. Whether you just want a quick sandwich or a multi-course dining experience, there are scrumptious offerings throughout the town. The only issue you may have is choosing which one. To try them all, visit us during SAVOR Blowing Rock, our yearly festival held in April celebrating wine, craft beer and fine dining. In addition, Blowing Rock offers coffee and wine shops, and is close by to many wineries.