COVID-19 Updates & Resources
(Updated June 4, 2021, 12:45 pm) Preservation of the safety, health, and wellbeing of our communities is a priority for us all.  We are in continued communication with our local and state officials, and are working to provide the most updated local information about the current response to the COVID-19 health crisis. Remember: if you leave home, know your Ws!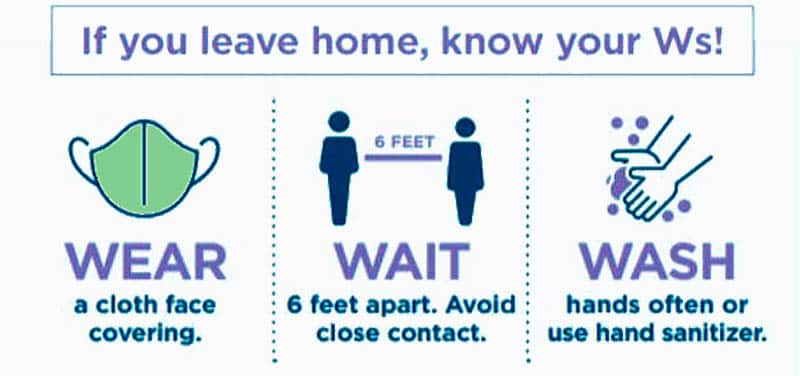 We encourage everyone to support small businesses safely! Locally owned small businesses are the heart of our town, and many travel destinations we all love. Even if you aren't traveling right now, you can show support. If you're able, buy a voucher from your favorite hotel, order something from a boutique's online store, or get a gift card from a restaurant. You can also leave a review, post a photo from the last time you visited, or make a recommendation to a friend. No gesture is too small.