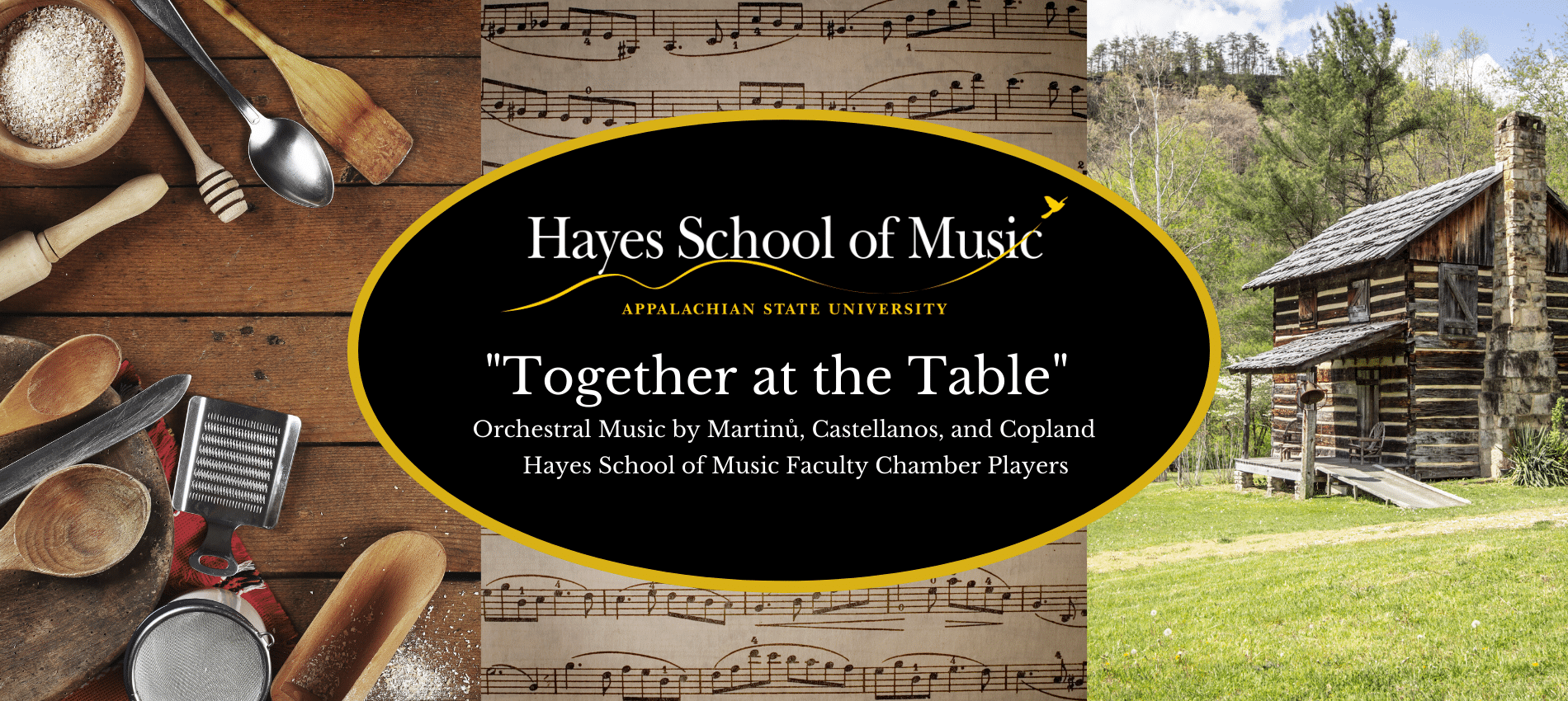 A Broyhill Chamber Series Event

Sponsored by McDonald's of Boone
The Hayes School of Music Faculty Chamber Players invite you to a feast of music to share tastes of cuisine, tradition and home. Conducted by Dr. Régulo Stabilito, the chamber orchestra concert opens with La Revue De Cuisine (The Kitchen Revue) by Bohuslav Martinů, a jazz-influenced ballet suite depicting a humorous romance among kitchen utensils. Next is Divertimento for 11 Instruments by Gonzalo Castellanos Yumar, an energetic and varied display of musical textures and motives. Finally, two works by Aaron Copland, Old American Songs (with Dr. Gennard Lombardozzi) and Appalachian Spring, invite the audience into scenes of American life and tradition.
For Tickets: https://appsummer.org/event/hayes-school-of-music-faculty-chamber-players-together-at-the-table/