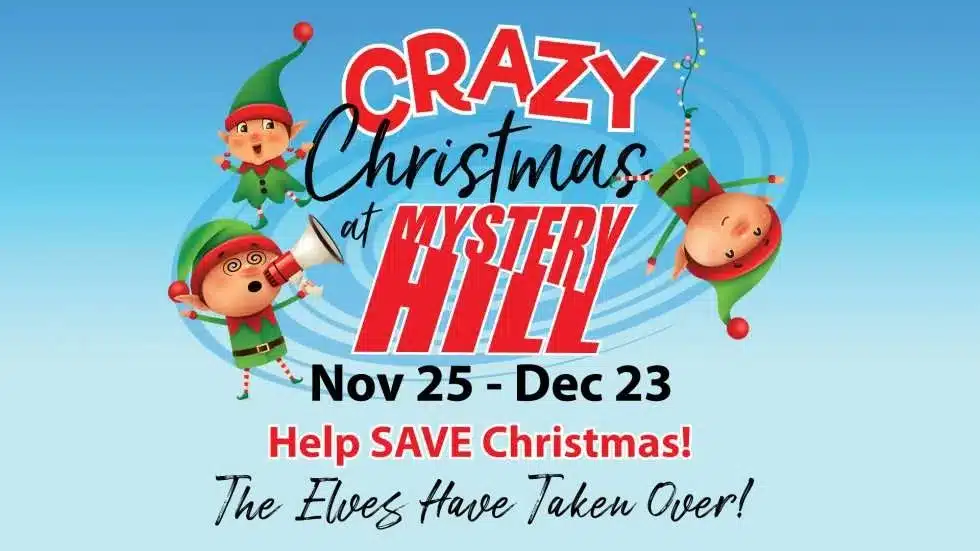 A bunch of mischievous elves have tinkered with Santa's Vortex Generator and now they're scattered throughout Mystery Hill! They've rounded up a list of bios with clues to help you find each of the 12 elves all over the property. When you've found all the elves, go meet up with Santa at his Southern Workshop so he can gather his crew and save this Crazy Christmas!
Crazy Christmas will include this and much more with a Yeti Attack, Professor Finnegan's Old Time Christmas Photos, Lumberjack Hill, a Christmas Light Walk, Christmas Cube, and they will have a Christmas show at the Appalachian Heritage Museum, holiday treats at Front Porch Eats, and Santa's Southern Workshop on the property. Santa will be on the property to collect his elves and take photos with everyone, so start securing your spot on the Nice List ASAP!
* Please note that Santa's visiting times are TBD, and Lumberjack Hill and Christmas Cube require an extra charge.
For more information click here!