Are you about to make a trip to Blowing Rock, but wondering if it would be smart to bring your pet? In Blowing Rock, we have many hotels that allow pets, and lots of restaurants with outdoor seating. We also have several shops that welcome your furry friends! Lots of shops in town will allow your pet inside, and here is a selection of local stores that encourage you to bring pets by : 
1. Heart of the Rock
Offering inspirational treasures, as well as some heart warming home décor, this shop welcomes pets inside and the employees enjoy loving on their four legged visitors! They usually have water bowls right outside of their door.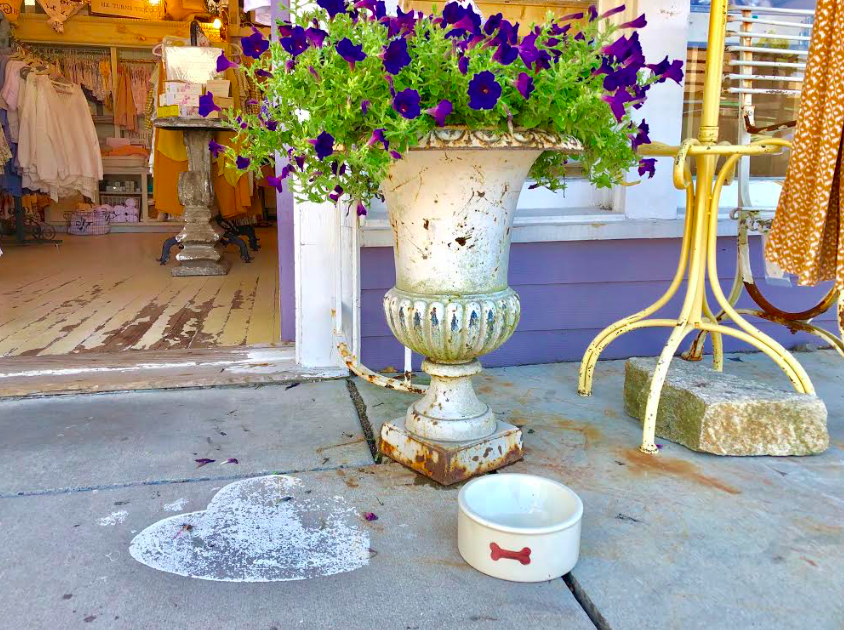 2. Footsloggers
Footsloggers is a local outdoor retailer that sells all types of outdoor gear, camping equipment, and much more. They are open year round, and conveniently located on Main Street. Furry friends are always welcome in this store and are greeted with a cheerful smile. They also provide water bowls inside near the register so the pups can be hydrated while the owners shop for some nice dog accessories.
3. Neaco
One of Blowing Rock's funkiest shops on Main Street, known for having the hippest home decor and gifts. They have quite a few pet focused items and enjoy when your four legged friends join them in the store.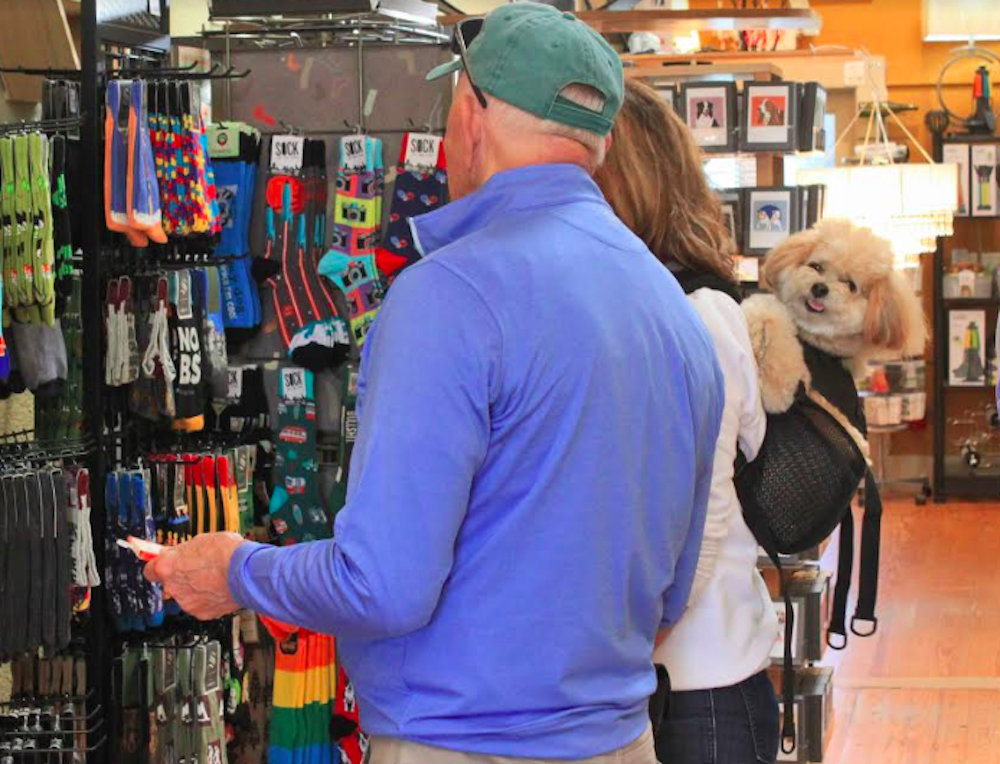 4. Unwound
At Unwound, you will find everything you need for your exquisite knitting and crocheted projects. The store owner has two dogs of her own that she brings with her to the store everyday. So dogs are always welcome, but the owners do appreciate the pets being secured by a leash and a little heads up that they are entering the store so they can secure their own dogs. As many other retailers that welcome pets, they have water bowls and treats to share.
5. J. McLaughlin
This innovative clothing store has many things to offer for our more traditional tourists. They have world class quality pieces and plenty of statement making hybrid prints. Outside of their store they have a water bowl for dogs to enjoy. They absolutely love when pets come into their store and even have a jar of treats by the door at the pet owners discretion.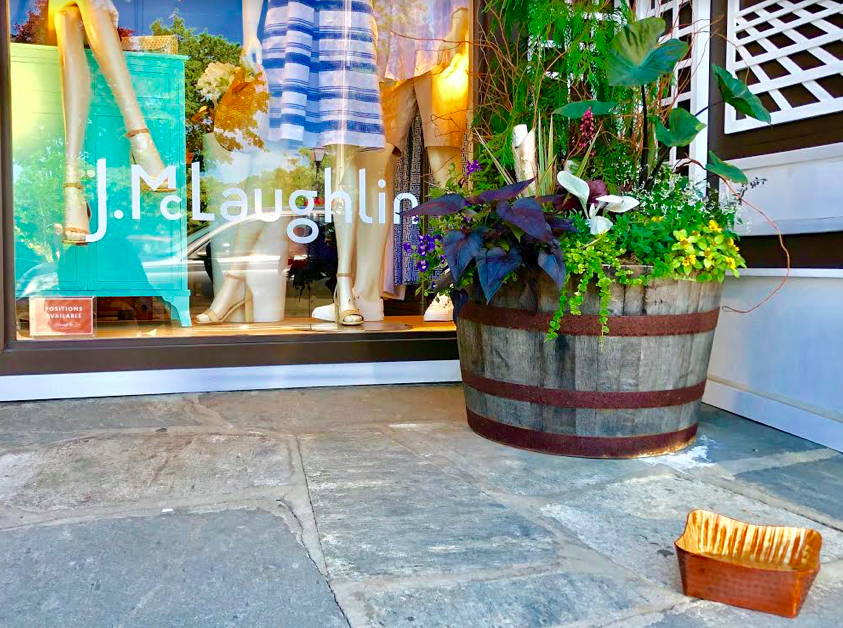 6. ArtWalk 
Home to several talented in-state potters, woodworkers, local photographers and other creators of handcrafted goods. ArtWalk carries unique North Carolina souvenirs, ranging from signs to kitchen decor and even pet accessories. Pets are always welcome in ArtWalk and may even be greeted with some water and treats!
7. Aristo Pets
Not only do they welcome pets, the entire store caters specifically to dogs! This AristoPets shop is named Stella Blue's Pawtique, and they have all kinds of tasty treats and pet accessories. They believe that quality is important whenever it comes to our furry kids which is why they offer some of the best products for dogs. It is just off of Main Street on Sunset Drive. When you come to Blowing Rock, this is a store that will make your dog very happy.
8. Almost Rodeo Drive
The oldest boutique in Blowing Rock, Almost Rodeo Drive is your one-stop shop for upscale ladies' clothing and jewelry, home and garden items. They are open year round, so whether you are getting out of the sun or the cold, Almost Rodeo Drive is a great place to shop that welcomes pets. They also have water bowls and sometimes even have milk bones for our furry friends.
9. & 10. Tazmaraz and Funky Tulip
Another set of sister stores in town, these shops welcome your dogs and offer a specially designed shirt for sale! A portion of sales from "Dogs Rock" go to the local Humane Society. These two shops specialize in fun and funky clothes and accessories.
11. Sunset Tees & Hattery
Known for a great selection of souvenirs year round and a fantastic selection of local apples in the fall, this shop is a must-stop in Blowing Rock. Your pup is welcome to shop with you, and some say they have the best dog treats!
12. Monkee's of Blowing Rock
Don't be surprised if all the employees stop working to love on your pup! Monkee's is a fabulous shop for the latest fashions, and known for being super friendly- they don't hold back for their four-legged customers, either. They just might have a treat on hand, too.
13. Sunny Day Park
Sunny Day Park is a parent company with an North Carolina-based author, speaker and children's advocate Penny Lea. Opening in June 2019, they will have a book store in our downtown area that will cater to kids. This will be a great place to take the kids and bring the pets whenever you are in town.
For more local pet friendly information, click here
If you would like to view a list of all of our shopping options here in Blowing Rock, click here