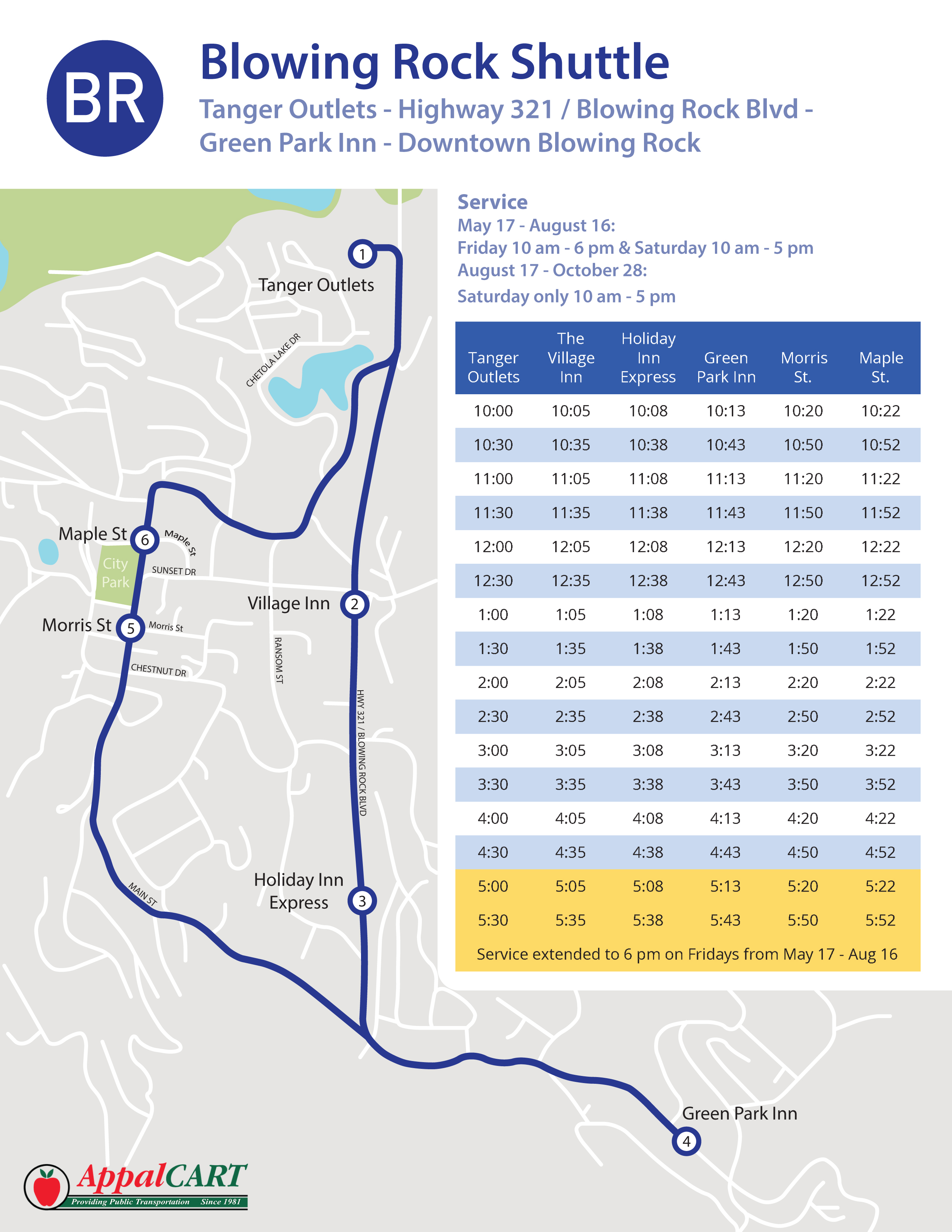 Park once then ride to shop, dine, and stroll all day!
Appalcart is now in Blowing Rock for a FREE summer weekend shuttle. Visitors staying on Valley Boulevard, or shoppers at Tanger Outlets, can now easily ride to downtown without worrying about finding a parking space on Main Street.
The Blowing Rock shuttle will run on Fridays from 10am to 6pm and Saturdays 10am to 5pm through August 16, 2019. The route will be Saturdays only from August 17 to October 28. Parking in downtown lots typically opens up after 5:30pm.
The loop is 30 minutes long and will be at Tanger Outlets at the top of the hour and the half hour. Here are the stops on the route:
1. Tanger Outlets
2. Village Inn
3. Holiday Inn Express
4. Green Park Inn
5. Main Street @ Morris St.
6. Main Street @ Maple St.
Click the image to see a larger version of the schedule, or visit Appalcart.com