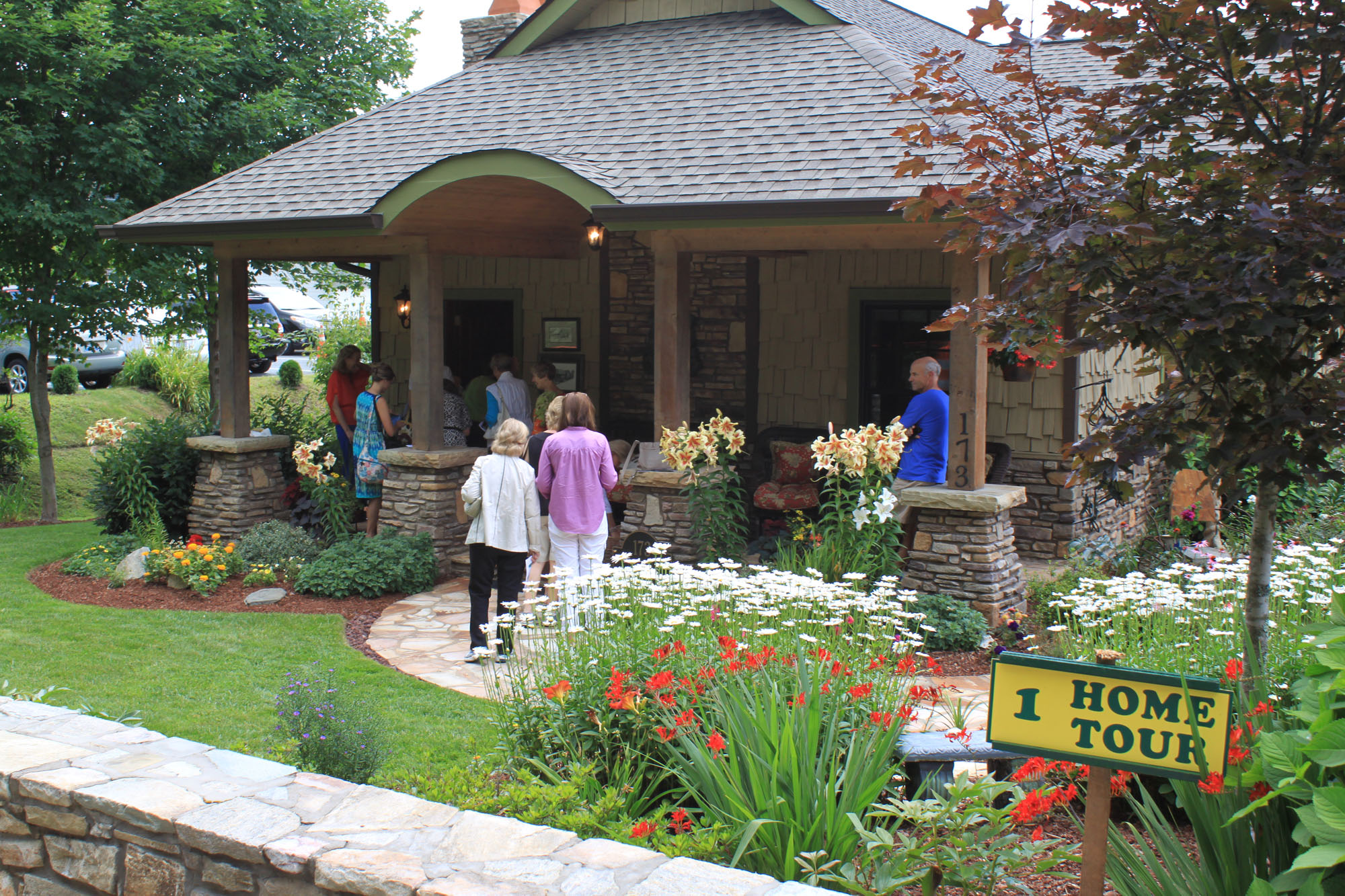 The annual St. Mary of the Hills Tour of Homes opens the doors to some of Blowing Rock's most special private homes and offers an opportunity to admire the features and furnishings that have been cherished by homeowners for generations. Each year, a different set of homes is featured! The event is a major fundraiser, with 100% of profits going to local charitable groups.
The 2019 Tour of Homes is Friday, July 26 from 9am to 5pm. The 2019 Tour will feature four properties: a unique industrial-modern home, a sophisticated condominium, a two-hundred-year-old cabin, and a classic restored home.
Tour tickets are $30 in advance and $35 on the day of the tour. Tickets may be purchased online at www.stmaryofthehills.org/tour, at the church office, or the Blowing Rock Chamber of Commerce on Park Avenue. They may not be purchased by mail, and cannot be purchased after 3pm on the day of the Tour. Refunds or exchanges are not available.
More to know:
-Shuttles from the church to each home are provided. Parking near the church is available at Blowing Rock Art & History Museum. Last car leaves the church at 3pm and houses will close promptly at 5pm.
-In addition to the house tour, other activities offered at the church include a special lunch ($15), a bazaar with baked and savory goods, and a tag sale offering unique items.
-The Tour will be held rain or shine.
-Patrons are encouraged to wear comfortable clothes and shoes. Historic homes in some cases do not have air conditioning.
-The homes are not handicap accessible.
-Well supervised children six and older are welcome. A ticket must be purchased for each child. Strollers are not allowed.
-Cars or other motorized vehicles are not allowed at the homes or in the gardens.
-Food or beverages are not allowed in the homes. Water will be available for patrons outside of each home.
-Photographs may not be taken inside or outside of the homes.
-Dogs are not permitted on the tour.
-There are no public restrooms available in the homes. Restrooms are available at St. Mary's, Blowing Rock Park, and the Blowing Rock Art & History Museum.
-If you purchase tickets online, your hard copy ticket will be available at "will call" at St. Mary's on the day of the Tour.
According to Tour organizers, in the spirit of community, the Tour of Homes has galvanized members of Blowing Rock to come together for over sixty years to open doors and make money for worthwhile area programs. Since the Tour's inception in 1958, over a million dollars has been given to charities. Countless individuals in the High Country have benefited from the generosity of the women and men who have participated in making the event possible.
For more information, visit StMaryoftheHills.org or call the church office at 828-295-7323