Blowing Rock is full of family fun! Find plenty of entertainment for pre-teens and teenagers, too! See the list below for some great activities to enjoy with your pre-teens and teens.
2023 is the Year of the Trail in NC, and we've extended our trail experiences into July! This month we've visited Grandfather Trail, Middle Fork Greenway, and Tanawha Trail from Beacon Heights to Stack Rock. As always, please remember to pack plenty of water and snacks, and to do some research before you set out on your hiking experience. Read along below, and see what we've been up to in July.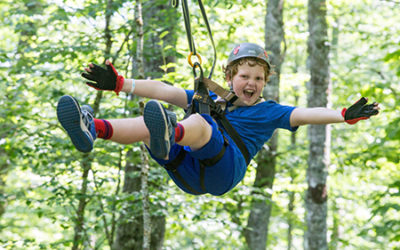 Sky Valley Zip Tours offers different kinds of adventures for different adventurers. They have the Canopy Tour, the Whistle Pig Adventure for kids, Mountain Cat Off Road Adventure, and the Night Flight for the bravest of adventurers.