Morning: 
There's something so very engaging about waterfalls. The power and noise of rushing water is exhilarating. And romantic! Enjoy a waterfall hike like the Glen Burney Trail or Linville Falls. Rushing melts in spring, cooling sprays in summer, golden reflections in fall, or icy sculptures in winter- the hike is worth it in any season. Take note that the Glen Burney Trail is considered strenuous. Wear layers and take water for either hike. Better yet, pack a picnic lunch. The Glen Burney trailhead is located inside Annie Cannon Memorial Gardens on Laurel Lane in Blowing Rock. Linville Falls is accessible via the Blue Ridge Parkway, a few miles south of Grandfather Mountain.
Dining Suggestion
Insider Tip
Many of our restaurants will offer take out for your picnic lunch!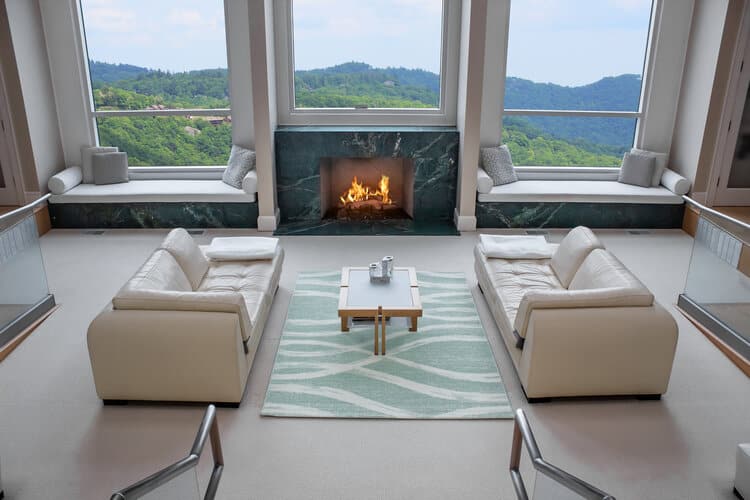 Afternoon:
After your hike, work out all the stress and get relaxed with a couples massage or a great spa treatment. Chetola Resort has a beautiful facility on site that offers the best in massage, aromatherapy, facials, and more. Beautiful lake views and a rustic yet elegant setting is sure to relax you. Westglow Spa is also nearby. Located inside the former mansion of renowned artist Elliot Daingerfield, the spa features a gym, whirlpool, sauna, and all body and facial services. No matter how you'd like to indulge and unwind, one of these spas has you covered.
Evening:
There is no shortage of warm and romantic dinner options in Blowing Rock. Date night favorites include The Best Cellar, Twigs, The Gamekeeper, Violette's, and Restaurant at Gideon Ridge. Of course, warm and cozy ambiance can be found at our more casual eateries as well. See our restaurant page for contact details to make your reservation.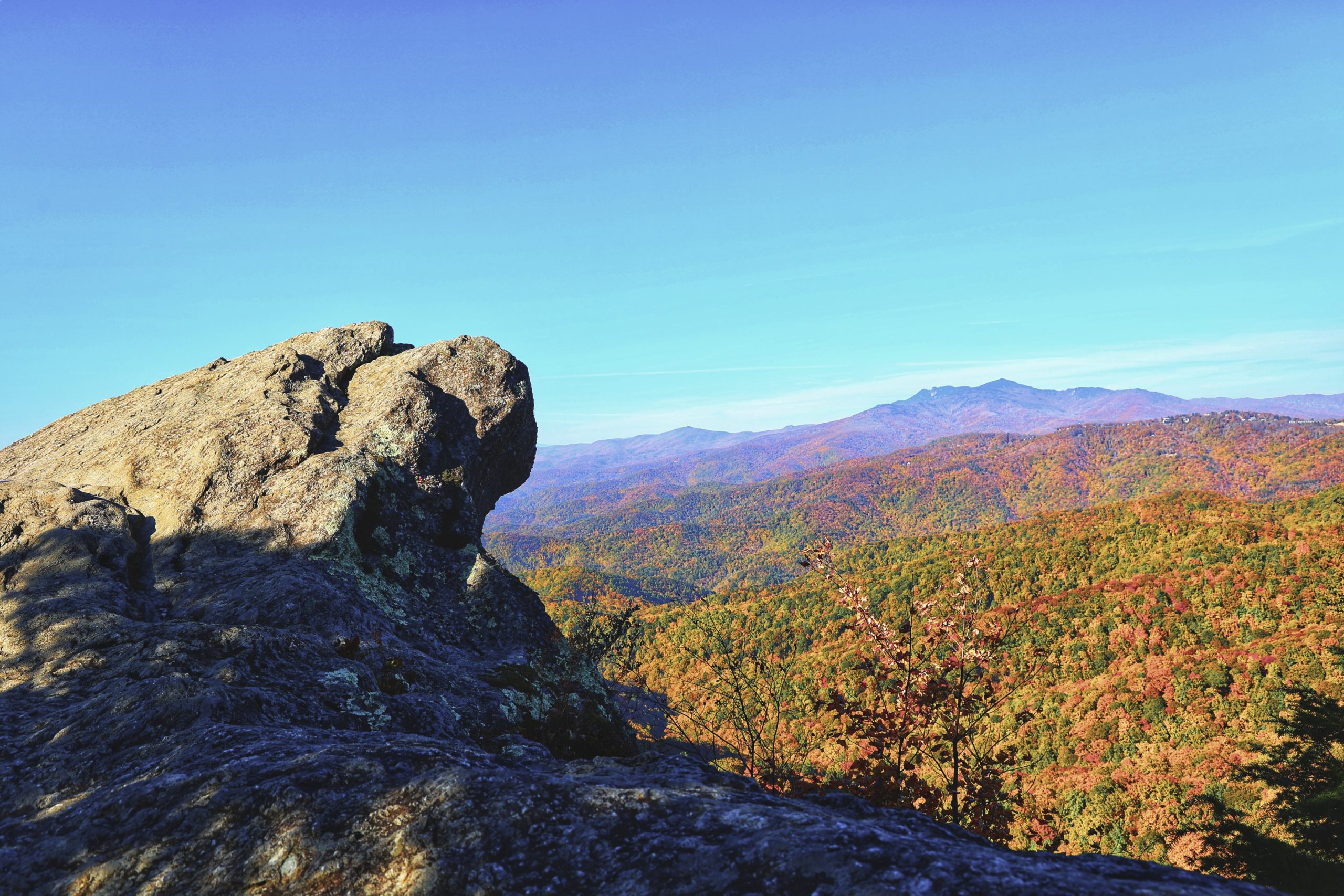 Morning: 
The Blowing Rock is our town's namesake, and the site of a truly romantic legend. We don't recommend any reenactments, but we do encourage you to enjoy the incredible views and near-constant winds. Take a picture with your honey on the Blowing Rock itself to commemorate your getaway.
Dining Suggestion
Breakfast at The Famous Toastery for a great start to the day. Have a cup of joe or indulge with a mimosa or Bloody Mary. Breakfast, brunch or lunch, they're sure to have all cravings covered. 
Winery Trail– Check out our Winery Tour page for details on local wineries and tasting rooms.
Ice skating at ski resorts- Appalachian Ski Mountain, Sugar Mountain, and Beech Mountain all offer ice skating during the ski season!
Horseback ride– Take a horseback tour of the Cone Trails with Vx3, a local guide.
Cocktail hour– Enjoy live music by Charlie Ellis along with drinks in the beautiful lobby areas of the historic Green Park Inn on Friday and Saturday nights.
Saturday night bonfires– Grab a s'mores pack or two and enjoy the crackling fire by the lake at Chetola Resort. Public is welcome. Outdoor bar is available weather permitting.
Canoeing– Boat rentals are available at the serene Price Lake from May-October. The lake is inside Julian Price Memorial Park on the Blue Ridge Parkway.
See more travel ideas on our Main Itinerary Page!