This morning was about as close to perfect as it could be on the Blue Ridge Parkway near Blowing Rock. The colors around Stack Rock in particular were just bursting!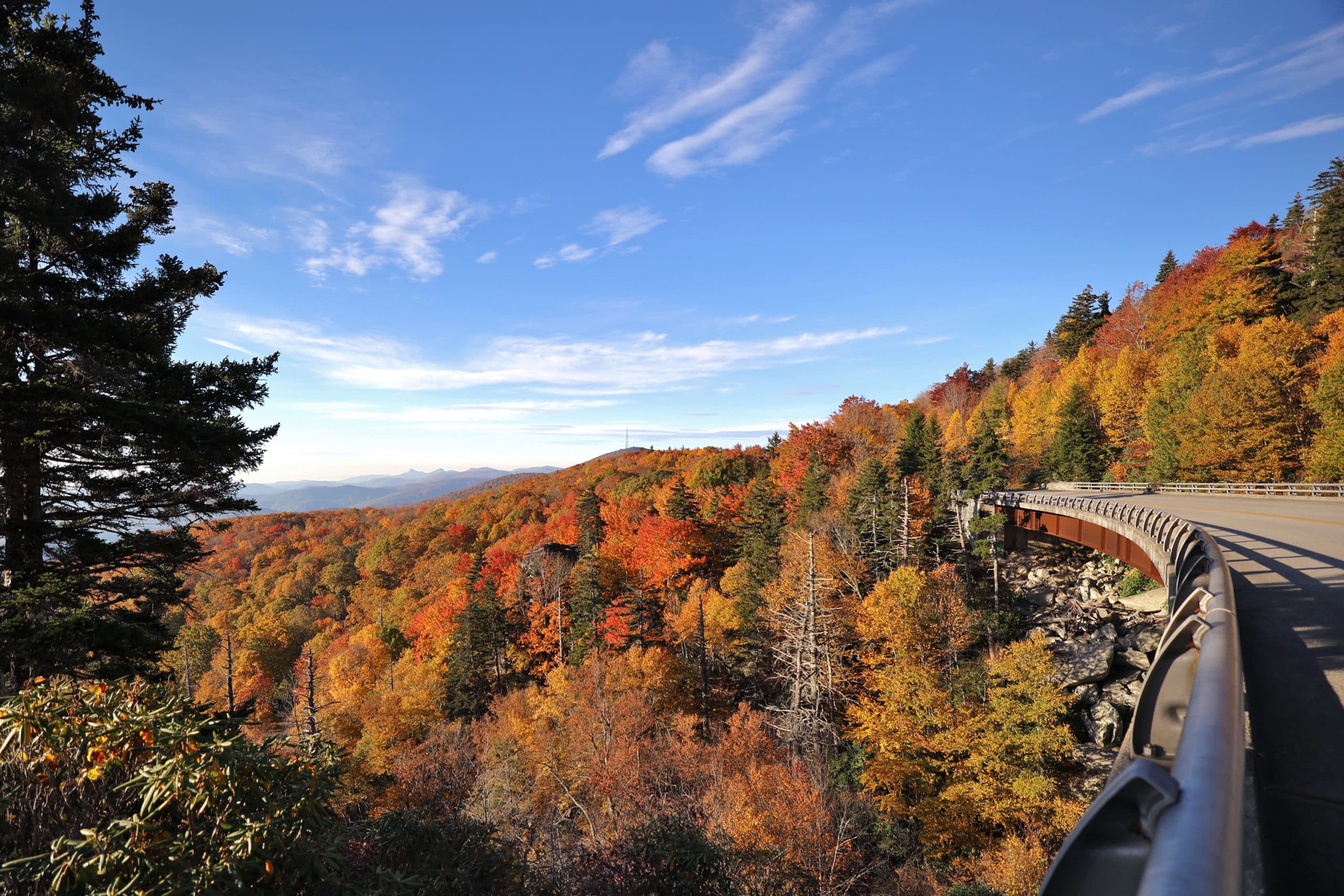 Blue Ridge Parkway near Stack Rock
Elevation 4,286 feet
The best color we found on the Parkway today was between this point and Cold Prong Overlook, between mileposts 299 and 305. For reference, Blowing Rock is at milepost 294. Check out more views by clicking through the gallery below!