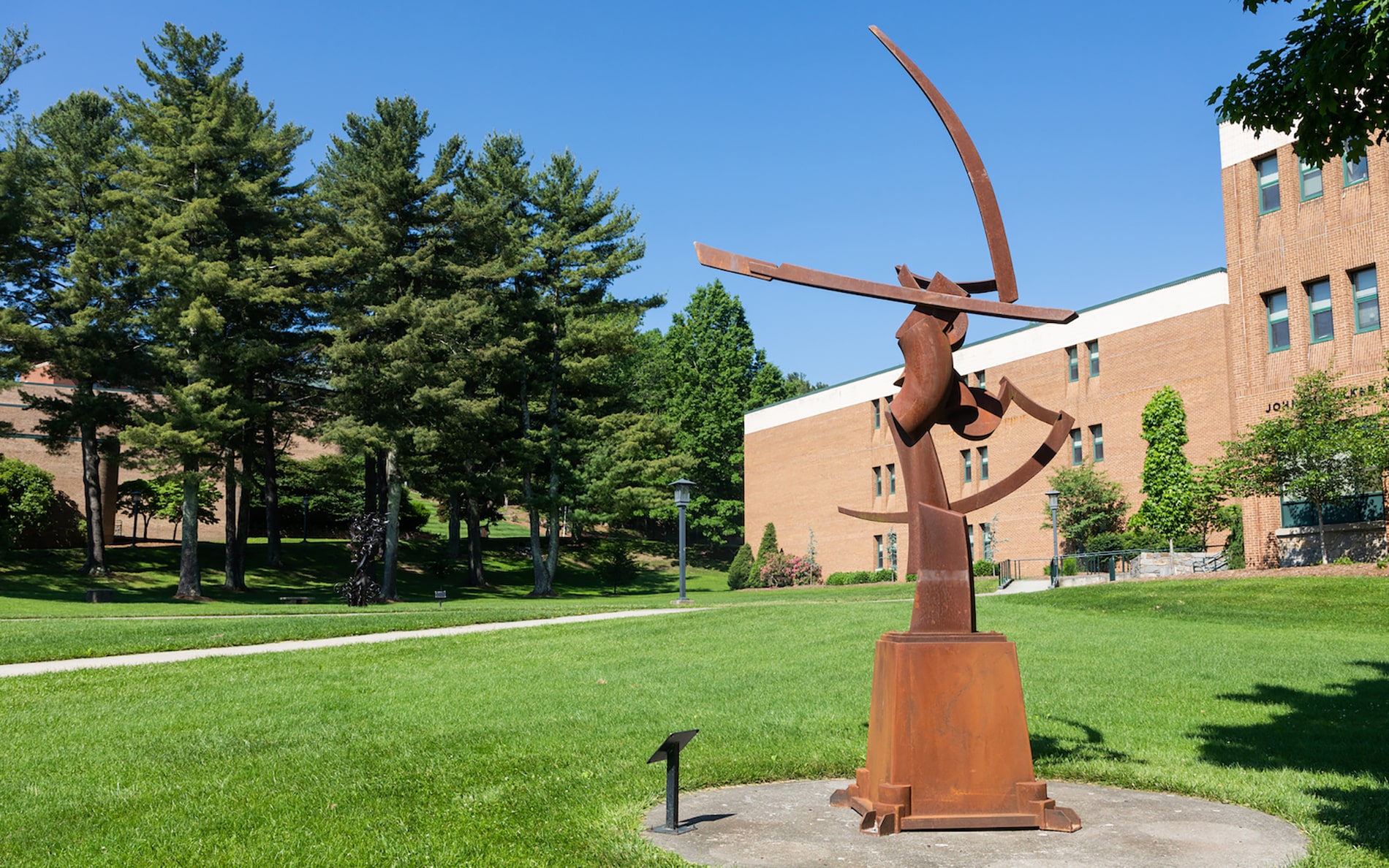 photo: Andrew Light, Divergent, 36th Rosen Sculpture Competition First Place Award Winner
The Rosen Sculpture Competition and Exhibition is an annual national juried competition presented by the Turchin Center for the Visual Arts, as part of An Appalachian Summer Festival. The nationally recognized program has showcased contemporary American sculpture in outdoor settings across the university campus for the last 36 years.
To celebrate the competition's 37th anniversary, join competition juror and sculptor Jennifer Hecker on a fascinating outdoor tour of the 10 sculptures selected as finalists for this year's competition. Hecker's extensive and diverse exhibition record includes solo exhibits, commissions, collaborative installations, public art projects, outdoor sculpture displays, adjudicated exhibitions, and permanent collections. The July 15th walking tour concludes at the Schaefer Center with an announcement of the award winners and an awards reception, including a complimentary boxed lunch.