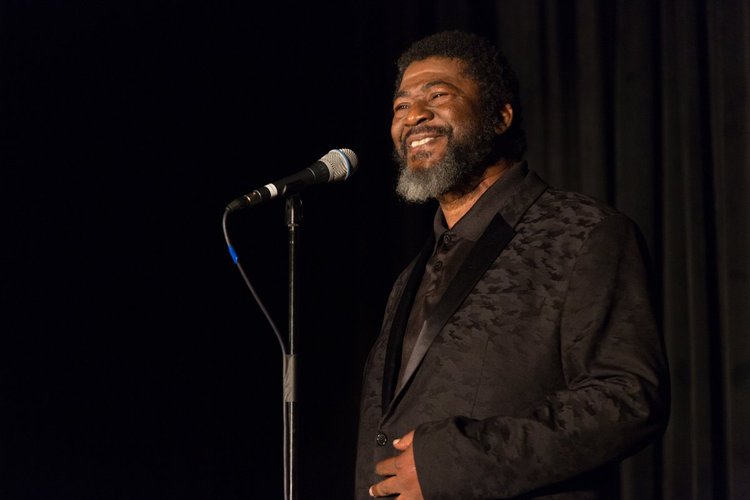 featuring Ray Christian with Sparky & Rhonda Rucker
RAYMOND CHRISTIAN is a retired, decorated army paratrooper and combat veteran, Doctor of Education, Fulbright Specialist Expert in Education and Storytelling Narrative, and former Adjunct professor teaching African American History and Storytelling at Appalachian State University. He was honored with the 2022 National Association of Black Storytellers: Black Appalachian Storytellers Fellowship through South Arts and was selected as the 2017 Serenbe France Focus Storytelling Fellow (Atlanta, GA). Ray's stories have appeared in  Reader's Digest's 2016 Best Stories in America, the 2017 American Hero's edition, and The New York Times bestselling book How to Tell a Story written by the Moth's Directorial team. As a competitive storyteller, Ray is a 12-time Moth Story Slam Champion and winner of the 2016 National Storytelling Festival Story Slam.
SPARKY AND RHONDA RUCKER perform throughout the U.S. as well as overseas, singing songs and telling stories from the American folk tradition. They are internationally recognized as leading musicians, authors, and storytellers. They accompany themselves with fingerstyle picking and bottleneck blues guitar, blues harmonica, old-time banjo, piano, spoons, and bones.