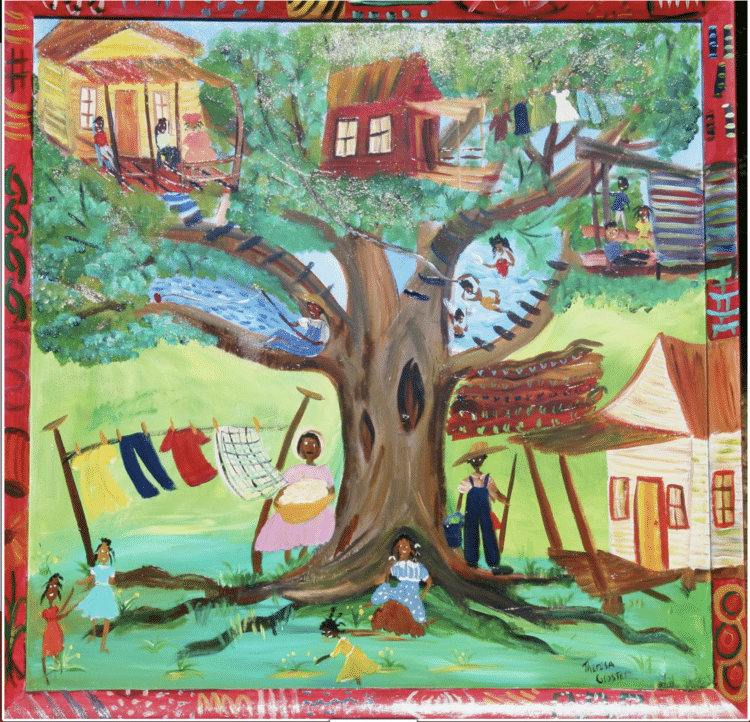 Image Credit: Theresa Gloster, Bushtown Community, ACrylic on Canvas
Learn how to tell a story through a painting. This workshop will focus on storytelling through visual mediums. Participants will learn the basics of turning a personal memory into a narrative and then illustrate it.
All levels of painting experience are welcome and encouraged.